The easiest method of payment is with a credit card when traveling abroad. But what if the best local restaurant only accepts cash or if you need to buy that cute hand carved souvenir from the street vendor? Cash is king in many places like Japan and you will find yourself in situations where you wish you had cash handy. Where do you get cash? An ATM of course! But ATMs are known for charging fees and no one likes fees – especially fees to access your own money.
You can also bring loads of cash from your home country and exchange it when you arrive at your destination. But there will be fees associated with that AND you will be stuck carrying loads of cash. Fortunately, there is a way to withdraw cash from ATMs and avoiding any and all fees. The secret is to get a debit card with Charles Schwab bank.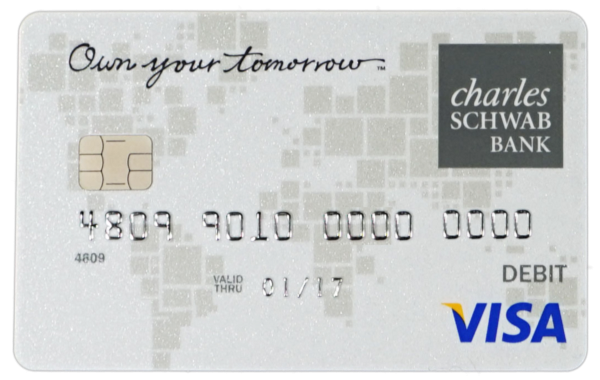 I had never heard of Charles Schwab bank prior to our round the world honeymoon. My research skills to find ways to avoid paying ATM fees while traveling overseas let me to this great discovery. There are some banks, like Bank of America, that are members of the Global ATM Alliance but the banks in that alliance are limited to certain countries and may still incur other fees. From everything I read and from personal experience, the best bank account to have as a budget traveler is a checking account with Charles Schwab.
The benefits include no ATM fees worldwide, no monthly service fee, no minimum balance, earn interest on your balance, free checks, and your account is FDIC-insured. Applying for a checking account is a little different than usual but can be done completely online.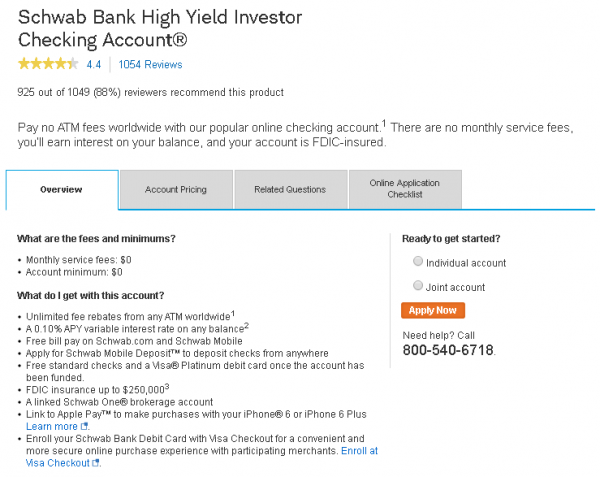 How to Open a Charles Schwab Account and What to Expect
In order to open a Schwab Bank High Yield Investor Checking Account, you must also open a brokerage account. Don't worry, you don't have to use this brokerage account and there are no associated fees. The application is not difficult and you will need to link it to your existing bank account. It does take longer than usual because they have to check your history more in depth (due to the brokerage account) so plan to apply for this bank account at least 2 months before you leave for your trip.
I suggest you download the mobile app since you will be traveling. You do have to wait a few days before you are approved to use it so do this ahead of your travel date. That way you can keep track of all purchases and money withdrawals as well as ensure you get the ATM fees reimbursed at the end of the month.
Your first few deposits might take 5-7 business days to appear in your account balance due to security measures. If you ever have any questions they have great customer service. I chatted with a representative via their online chat system and he was able to answer all my questions thoroughly. He even linked me to pages if I wanted to read more about it. The representative was also kind enough to give me additional advice after I told him I would be overseas for a long period of time.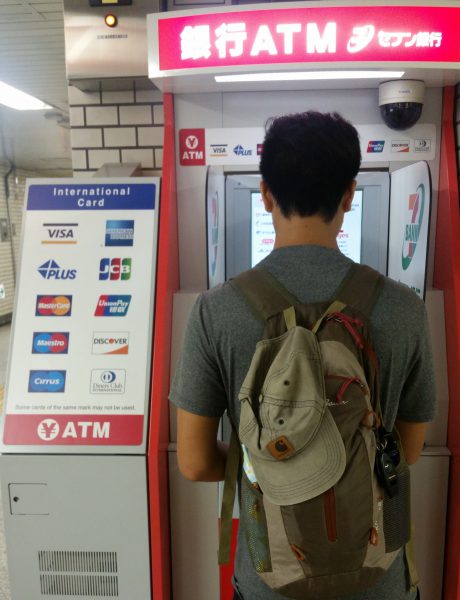 We don't like carrying a lot of cash on us at any given time. We prefer to withdraw small amounts so that increases the number of times we have to visit the local ATM. If it wasn't for the Charles Schwab debit card, a large amount of our budget would have gone to paying those pesky fees.
Note: I didn't mind the application process for both the checking account and the app. Waiting to be approved made me feel secure knowing they are thorough. In a nutshell, if you live in the US and travel often then I highly recommend you look into opening a Charles Schwab checking account.
Tip #1: Save your ATM receipts. Charles Schwab technically reimburses you any ATM fees at the end of the month. Make sure it's all accounted for by cross reference the statement with your receipts.
Tip #2: Use ATMs attached to physical bank locations. If the ATM is inside the bank, even better.
Tip #3: If you have any problems call toll-free 1-888-403-9000 for the 24hr customer service line or 1-317-596-4501 if you are outside the US.
Tip #4: Inform all your banks and credit card companies that you will be out of town. You don't want them to freeze your accounts on suspicious of fraud.
Tip #5: You can also use this card to purchase something. If given the option to pay in US dollars or the local currency always choose the local currency.
Tip for UK residents: "This is super useful for US based peeps. We also have Metro Bank in the UK, which does something similar!" via MidgetGemBina. For more information visit the Metro Bank website.
If you are not based in the US, what fee-free bank accounts do you suggest? How do you get cash when traveling overseas?