We flew to Osaka's Kansai Airport as our first destination in Japan. Our plan was to start in Osaka and make our way by train and bus to our final destination, Tokyo. The first thing we did once we landed in the airport was decipher the train system to buy tickets towards Namba Station which was quite close to our Airbnb.
We stepped out of the station into the evening and made our way to the Airbnb lugging our backpacks. We passed through quiet residential streets bordered by tall apartments until we reached our Airbnb.
Now that we had time to settle down and put down our bags, our stomachs were growling at the prospect of finding dinner. Having flown most of the day we could have eaten just about anything. We decided on a small udon shop at the main intersection outside Dotonbori.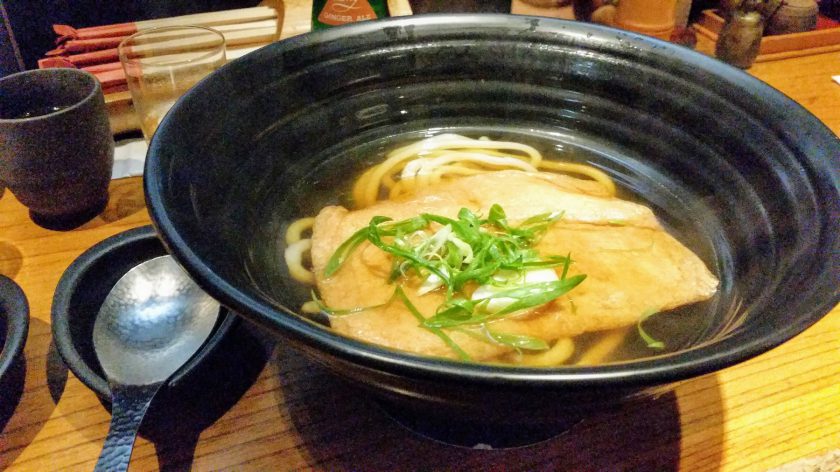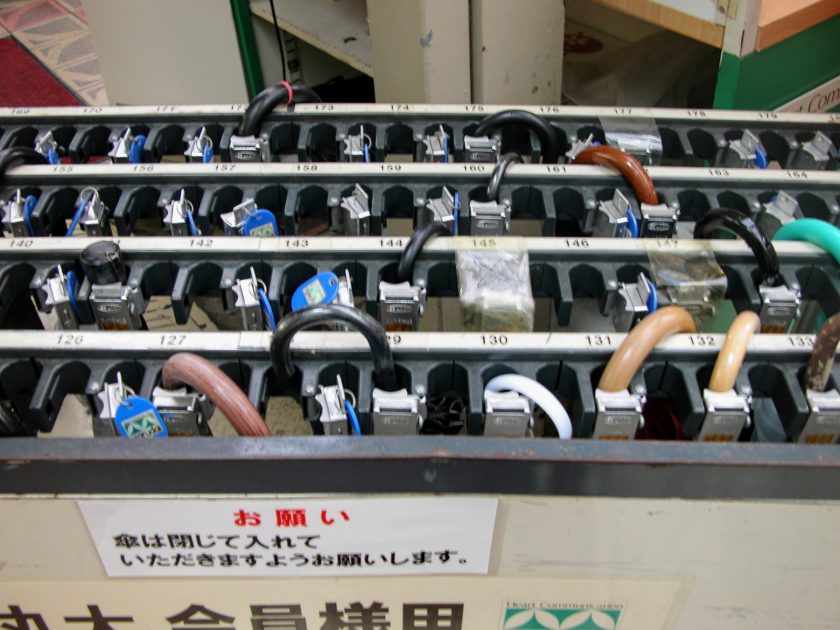 Osaka has so many rivers and waterways that make it a serene place to walk. The roads and rivers are clean, while the people are cordial and respectful. From our excellent accommodations to the wide selection of food, Osaka is a destination that has something for everyone.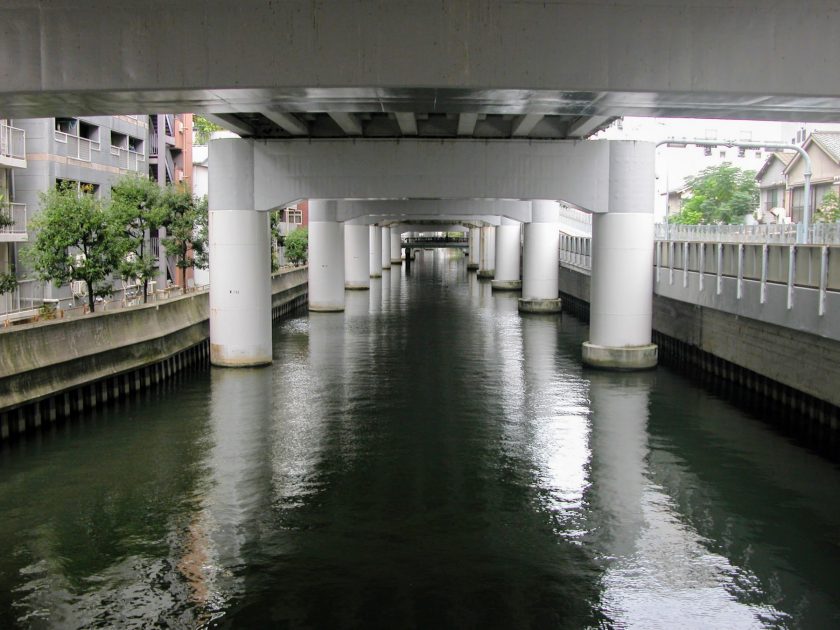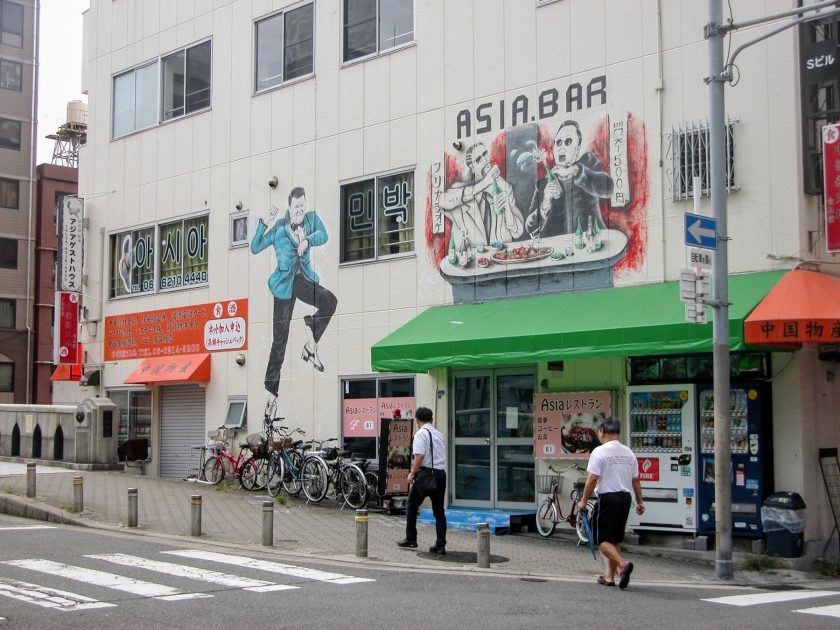 Dotonbori is famous for not only it's huge selection of restaurants and bars, but also the large animated statues that dot the side of buildings. It's a great place to stop for some drinks at an izakaya or crab dishes of every kind.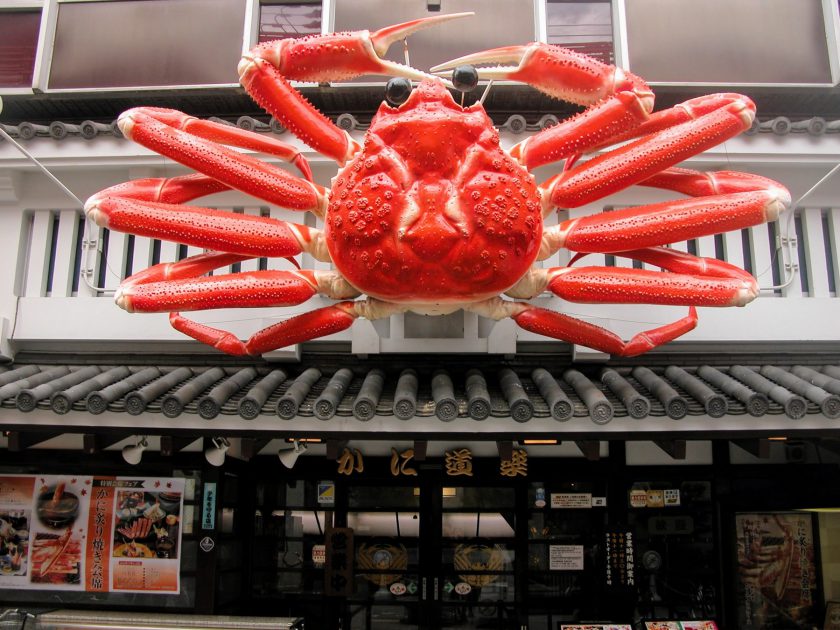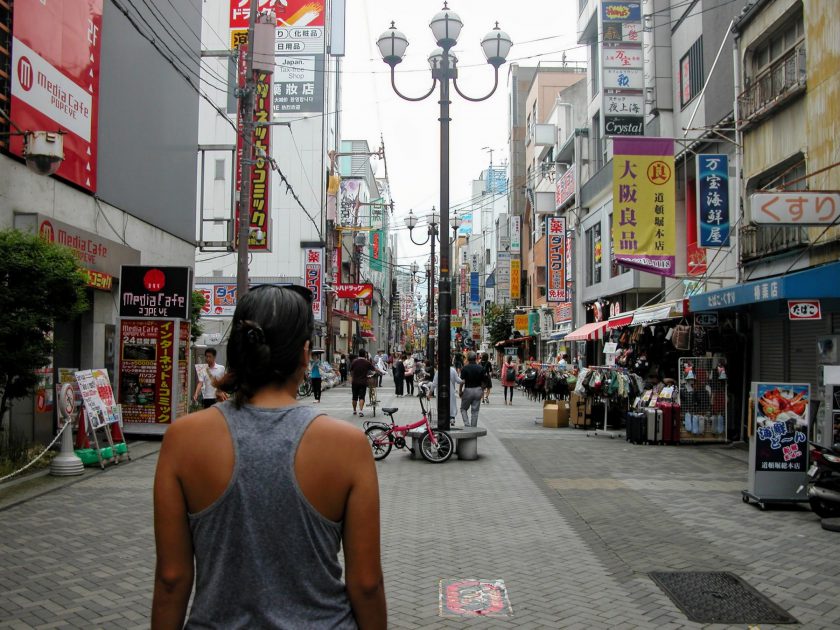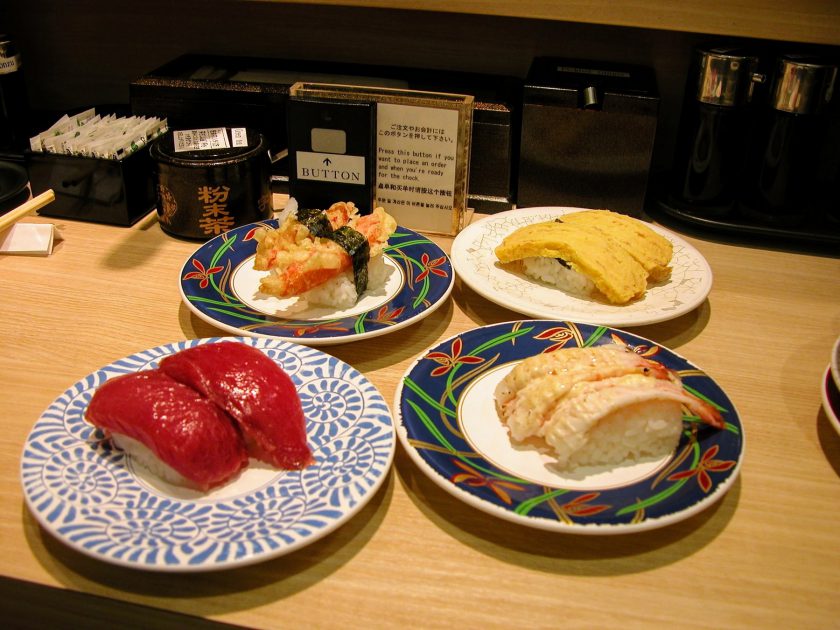 The first couple of days we were in Osaka it was quite rainy. Thankfully our Airbnb host provided umbrellas that we brought with us every day. Standard issue umbrellas are clear with a curved white handle, you can buy your own at shops for very cheap.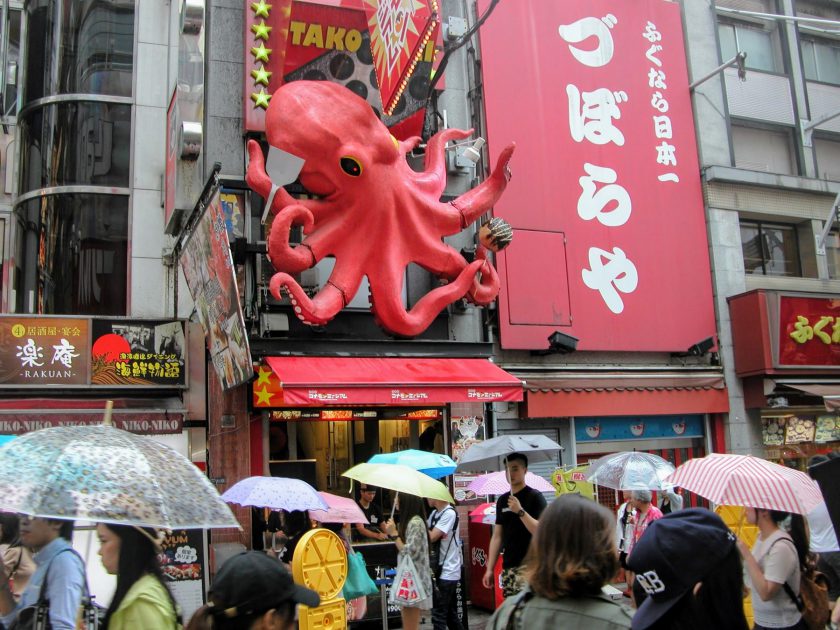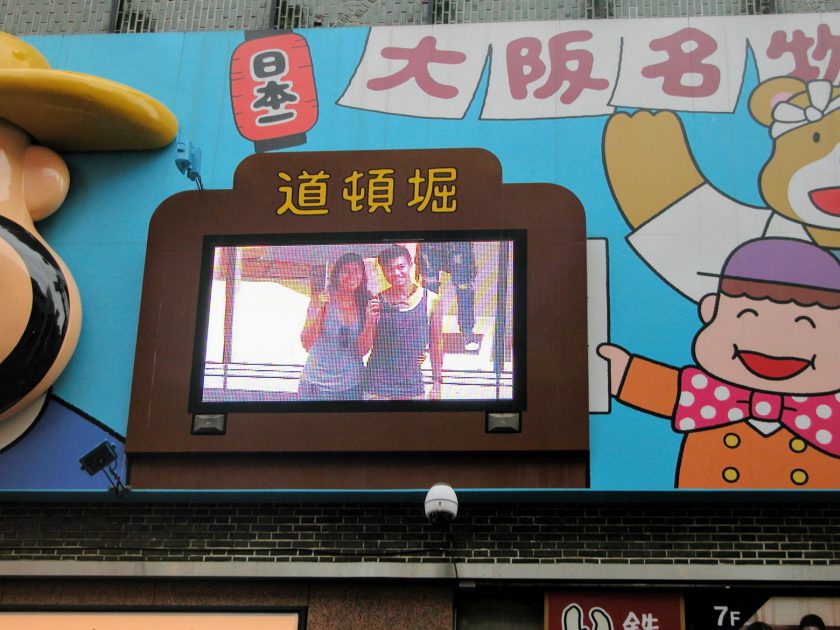 In order to escape the rain we would sometimes wander in to the covered walkways of Tenjinbashi-Suji. These sprawling shopping streets are common in Japan and draw many tourists who walk from end to end. We definitely walked the full length multiple times while exploring the area.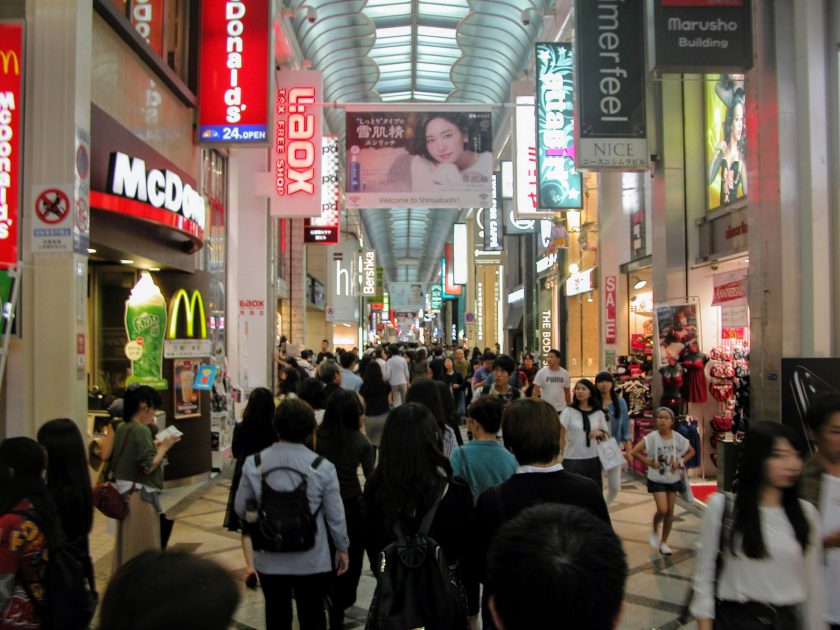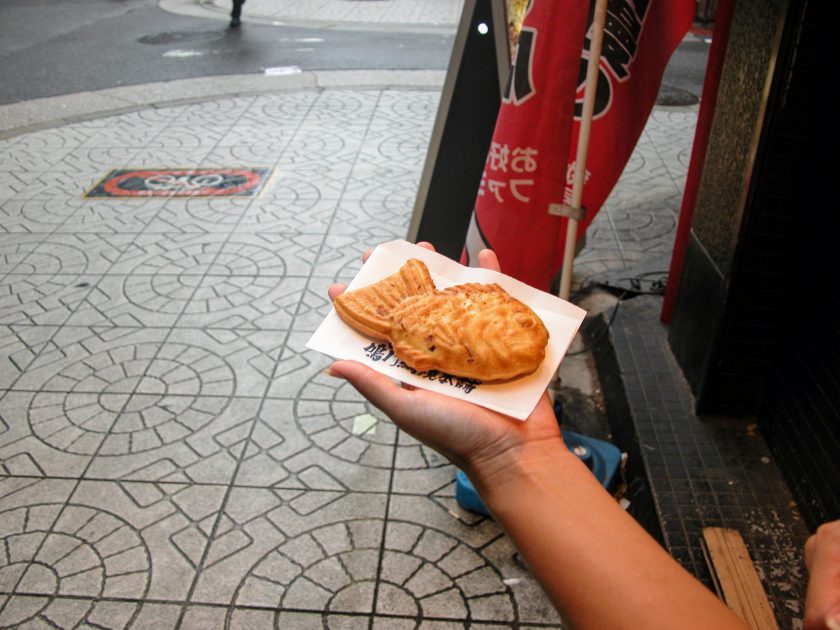 Dotonbori river runs through Dotonbori and ferries take tourists for a fee. Crossing the river are several pedestrian bridges, the most famous of which is Ebisu Bridge. The bridge is easy to spot and if you are near it, you can be sure that good food is right around the corner.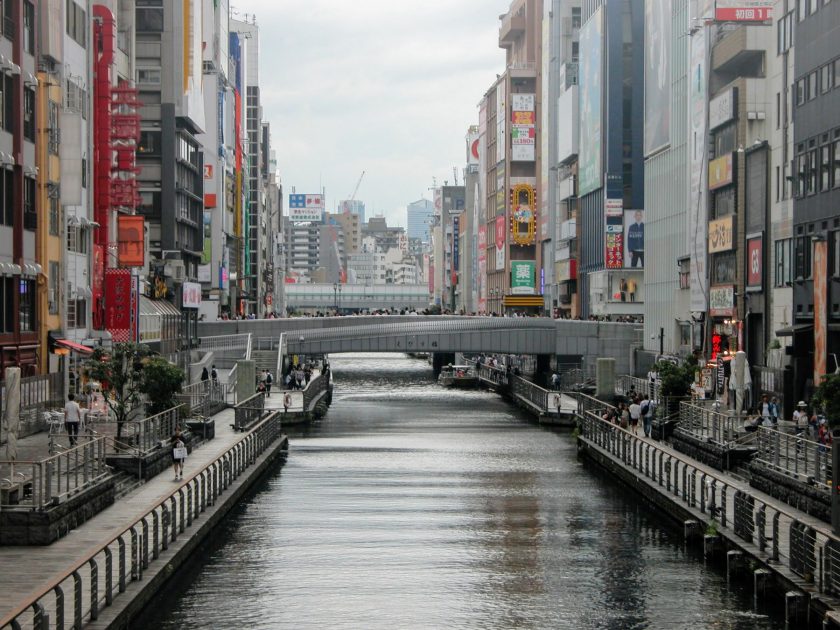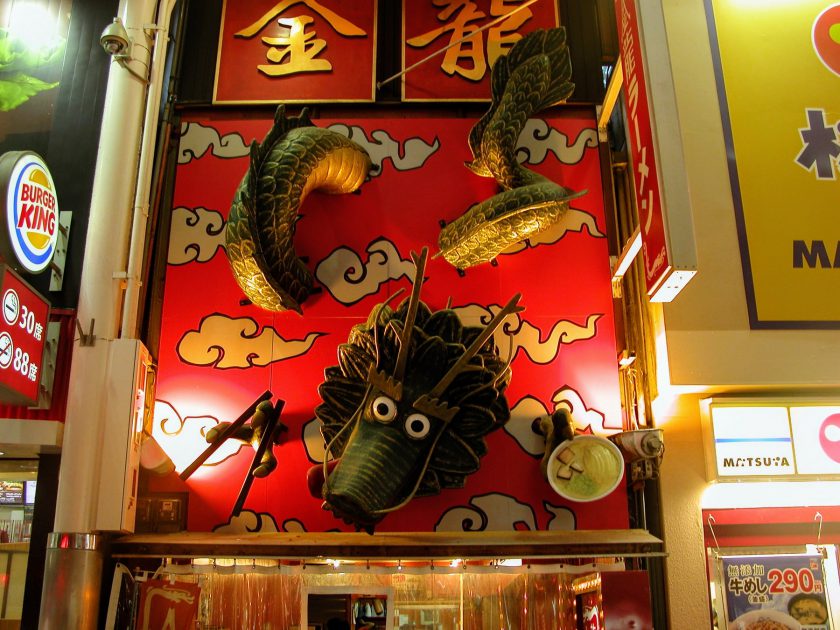 Walking around the streets of Osaka I shot pictures with a 14 year old Nikon Coolpix 5700. While the pictures it takes are quite good, it doesn't have the best low light performance and is focuses at a snail's pace. The next photoblog will be shot with a brand new Panasonic G7 that I picked up from Bic Camera in Osaka! The G7 has a higher resolution and snappy auto focus so I won't miss that important shot. The G7 takes 4K video and has a 24-280mm focal length which makes it a versatile little camera to join the rest of our travel gear.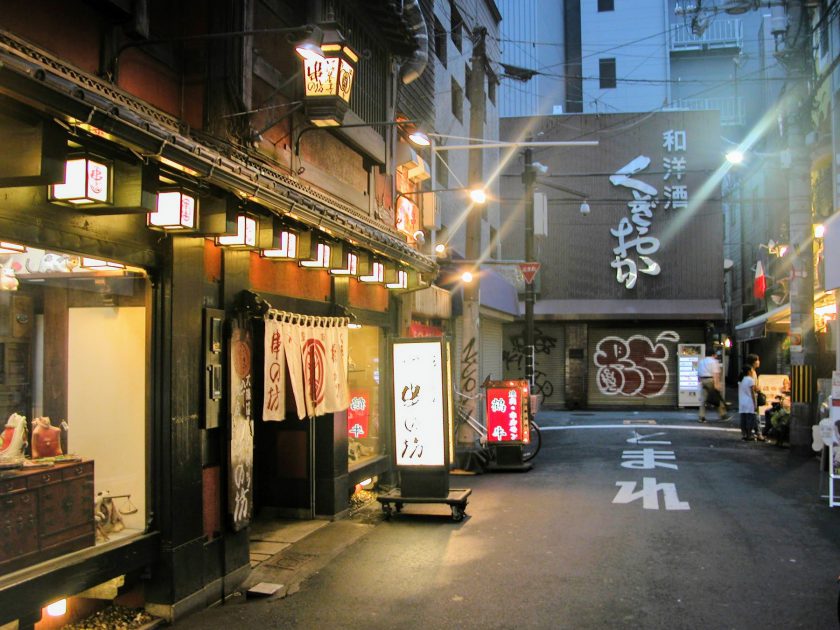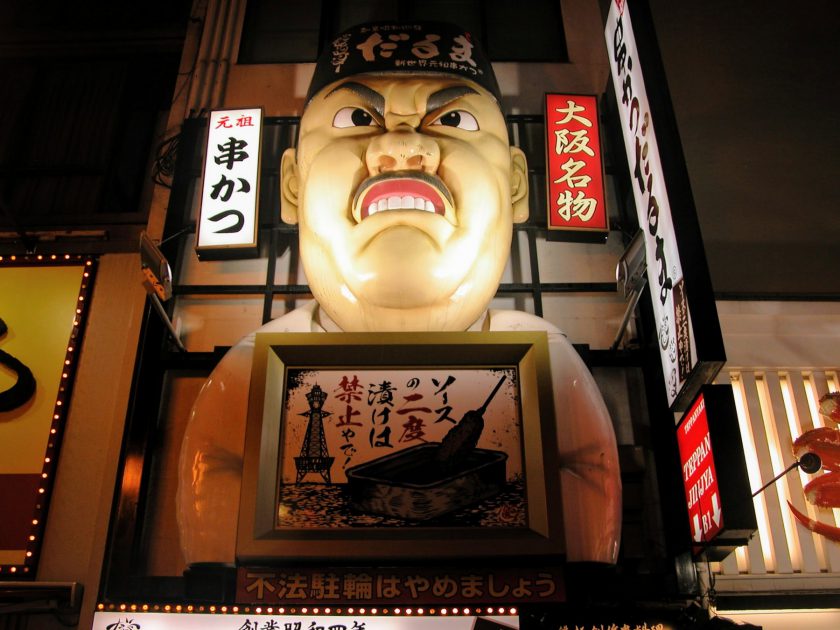 Shrines are an escape from the hustle and bustle of the city. Wherever we went in Japan we saw shrines, even in shopping malls and remote areas of the countryside.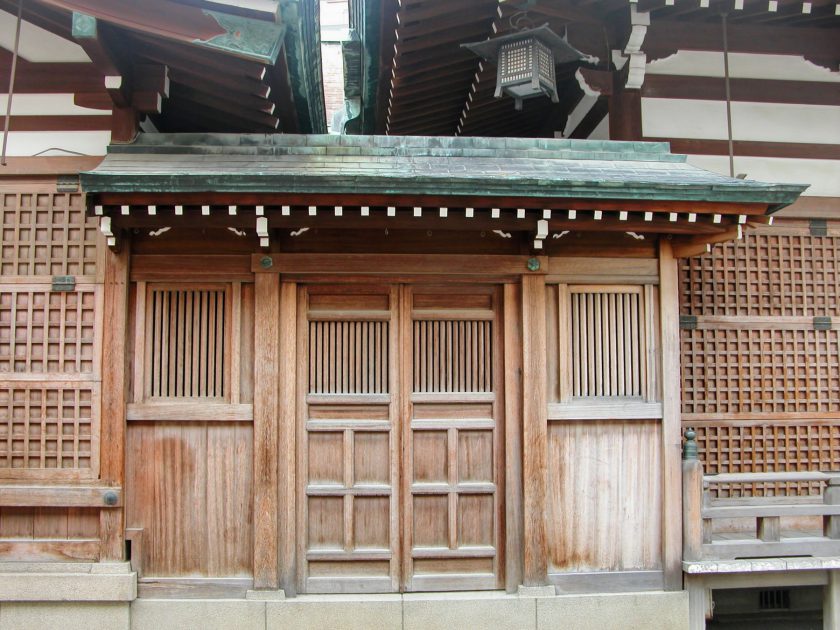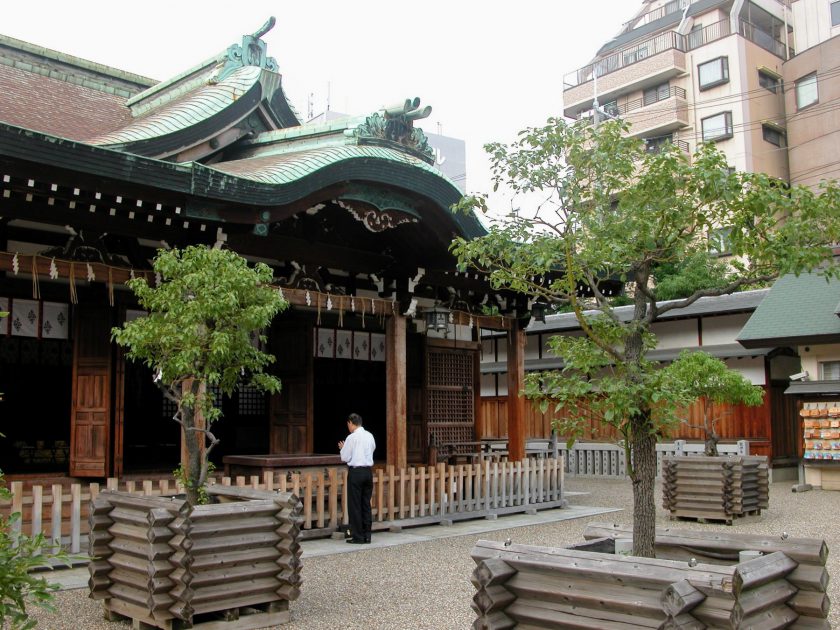 We took the train to visit an area of Osaka called Shin-Sekai (New World). Tsūtenkaku (Tower Reaching Heaven) is the central tower which takes people up to it's observation deck to the top. While we never took the lift up to heaven, we admired it from below – at the gift shop.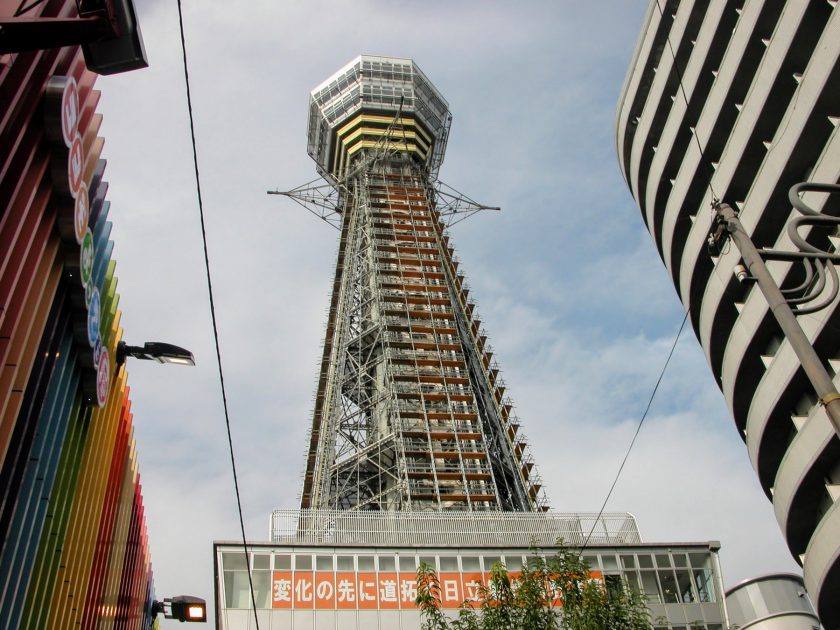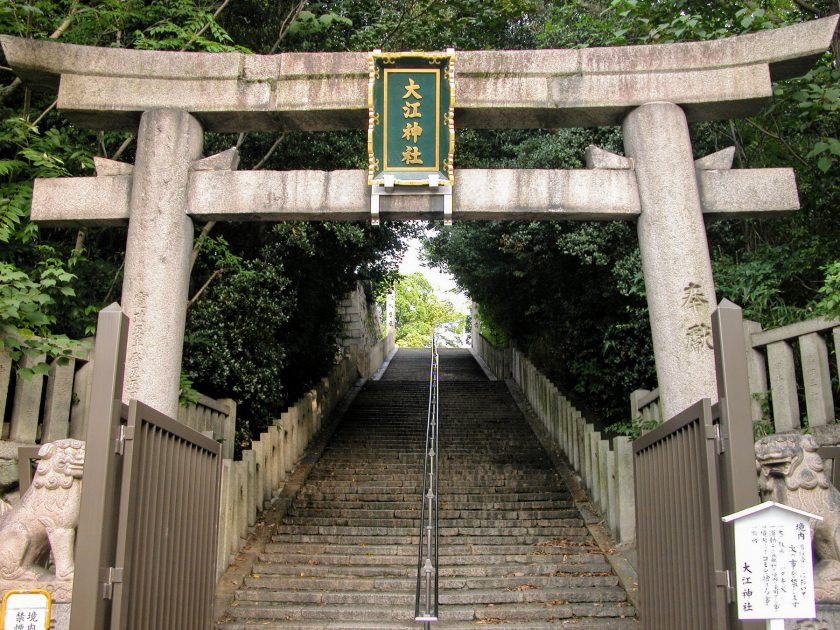 That evening we ate at a small shop serving okonomiyaki. Okonomiyaki is a Japanese pancake made from grated yam and shredded cabbage. It is served on a hot plate in front of you so the mixture stays warm and forms a crust on the bottom which is quite tasty.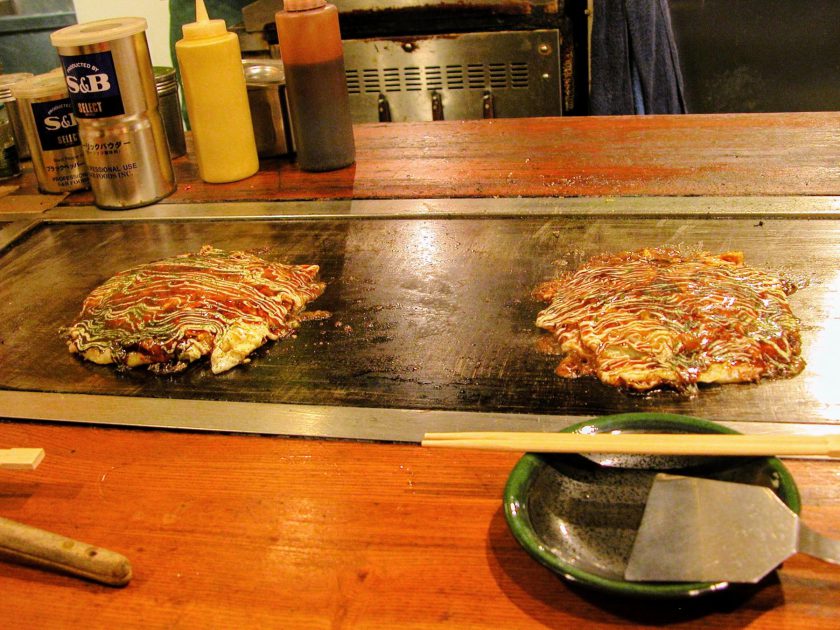 On the way back to our Airbnb we picked up a box of three coloured dango and some onigiri, the onigiri were unfortunately eaten before a picture could be taken. The dango also barely survived.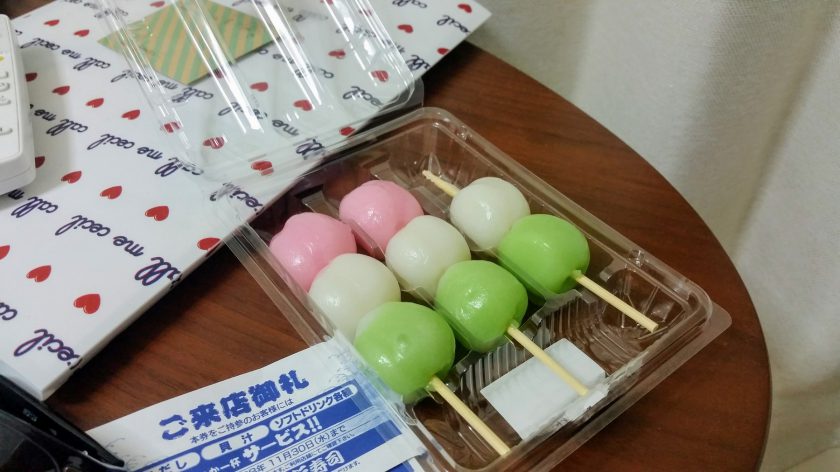 Osaka has so many different foods to try. One of our favorites was Uncle Rikuo's cheesecake, a special type of cheesecake that jiggles when fresh out of the oven. If you buy a whole cake from the shopfront you can take it to the cafe in the back and they will cut it into slices for you. Not realizing this we sat down with the whole cake and ate it like barbarians.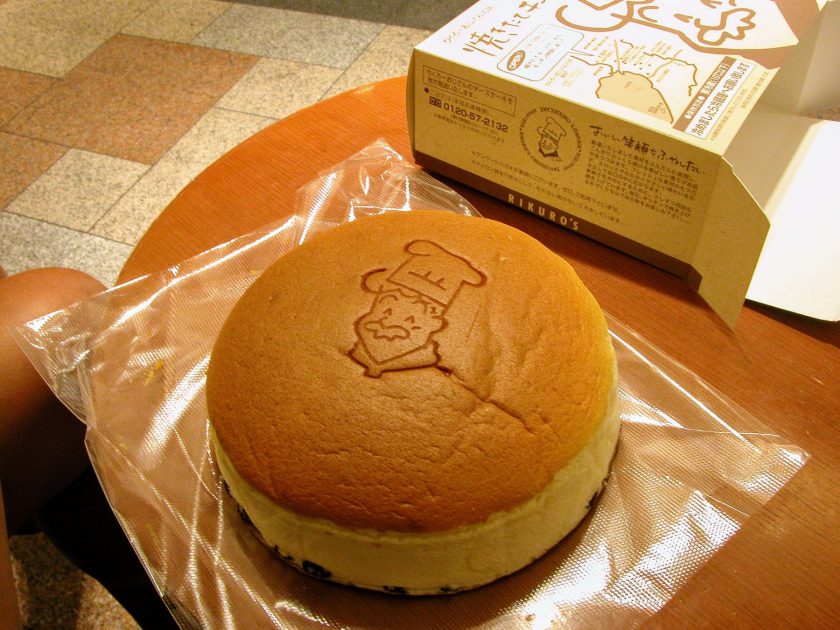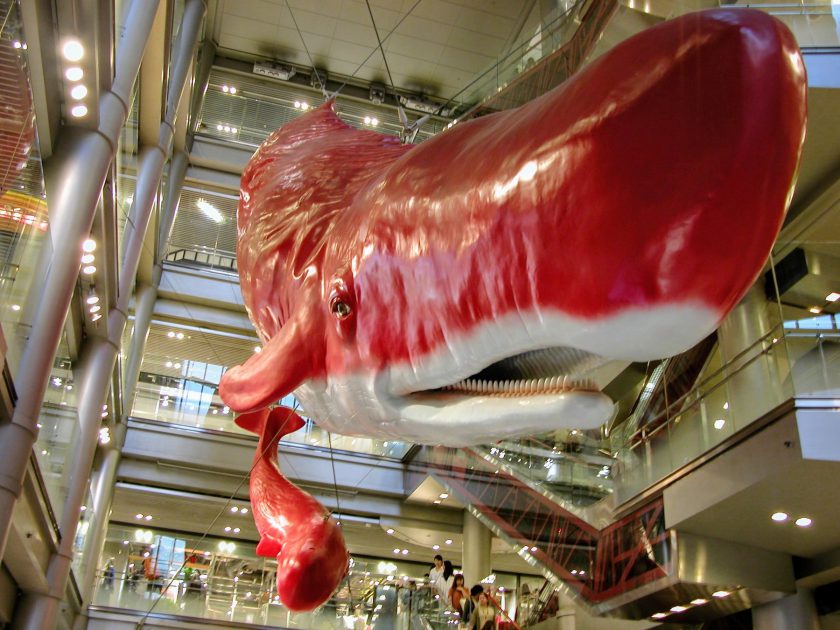 Grand Front Osaka Shopping Mall was quite a surprise for us since we tend to avoid malls in general. But the Grand Front has a rooftop garden where anybody can go to see the city from above. We saw couples enjoying the peaceful view, and we definitely enjoyed sitting on the wooden benches overlooking the city. After arriving in Osaka we were pulled into the rush of food, lights, and crowds – we took a breather at this rooftop garden and knew Osaka was a city we would never want to leave.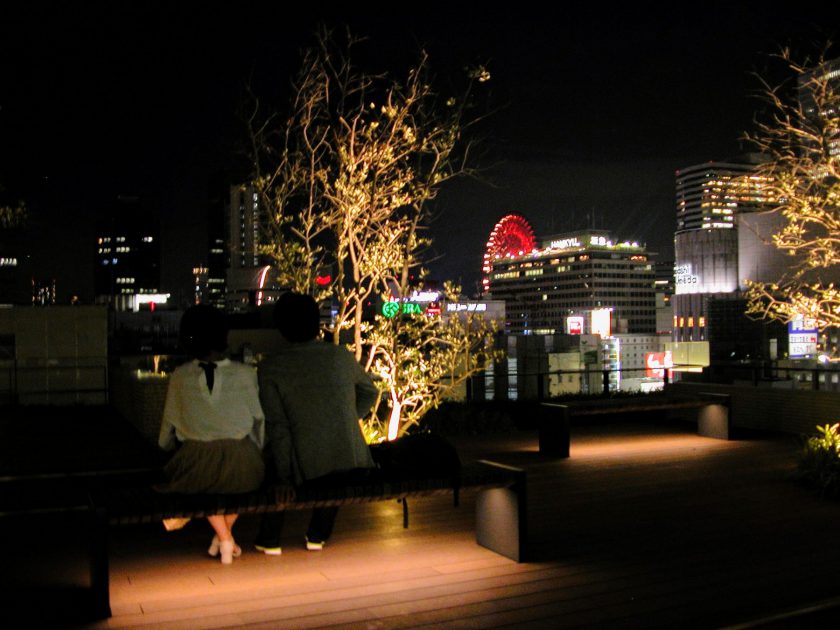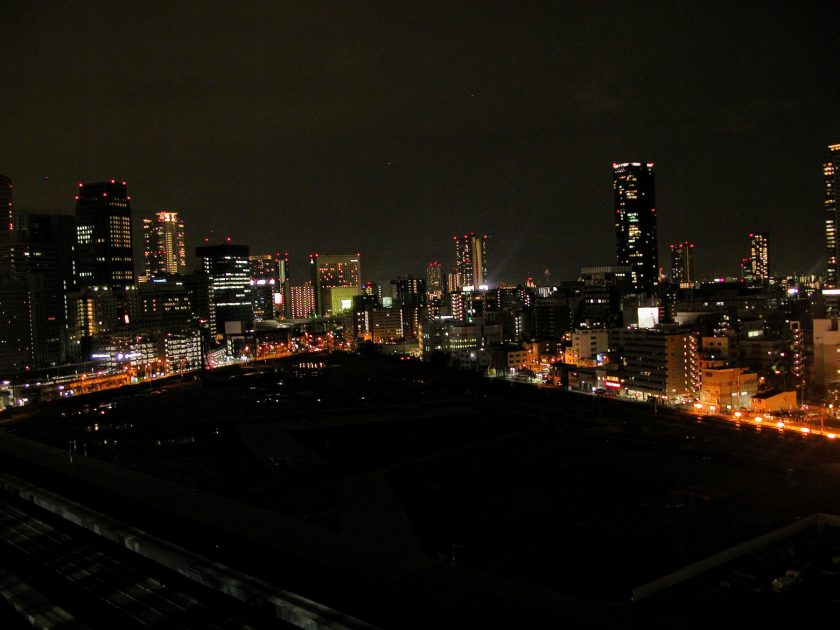 Walking through Dotonbori for what seemed like the hundredth time we noticed an area where food trucks were parked. If you get the chance to try MelonPan from the green truck on the right you will be glad you did. There are some other trucks in the area including a recording studio that was interviewing a Japanese ska band.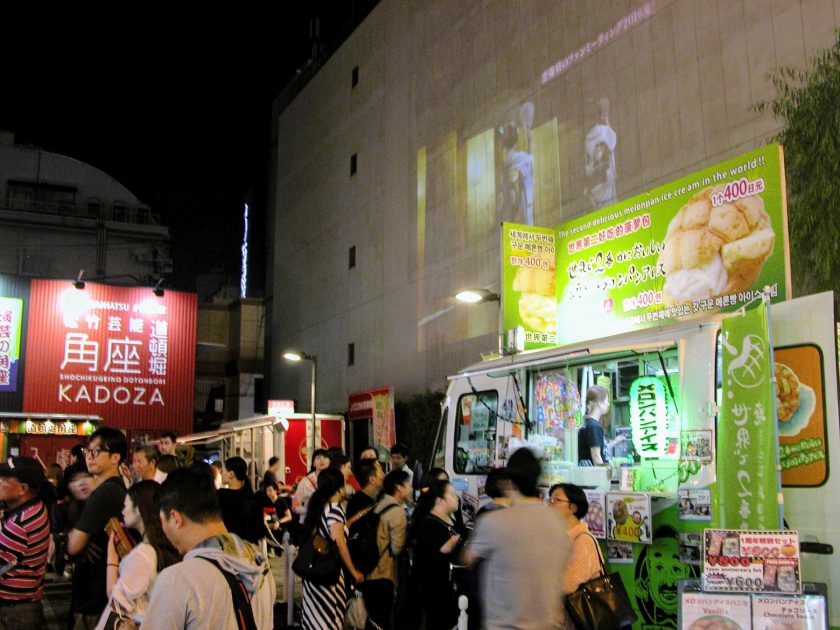 We got a chance to visit Osaka Castle the next day. The park around the castle is free to enter but if you want to go up in the castle you will have to pay a fee.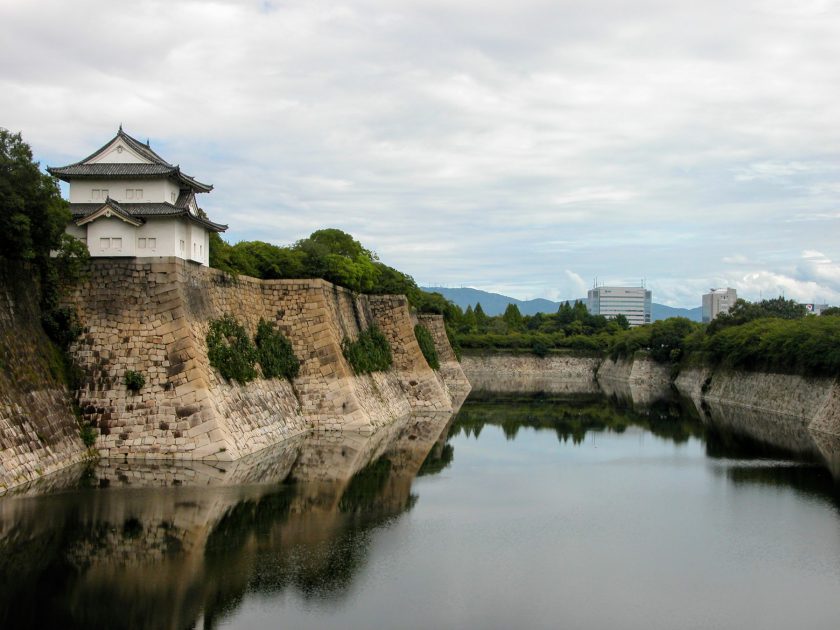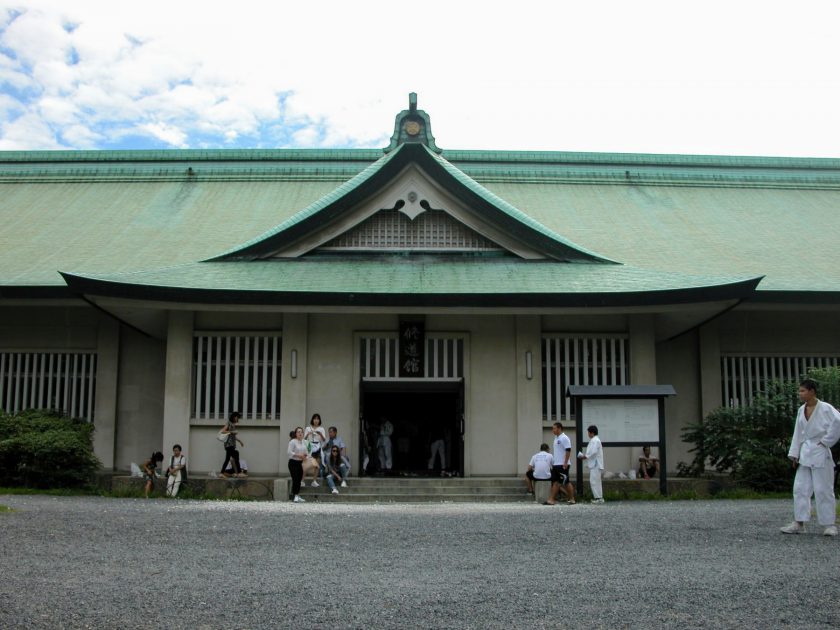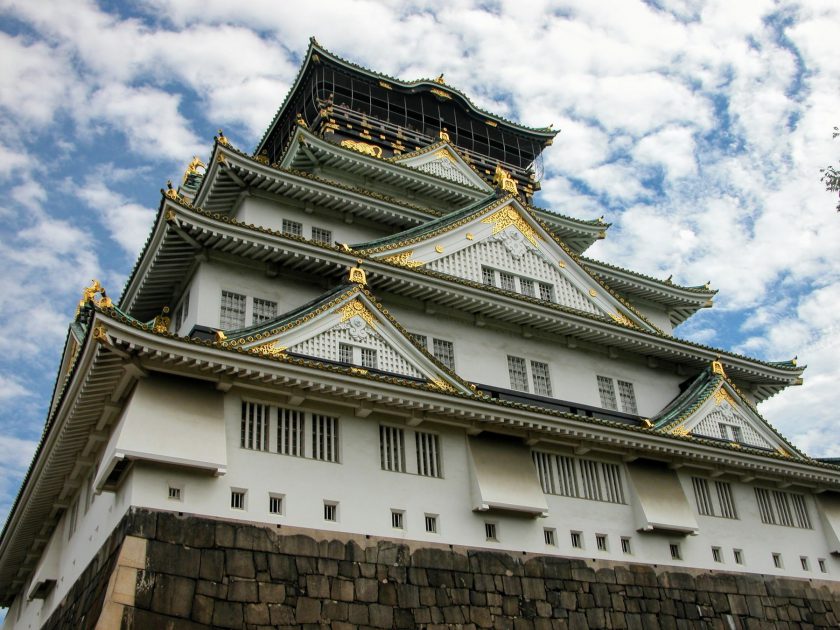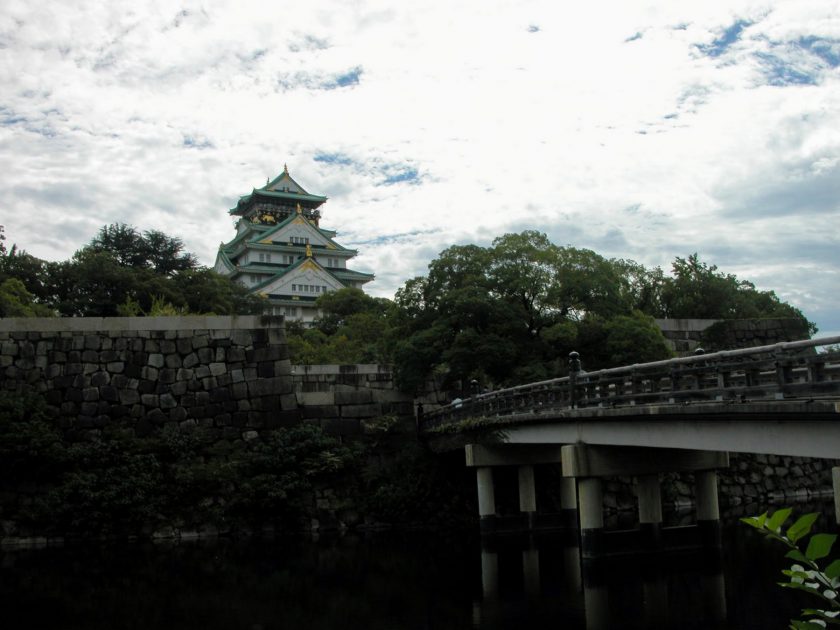 Nakanoshima park is located on a narrow island between between the Dōjima and Tosabori Rivers. We arrived on a day where they were having a beer festival so we got to see many different craft breweries.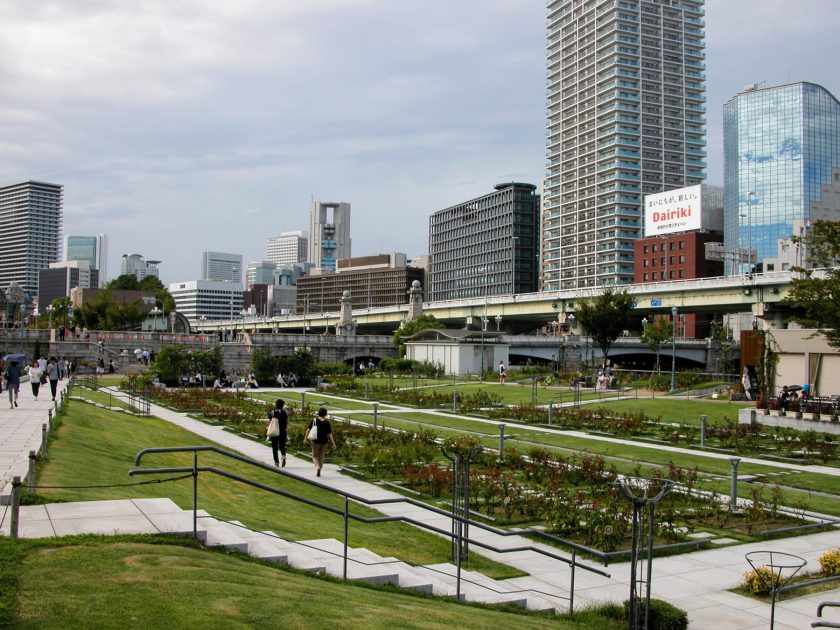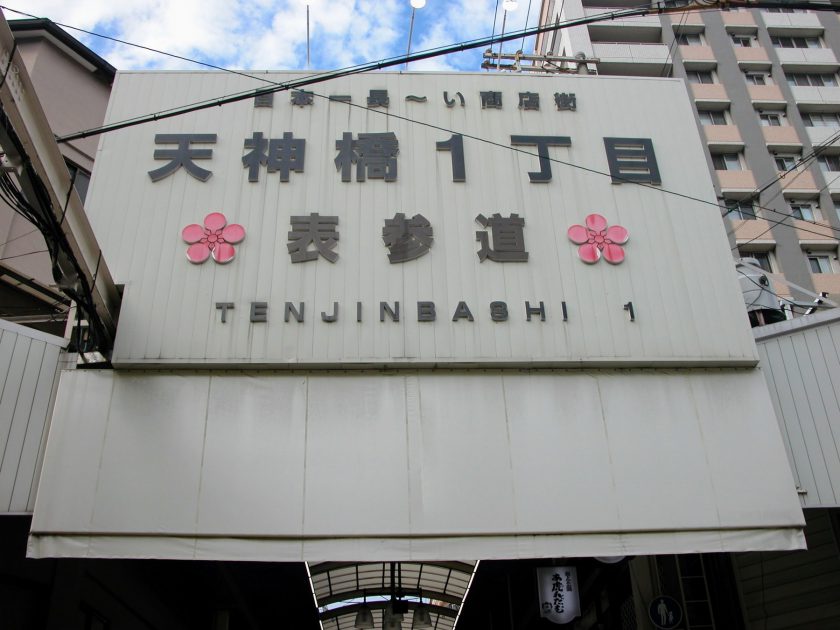 Inside Tenjinbashi-Suji is a sushi restaurant called Harukoma. The menus were all in Japanese so we had to write down the number of the menu item we wanted and hand it to the chef. The service was so fast that our plates were handed to us moments after ordering. Everything was fresh and the slices of fish were huge.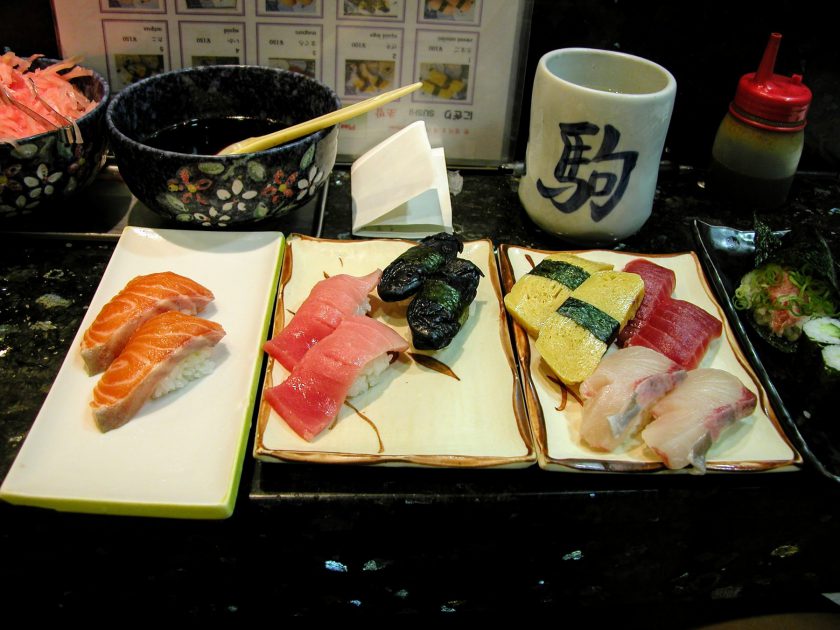 Thank you for taking a look at some of the photos we took in Osaka. We had an amazing time and hope many others get the chance to visit this beautiful city. Have you ever been to Osaka? If you have, tell us you're favorite part. We appreciate everyone's feedback! I look forward to posting the next leg of our journey – Nara, Japan.