Where can you find green pastures, temples, and pet deer? Nara, Japan of course! Located just an hour north of Osaka, you can visit Nara for a day trip and return back to Osaka or do what we did and continue on to Kyoto. Similar to Monkey Island or Rabbit island, Nara is home to over a thousand deer that freely roam the land.
The story of the deer goes, many years ago the mythological god Takemikazuchi arrived in Nara on a white deer to guard the newly built capital of Heijō-kyō. Since then the deer have been regarded as heavenly animals, protecting the city and the country.
Nara was an obvious stop for us on the way to Kyoto. You don't have to spend any money to enter Nara Park and paying for deer crackers is optional, however the deer will eat anything, so be careful what you keep in your back pocket.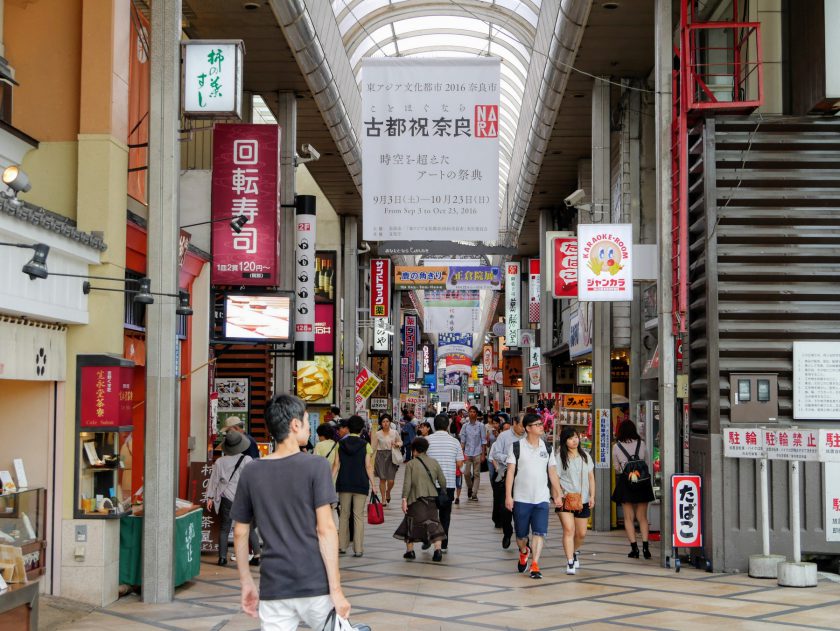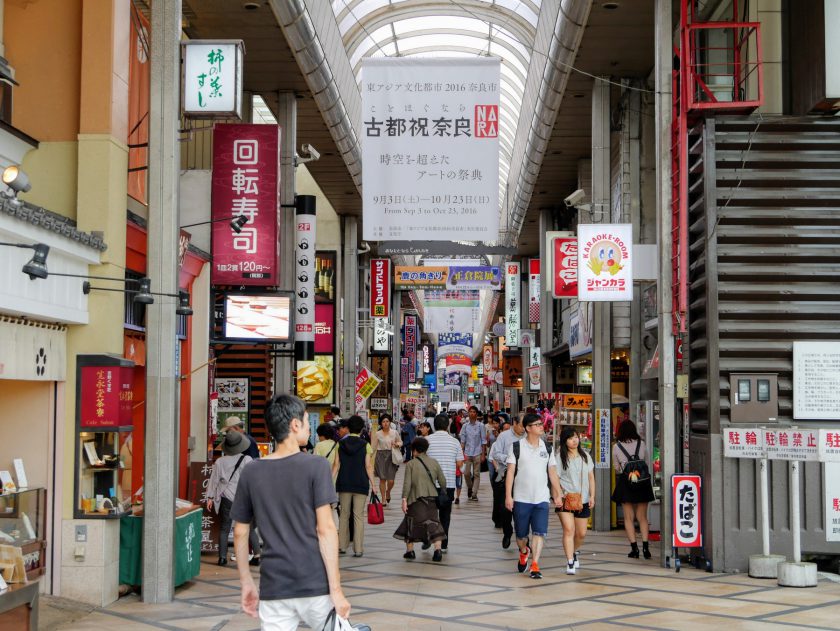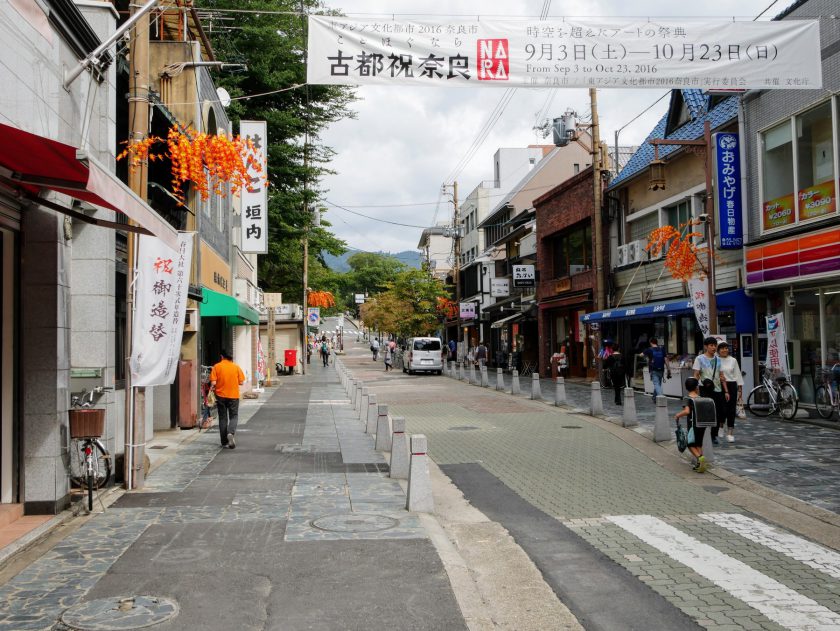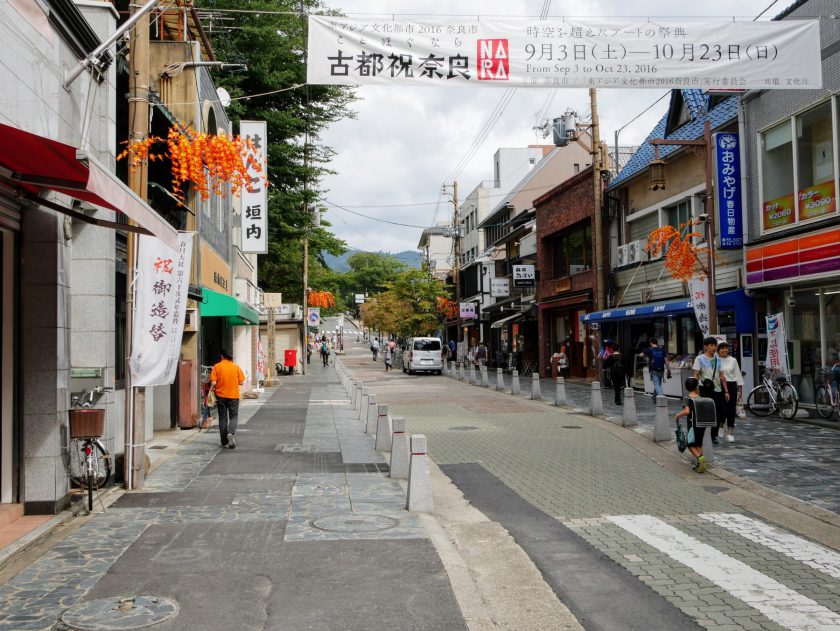 We arrived in Nara by train from Osaka, taking the Kintetsu-Nara Line from Namba Station. You can see many billboards advertising the Kintetsu-Nara Line in the train stations in Osaka. Make sure to stop by the visitor center where they can give you a map of the city and answer any questions. We stopped by, got a map, and had a nice conversation with the lady at the desk.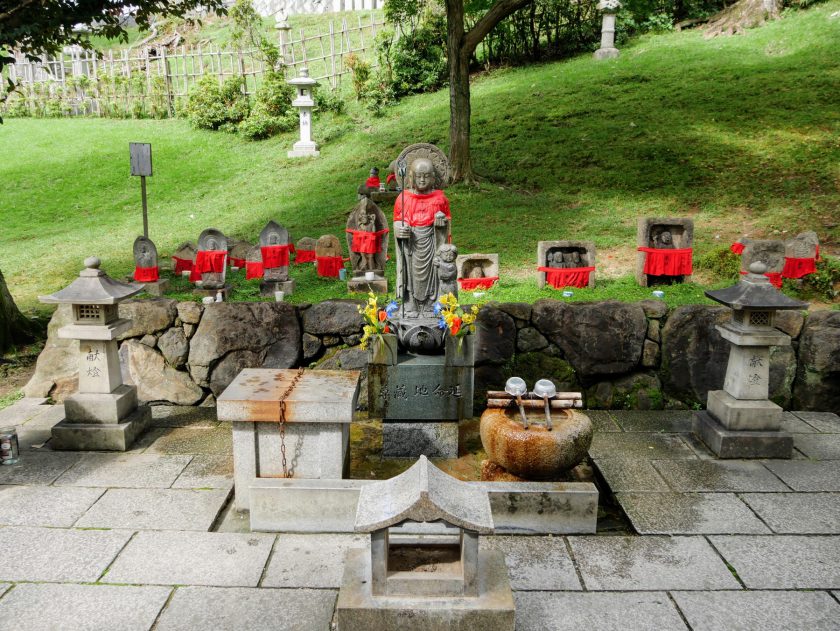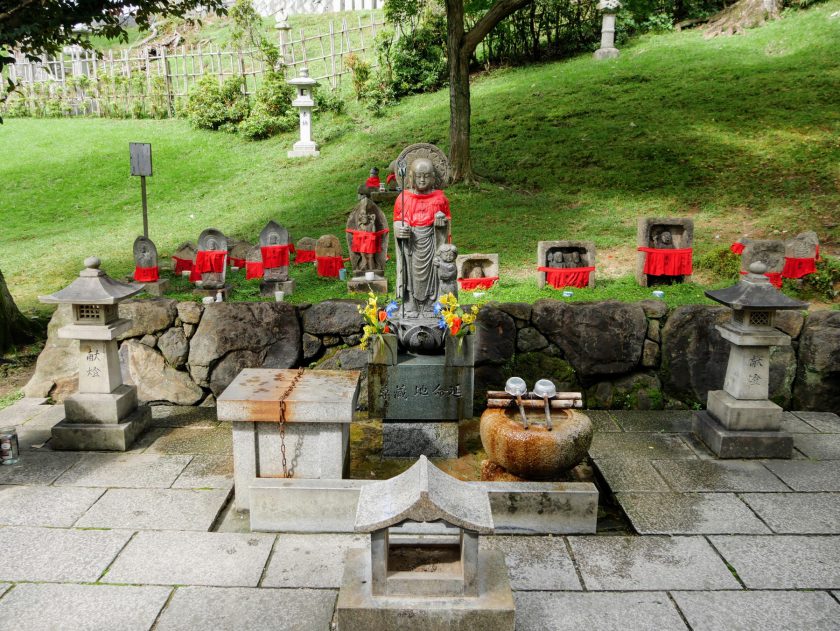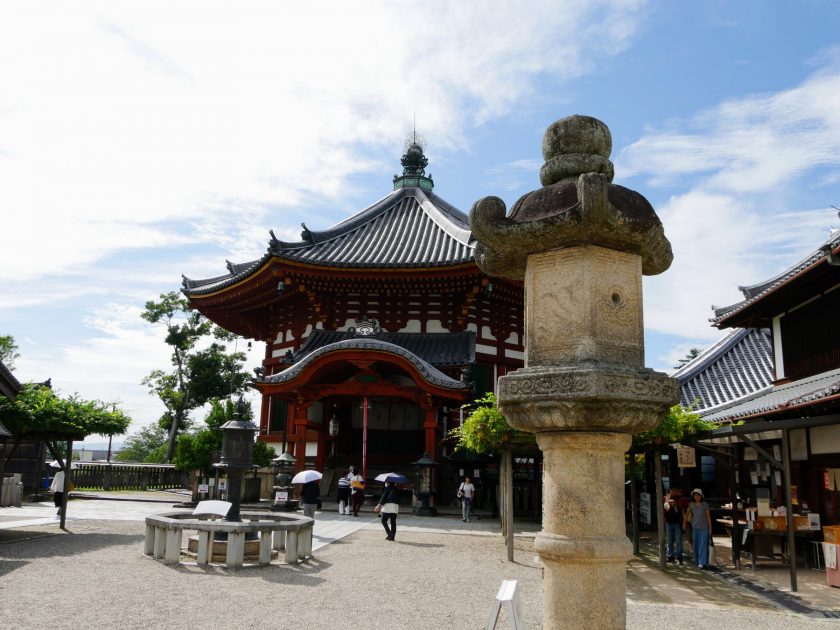 Up to this point we hadn't seen any deer yet. We were looking towards the forest since we did not expect the deer to be easy to find. The main sights are the temples as you make your way to Nara Park. Some of the temples were closed for renovations. It was nice to see more temples but we were eager to see the deer we heard so much about.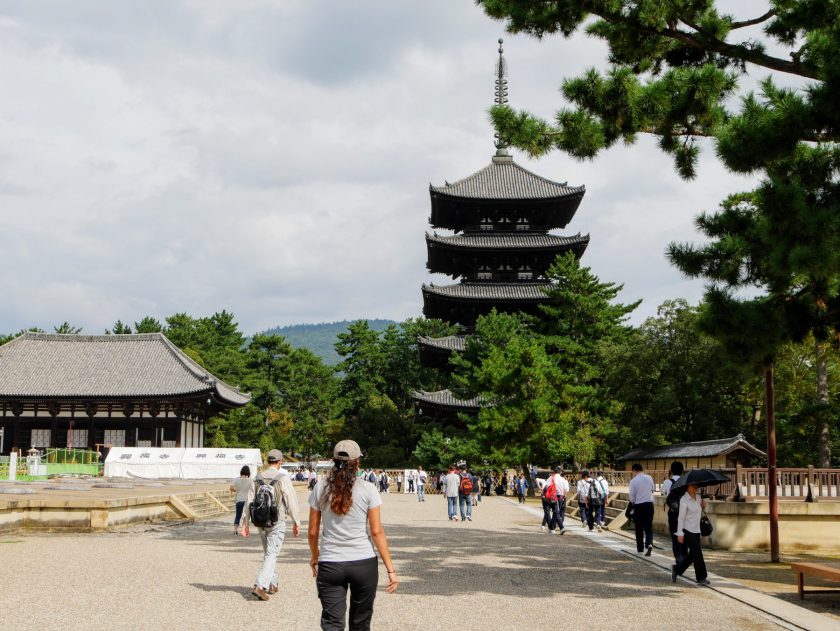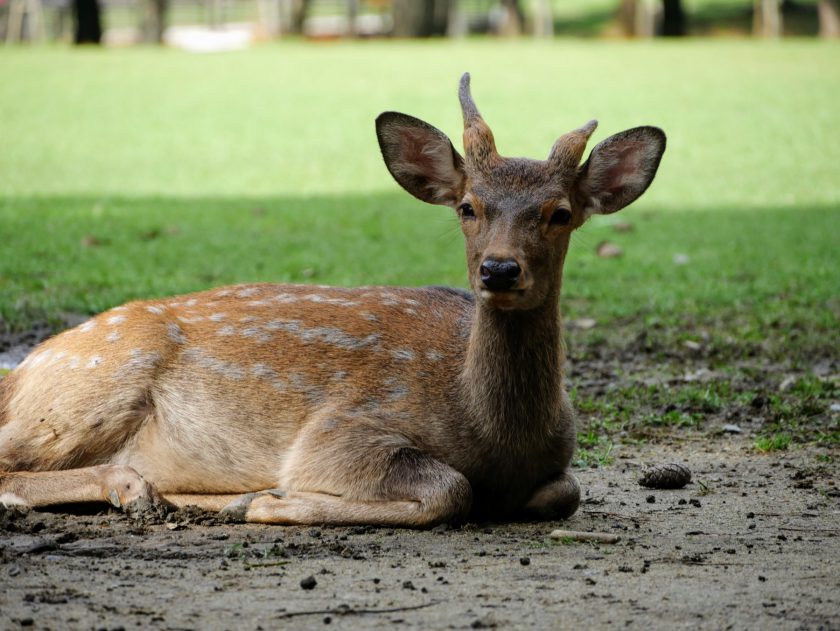 When we spotted our first deer, we thought it was a statue. The deer sat frozen still, not even moving to breath. We could not believe that a deer could sit so still and be completely unafraid of humans. Wild deer typically run at the slightest danger, but the deer of Nara wait to be pet and fed.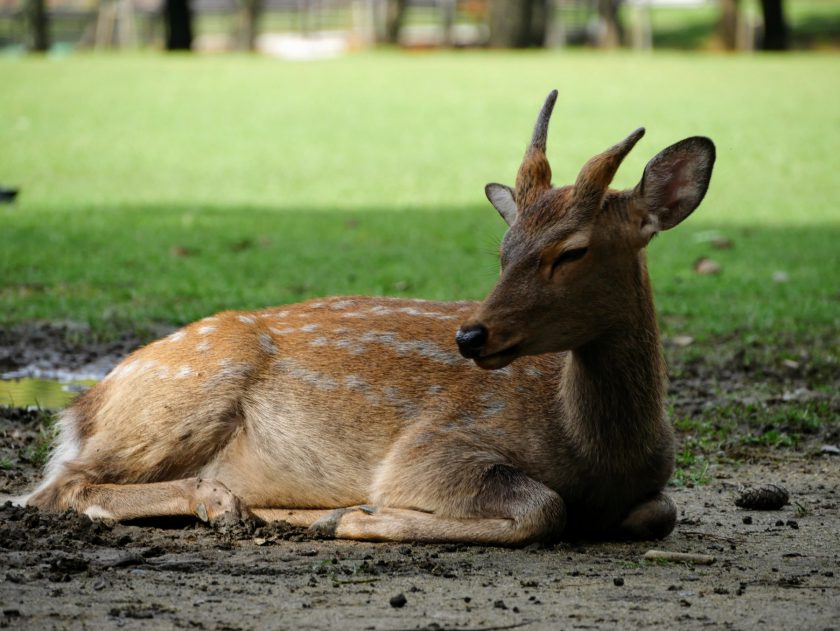 Nara Park is a beautiful park that is kept clean and orderly. There are several walking paths that you can take a stroll on to see some of the beautiful sights. One of the best parts of Nara is that is a small town that can be walked in one day from the train station.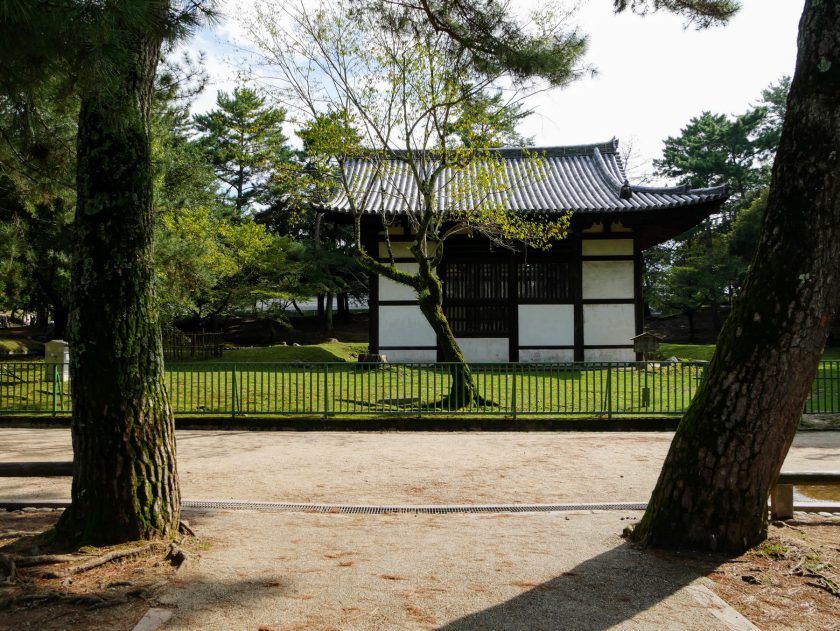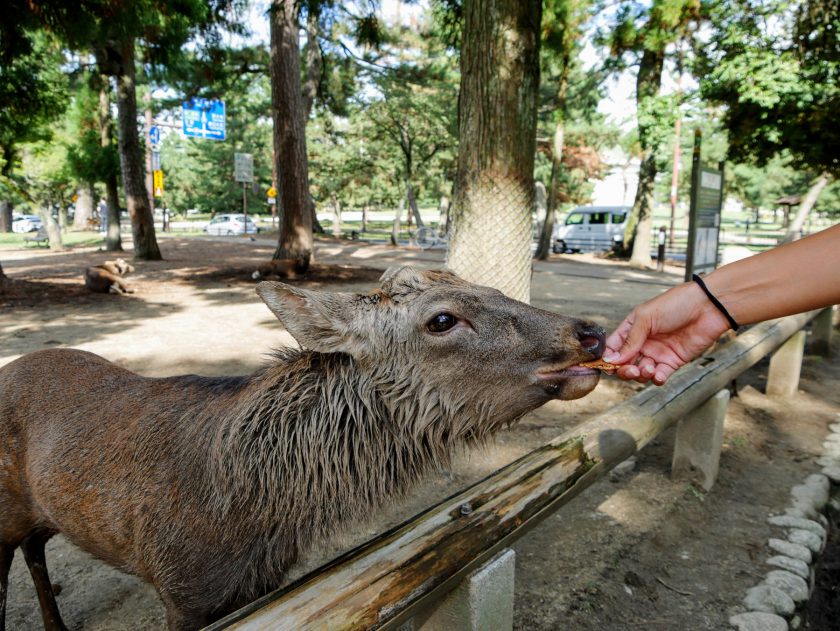 There are stalls in Nara Park that sell packages of "deer crackers" for about $1.50. We decided to buy a package and feed some of the deer that bowed for food. The deer of Nara are unique in that they bow when asking for food. You can hold a cracker in your hand and bow to a deer and the deer will bow back for you to hand them the cracker. Not all deer are as well-behaved and will nip at tourists to try to get them to drop the whole package of crackers. We had one who snatched the map from Pam's pocket and ate it whole.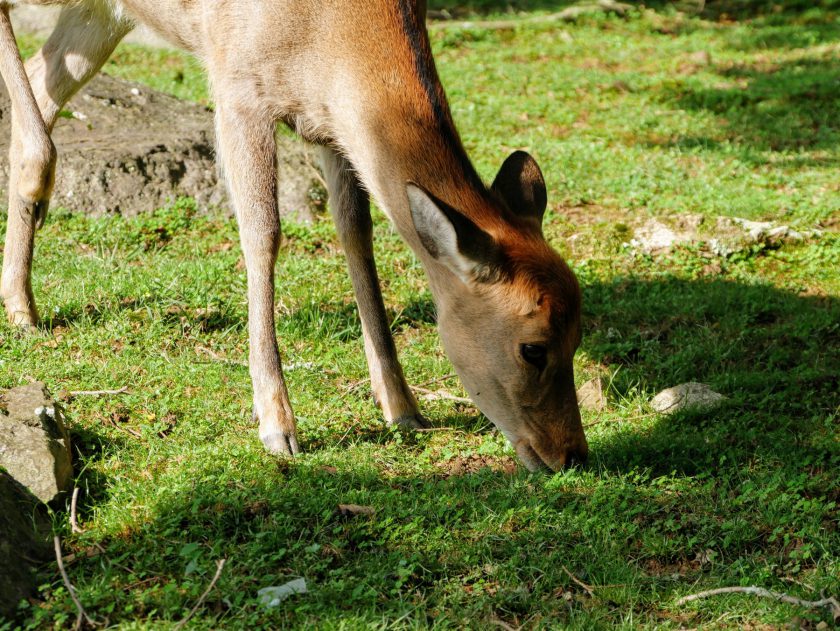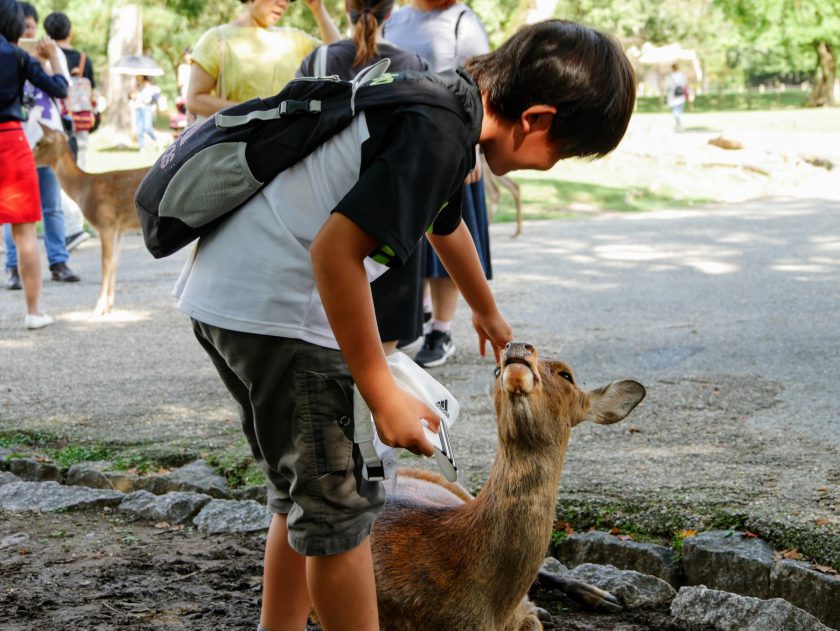 Part of the experience of visiting Nara is seeing everyone's reaction to the deer. We saw students squealing with delight, couples posing for selfies, and children screaming in terror.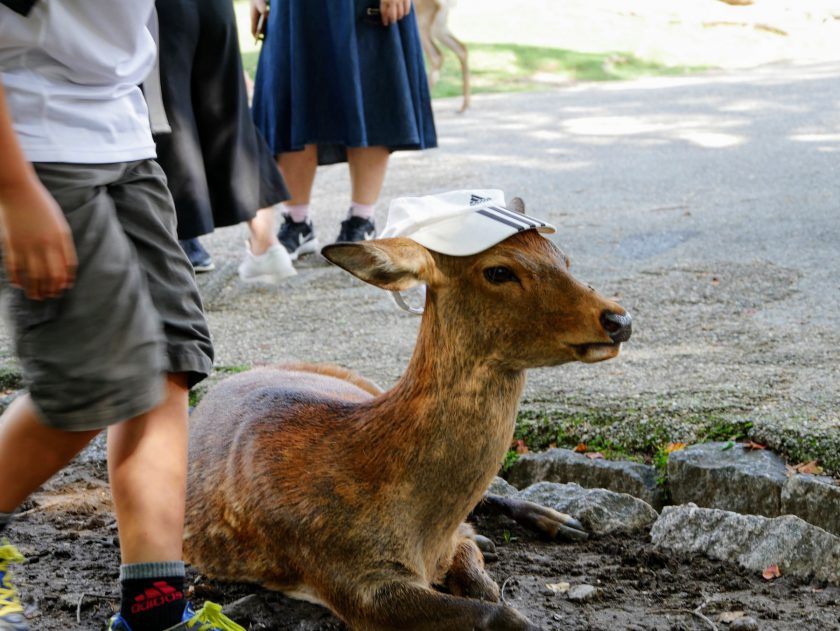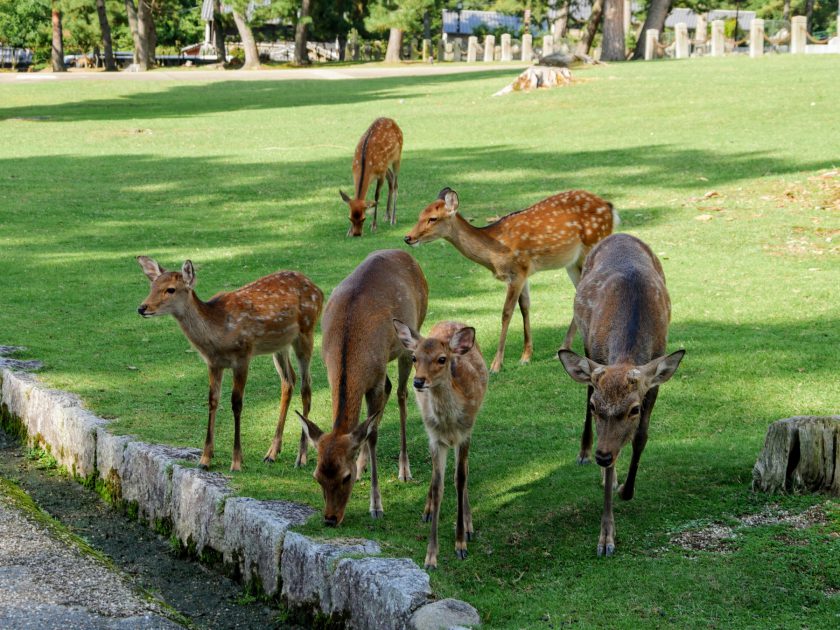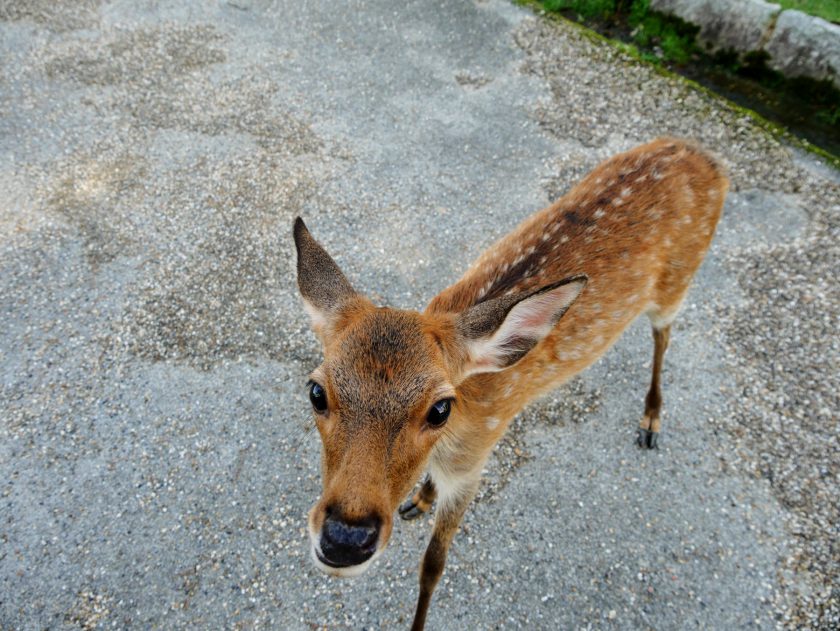 Young deer learn to bow by placing their front feet close together and bobbing their head up and down.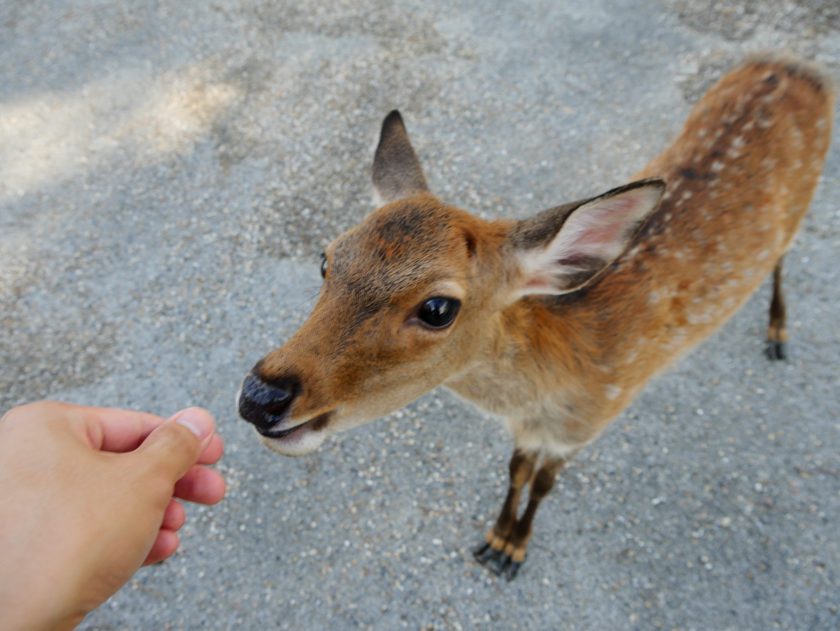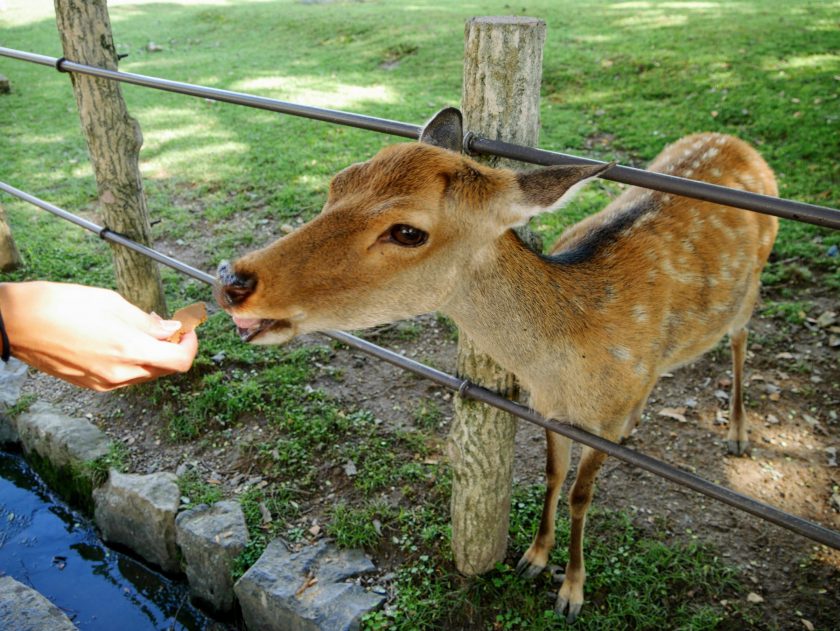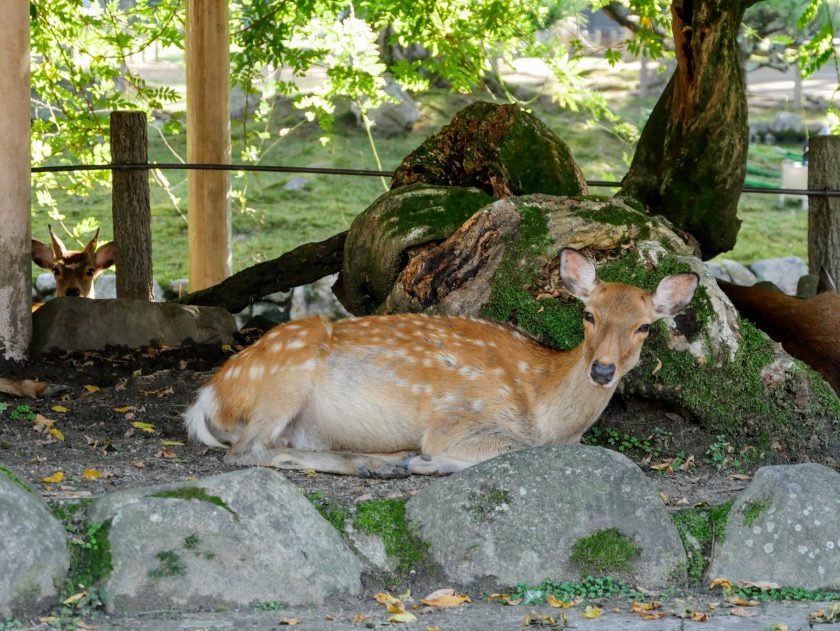 Not all deer are polite and clean, some deer are old, grumpy, and smelly. The deer enjoy laying in the mud where the ground is cooler. When they lay down in the dirt they pick up the grime from the ground and some deer even sit in their own bodily waste.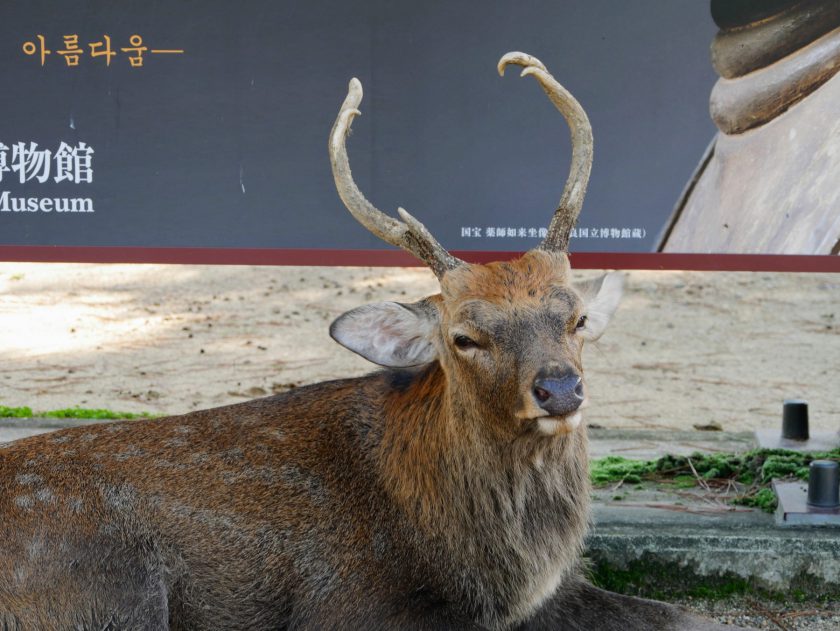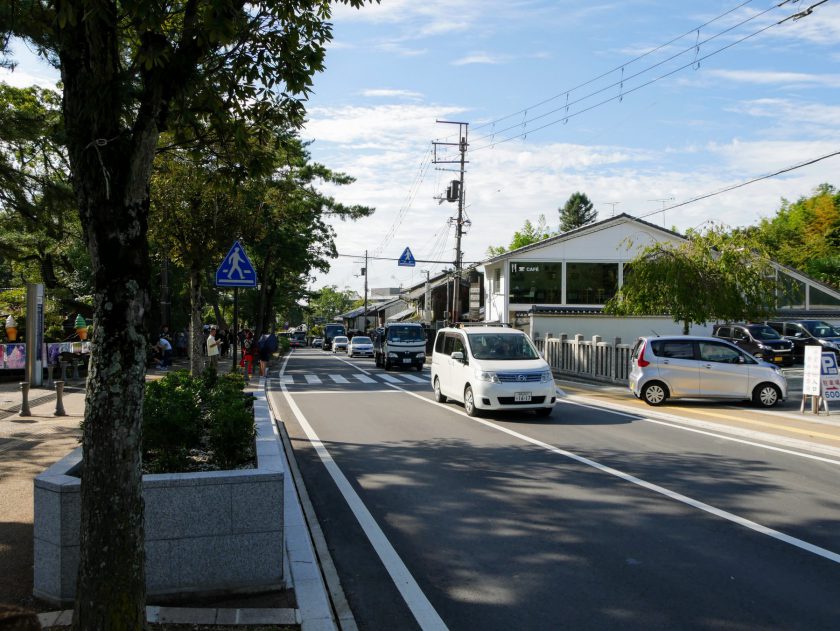 Deer use crosswalks just like humans. Traffic will stop, and when it is safe to pass, a group of deer will cross the street. Overall, it was great to see animals living alongside humans.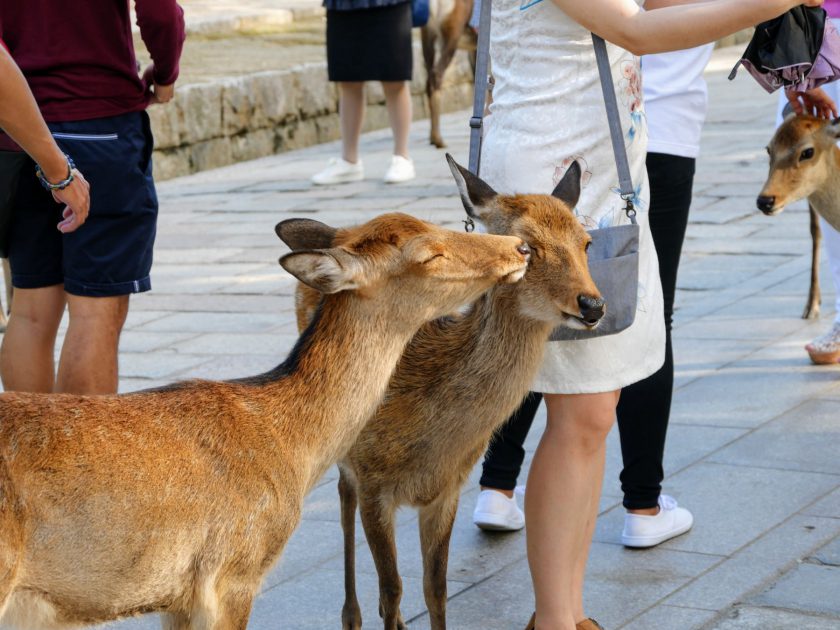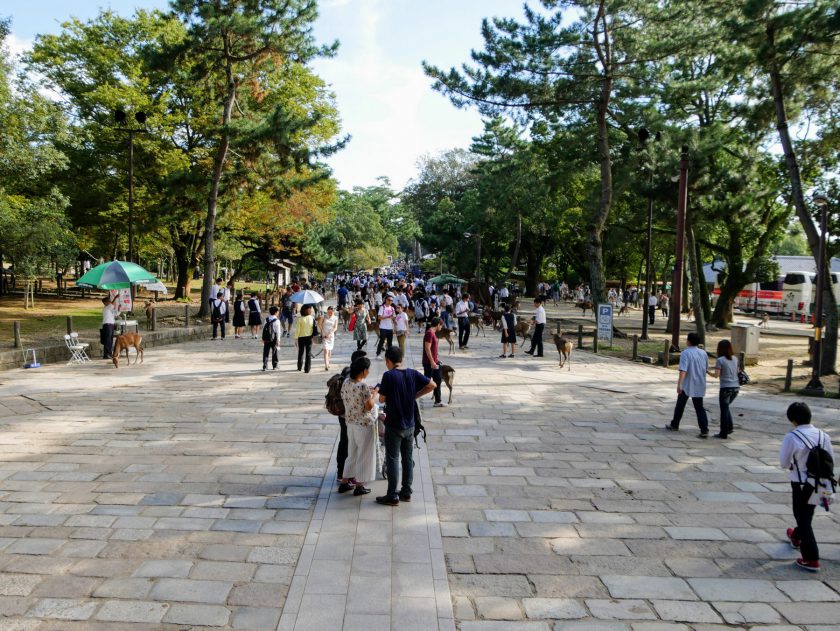 While most people come to Nara to see the deer, there are also some beautiful temples in the area. There are several lakes that provide a place for deer to bathe and drink, you can find deer wandering around the most obscure places in the park. We saw one deer climbing down a steep hill, knocking loose dirt and rocks on the way. The deer have interesting personalities and observing how they interact with each other is a lot of fun.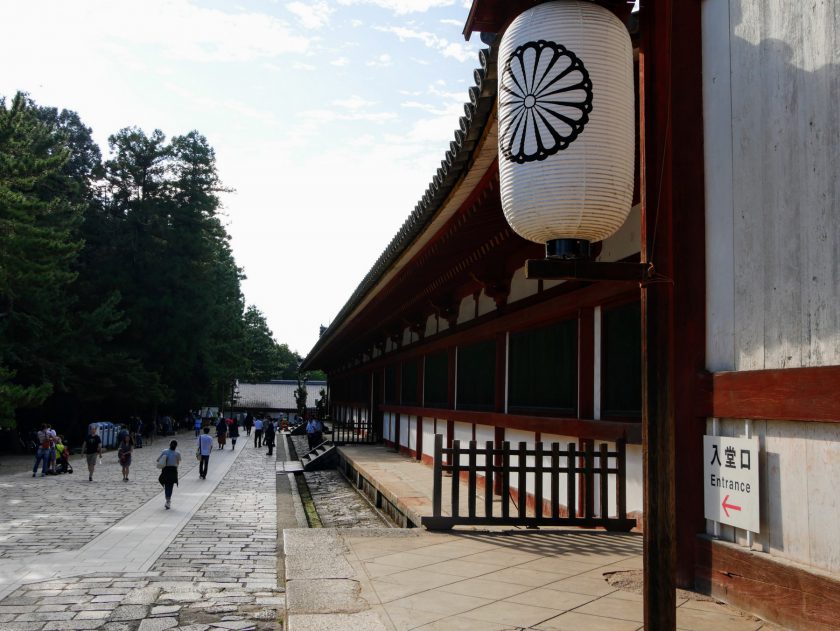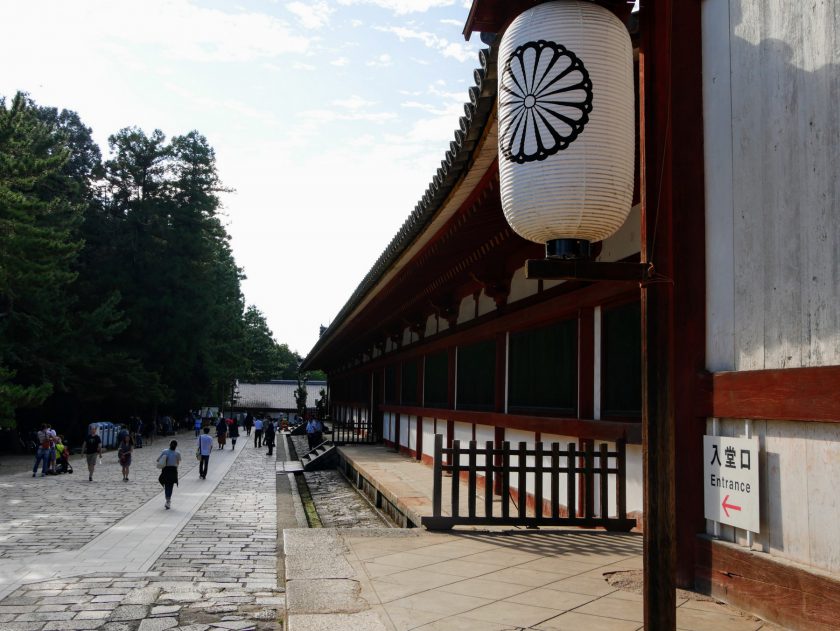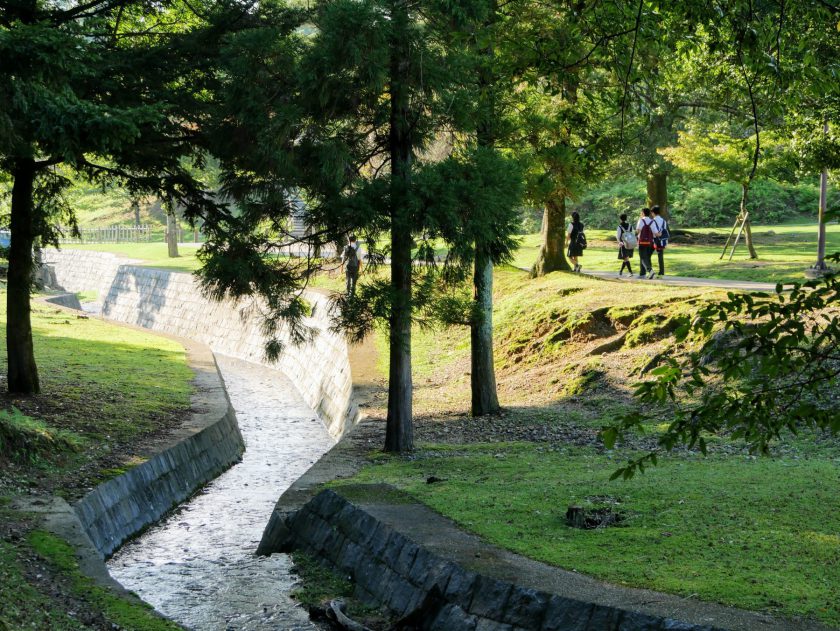 The foot paths around Nara Park offer some beautiful scenery. With our new camera the Panasonic G7 we took many more photos and videos of the landscape. Shots that were previously too difficult to take were now much easier, being able to take photos while recording video is a fantastic feature.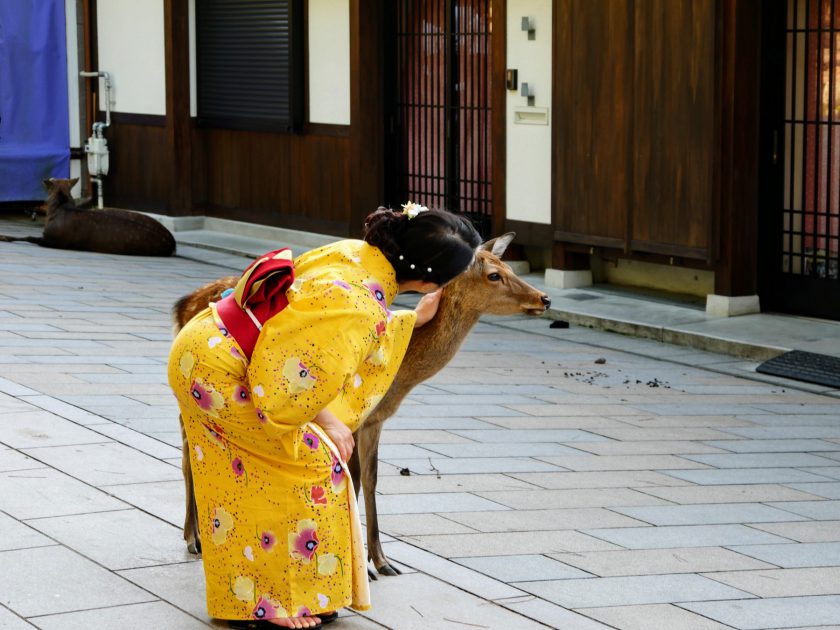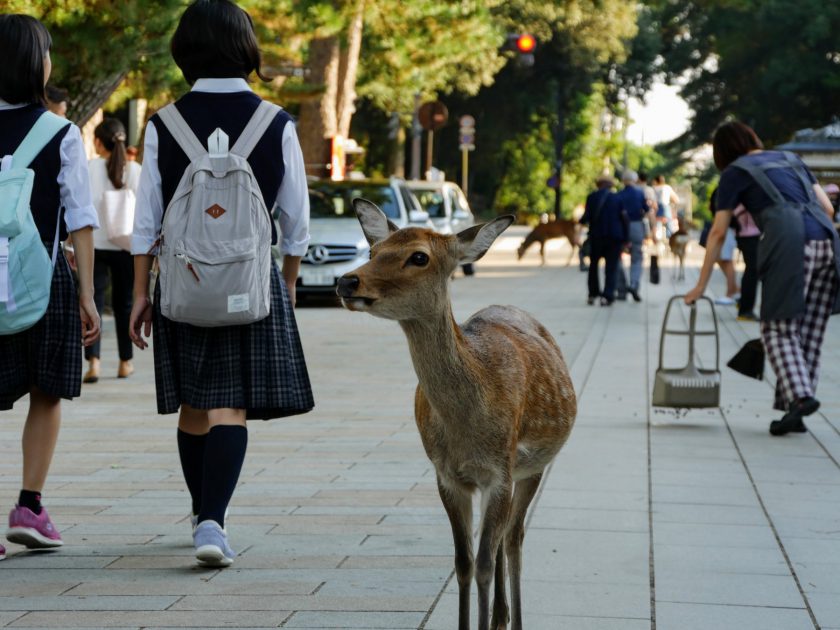 Younger deer have such playful personalities, they reminded us of puppies. The deer are mischievous, biting and tugging at your shirt and trying to steal crackers when you aren't looking.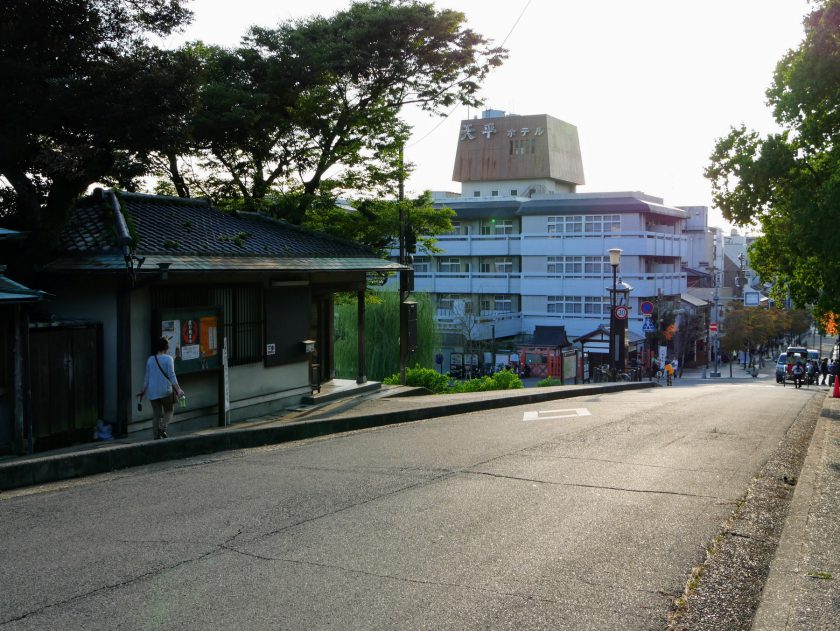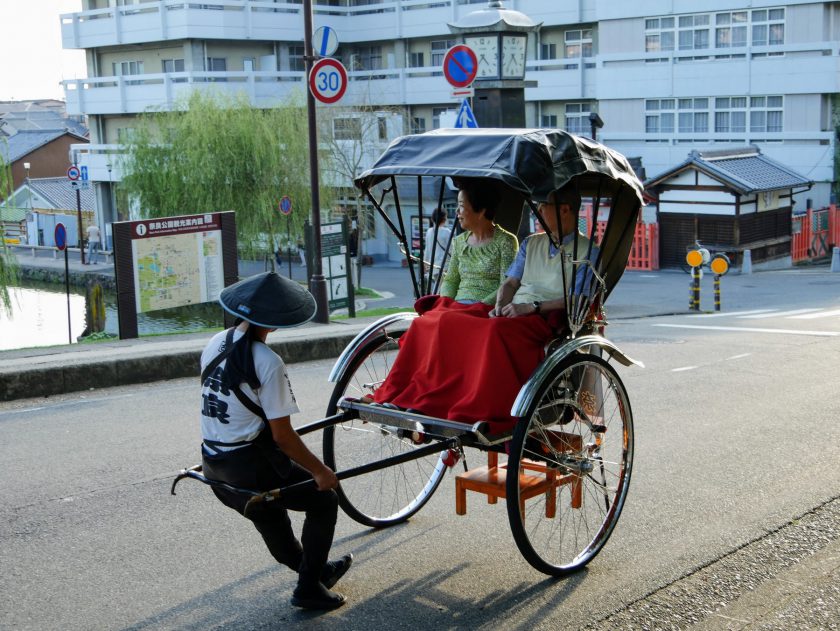 In Nara you can find gentlemen who will pull you around in a rickshaw. With the many hills and bumps, pulling a rickshaw is not an easy job.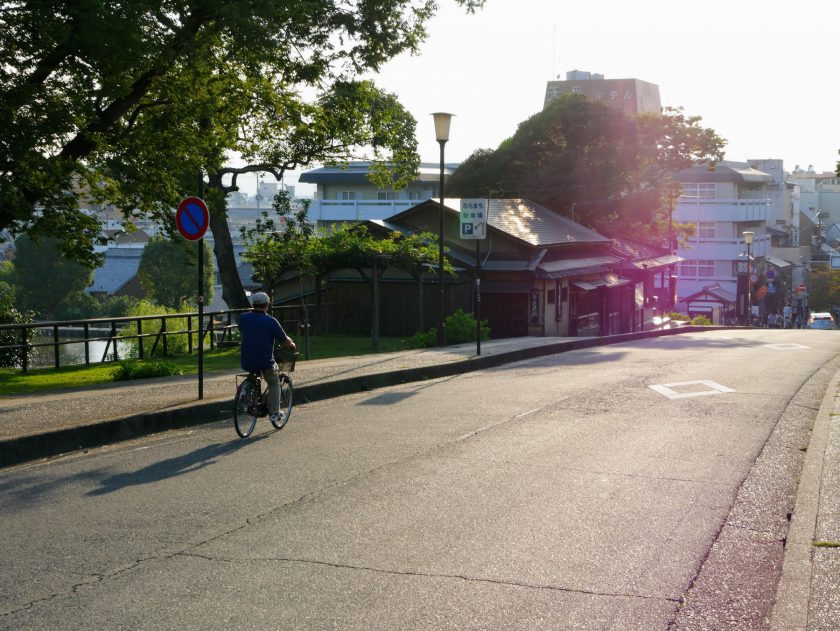 Another popular attraction in Nara is the fresh pounded mochi. There is a shop that is known for having the fastest mochi pounders in the world. If you arrive early when they are making the mochi, you can watch the workers pound the rice flour using large wooden mallets.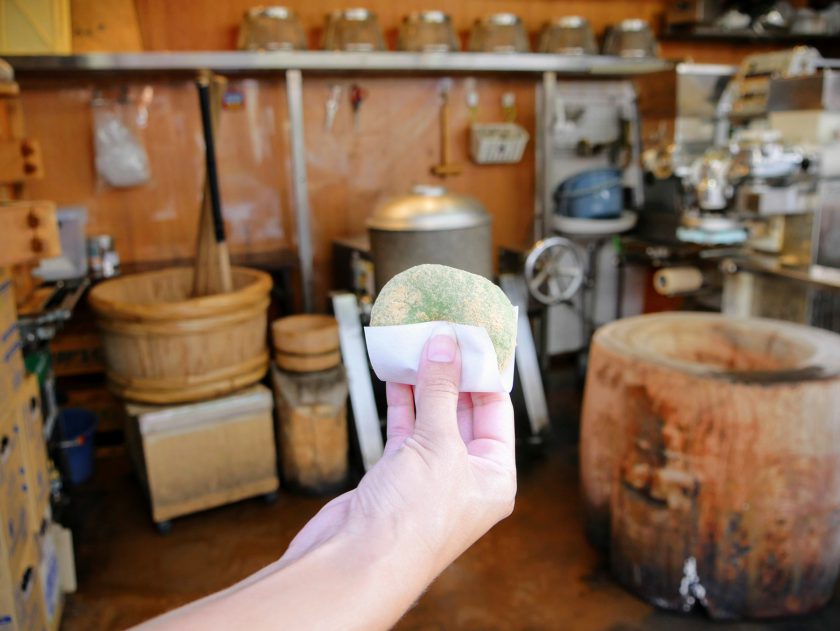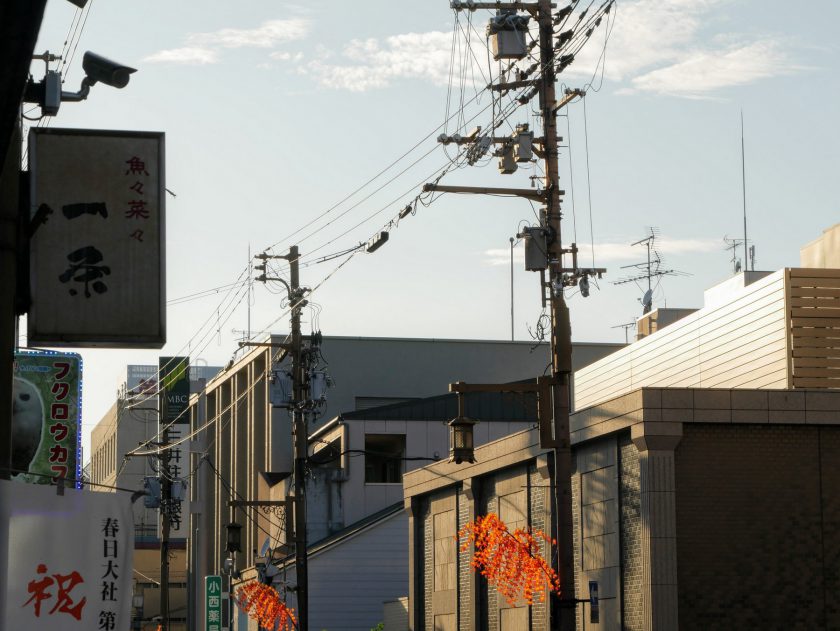 Nara was well worth the stop from Osaka to Kyoto. The train ride passes through beautiful stretches of Japanese countryside. Have you been to Nara? Do you plan to visit on your next trip to Japan? Let us know in the comments! See you in the next post – Kyoto!