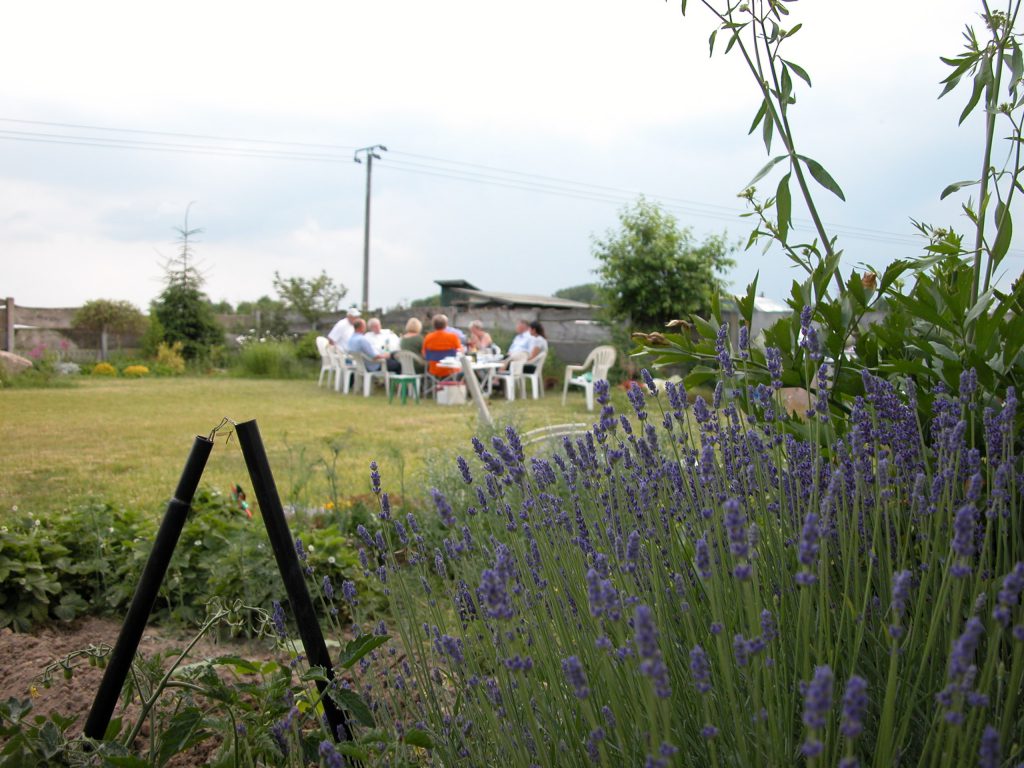 Family and friends gathered in the garden to celebrate our wedding.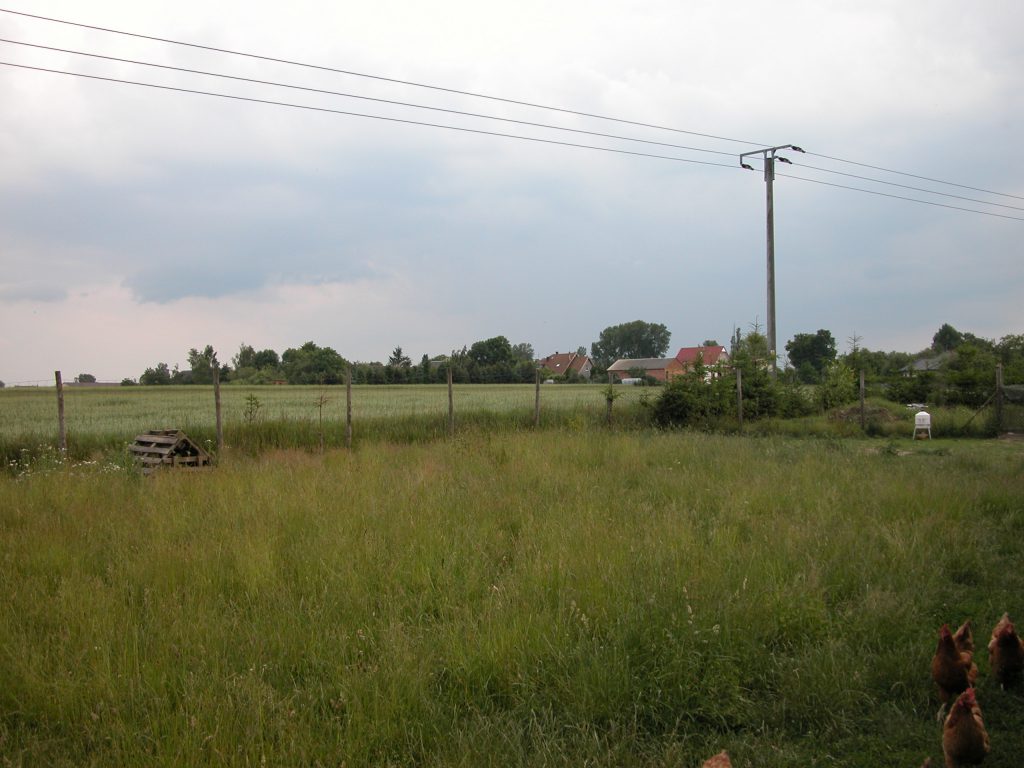 Backyard where the chickens search for worms.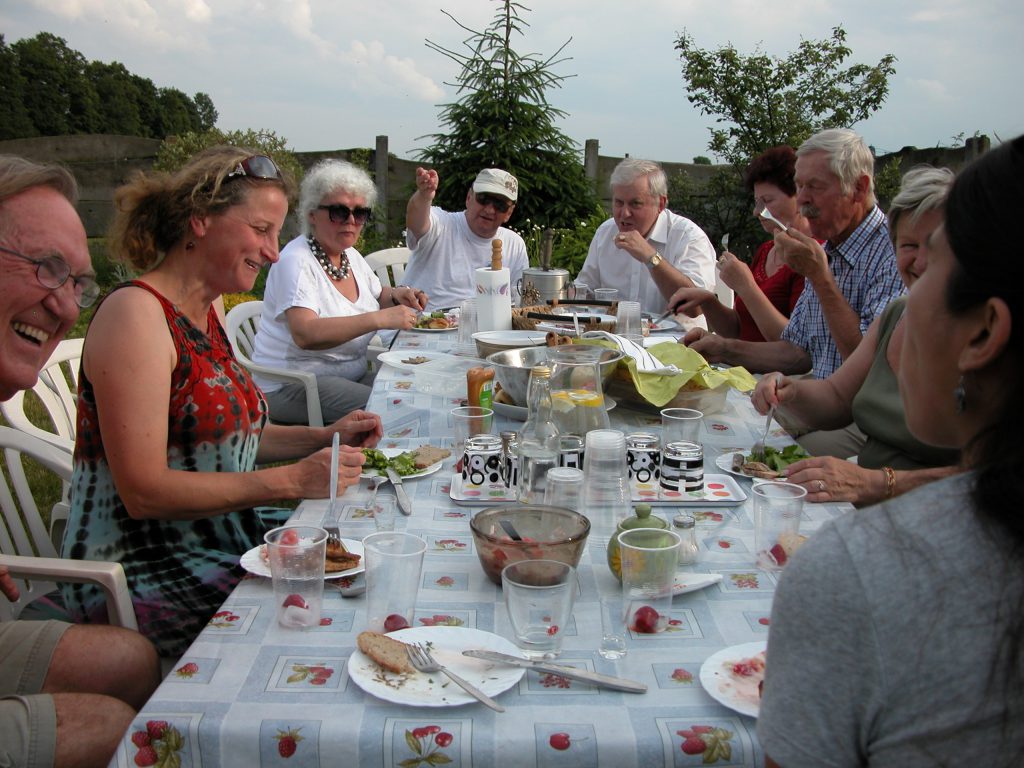 Everyone waiting for the meat to finish cooking.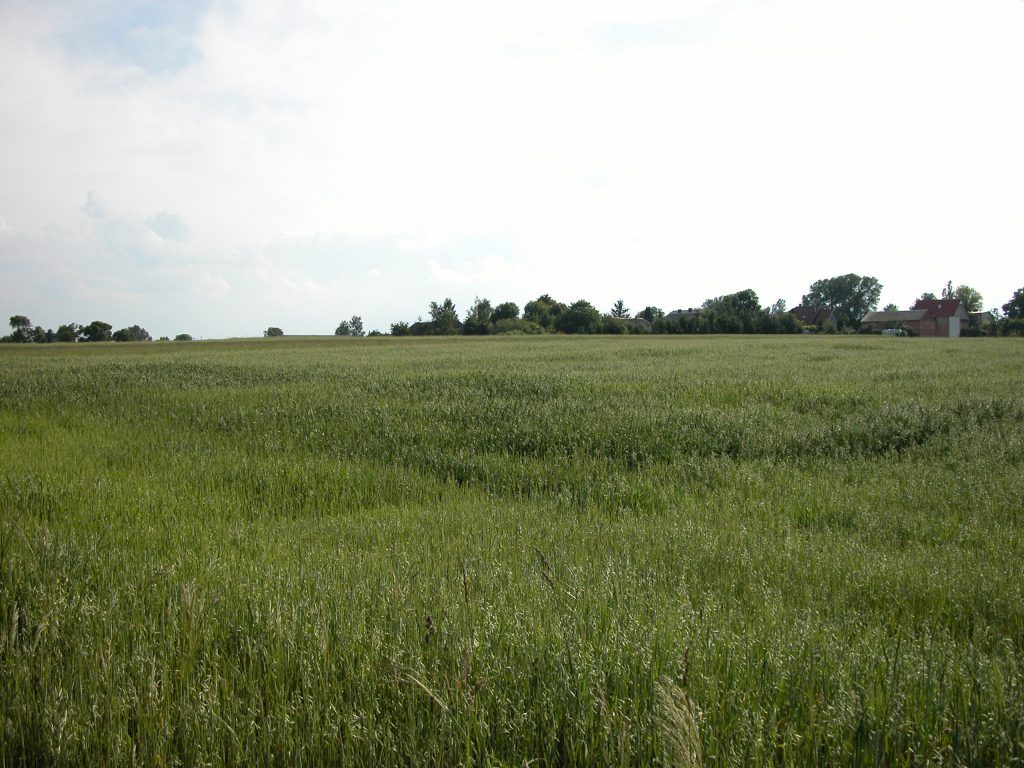 We are surrounded by grassy fields and farmland.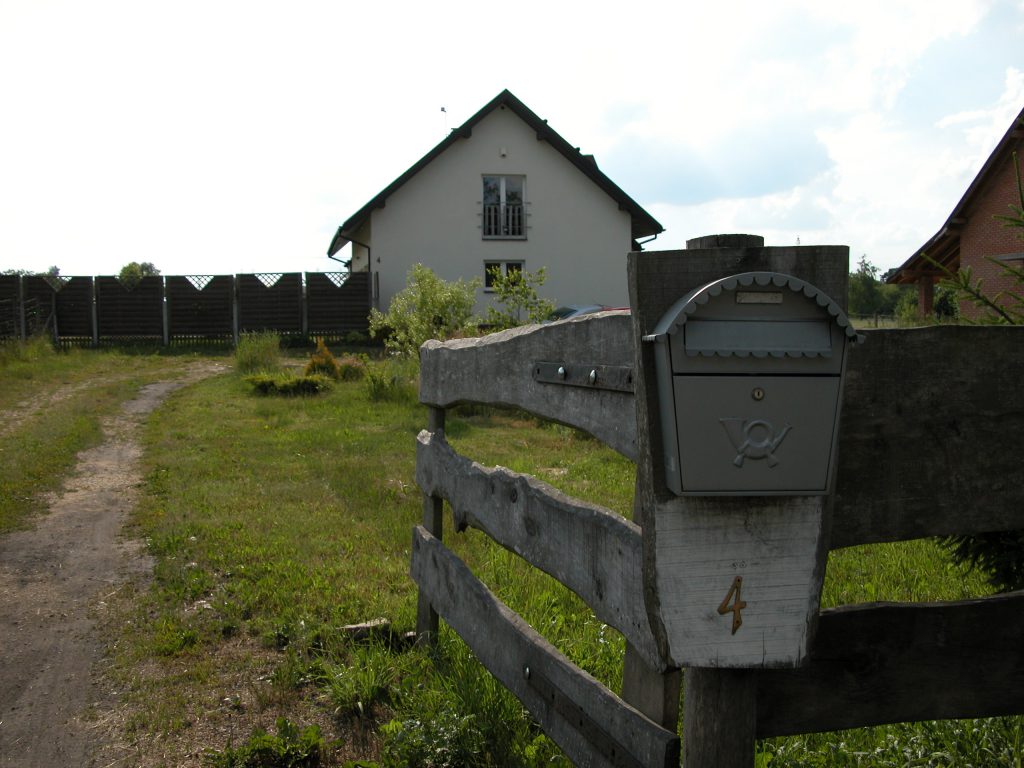 Don't forget to close the gate or the deer will come and eat all your vegetables.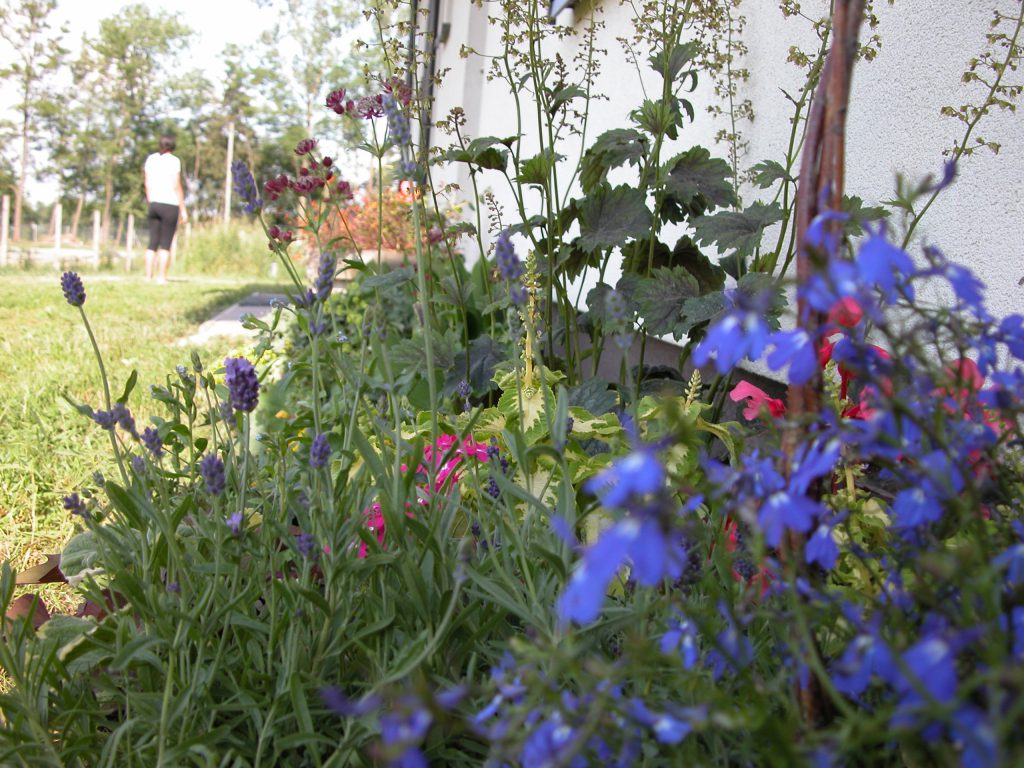 There are always flowers around the house.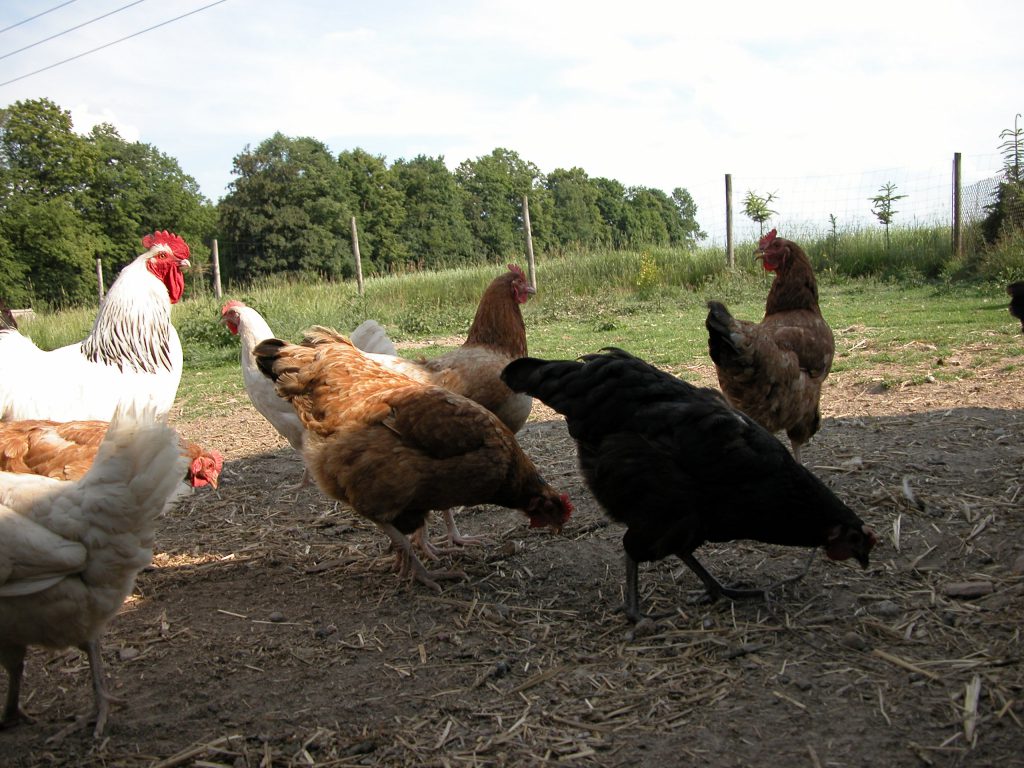 So many chickens, one of the mother chickens just had chicks.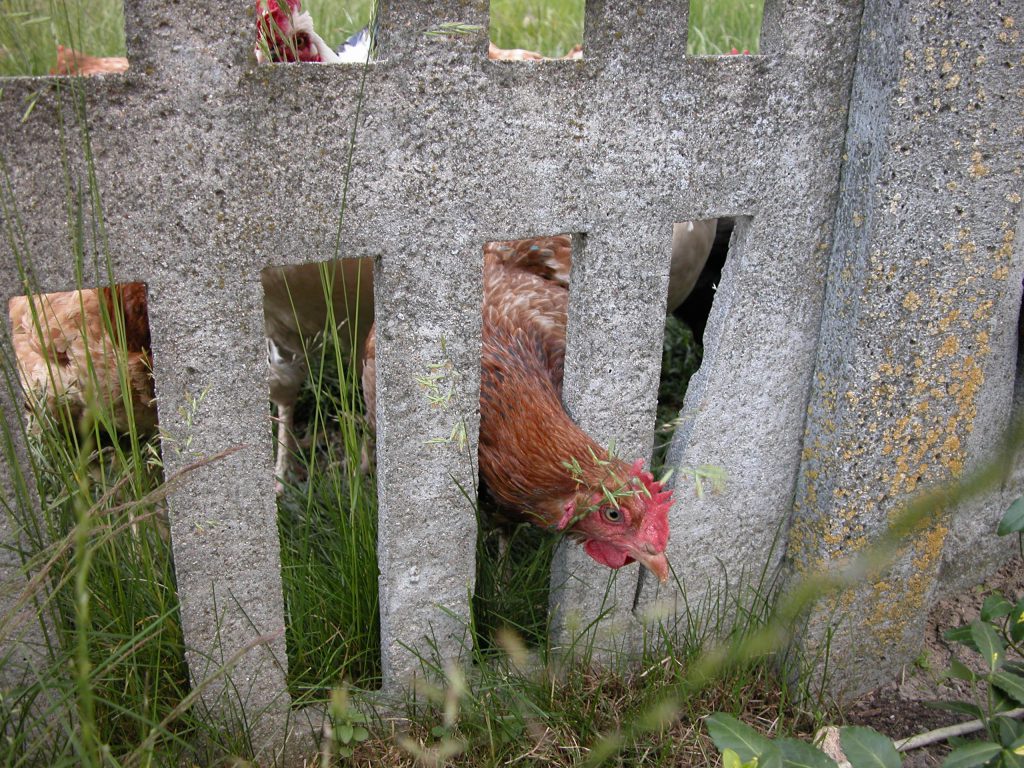 Here's one of the chickens checking out all the noise we were making.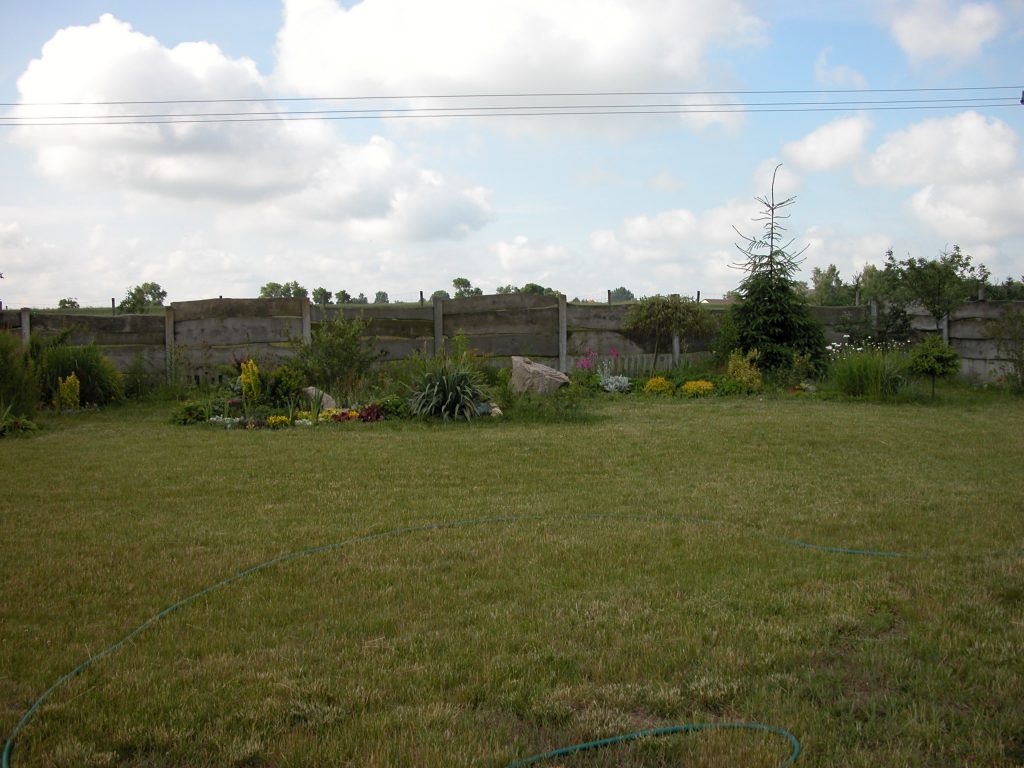 The garden in the backyard has a lot of vegetables, fruits, and herbs.