Rome
Free things to do in Rome
Colosseum
Free to enter on the first Sunday of each month. You will need to arrive very early to get inside as the lines are extremely long at any time of the year.
It was built with 80 arched entrances allowing easy access to between 50,000 and 80,000 spectators to view gladiators, public spectacles, and mock sea battles.
If you go on any other day it will cost €12. The ticket is valid for 2 days and allows entry to the Colosseum, Roman Forum and Palatine Hill.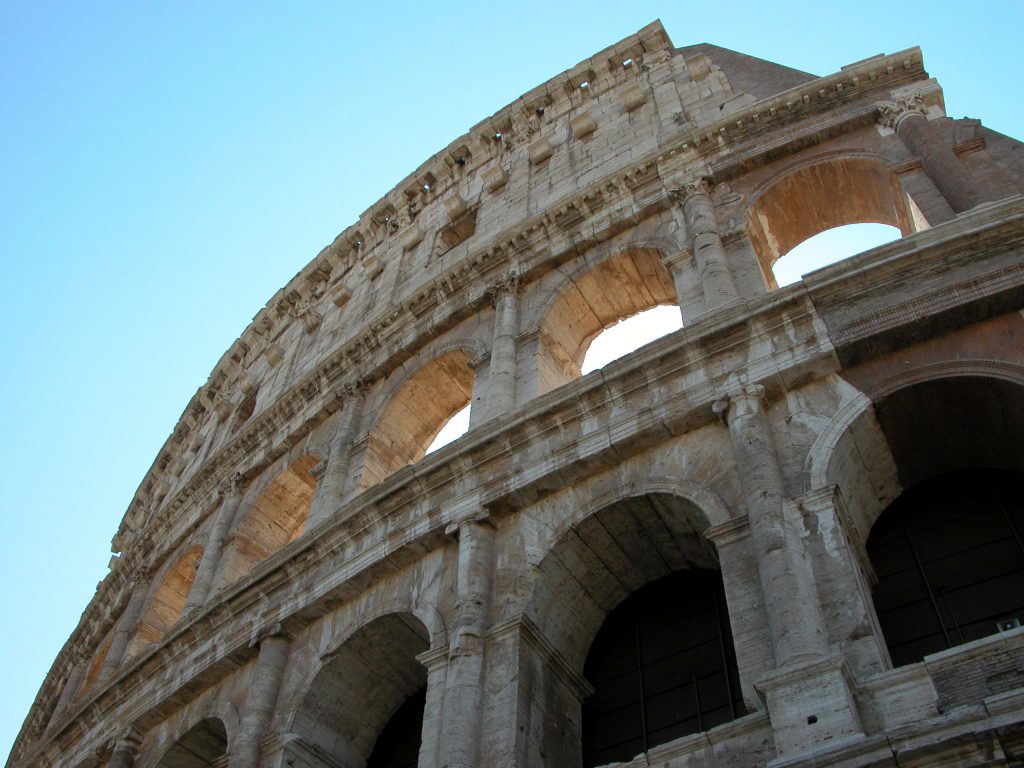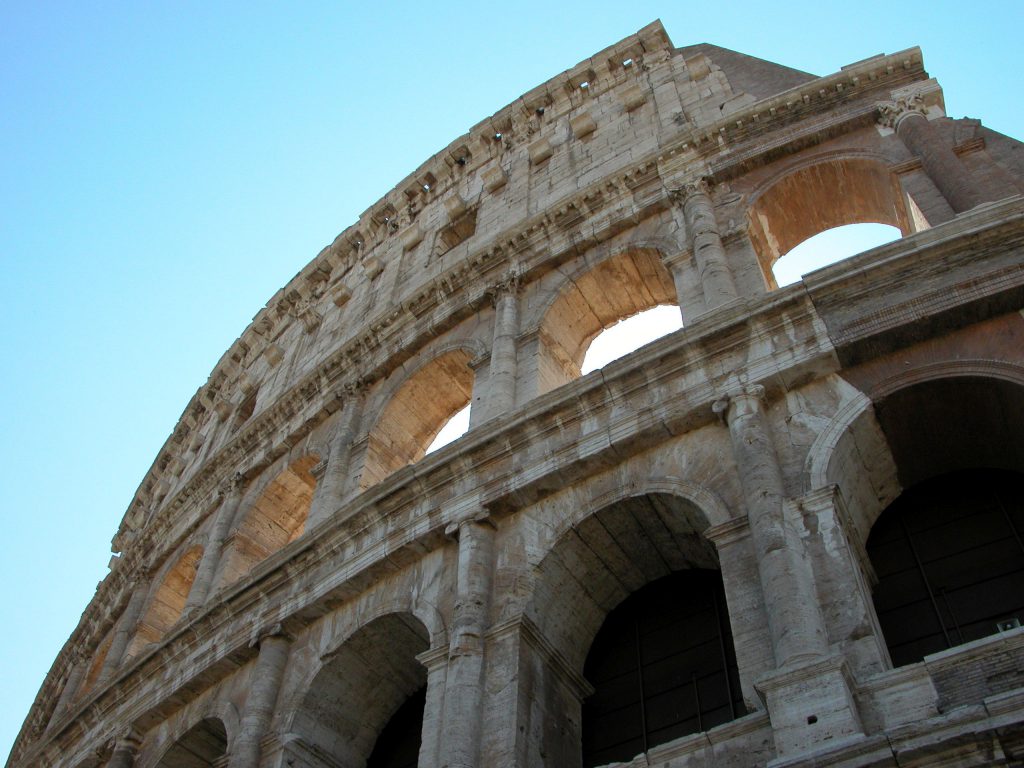 Roman Forum
Across from the Colosseum but we decided not to pay to enter. Turns out you can see a majority of the ruins from the street which is on higher ground.
Since we were rather far, we used the Field Trip app to read up on what buildings and monuments we were looking at.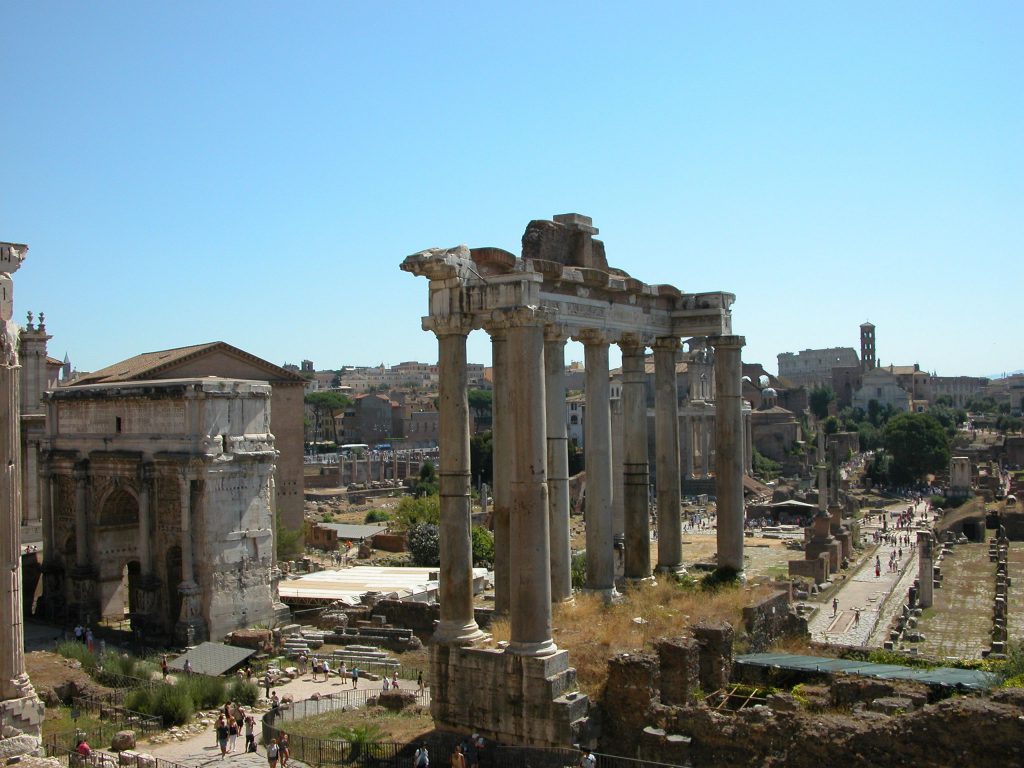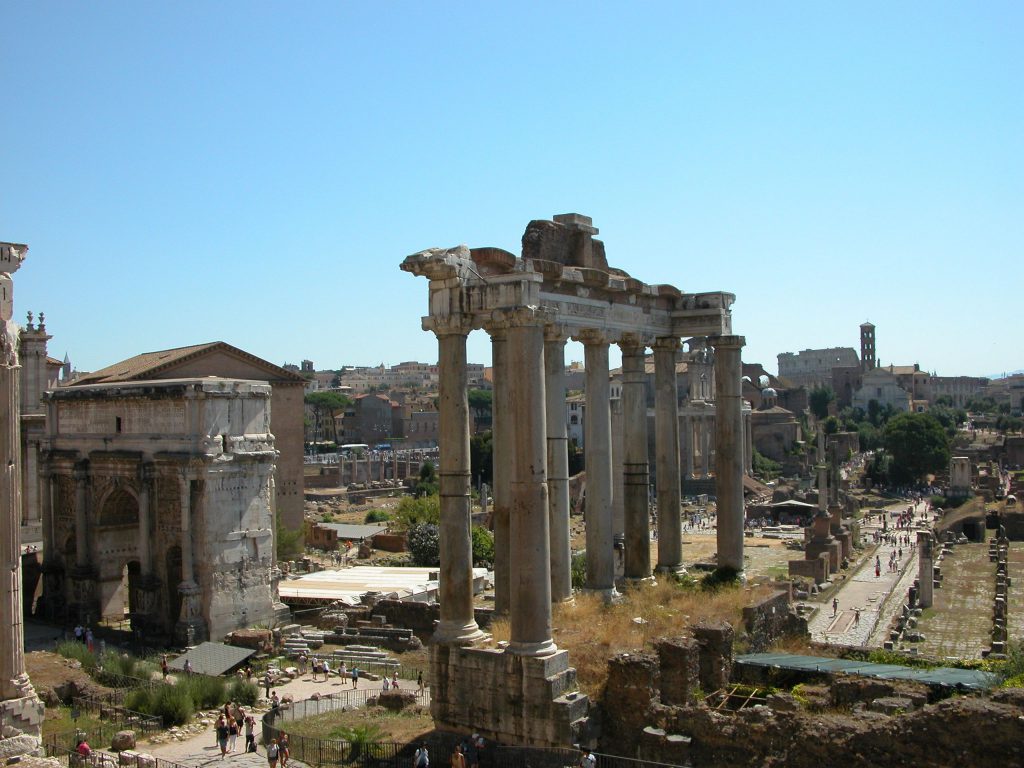 Piazza del Campidoglio
Designed by Michelangelo, this plaza is a piece of art. Make sure to look at the floor! Here you will find the Fontana della dea Roma. Walk between the Palazzo Senatorio and the Capitoline Museum and you will find yourself at a cliff overseeing the Roman Forum ruins mentioned above.
Pantheon
Free to enter daily and contains important tombs such as that of Italian painter and architect Raphael.
Inside you will also find religious art and a large domed space with natural sunlight filling the area.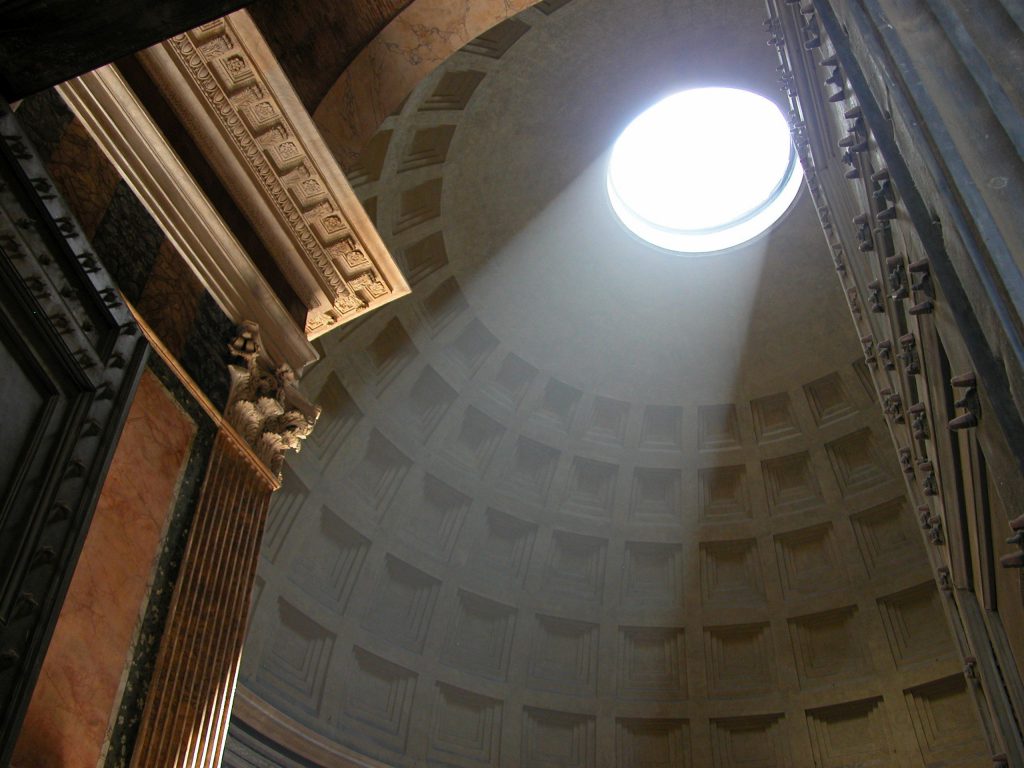 Piazza del Popolo
Large plaza with Rome's oldest obelisk in the center. There was a large screen set up off to the side which was broadcasting the Olympics when we were there.
Hawkers can be found in this plaza so be wary. Do not let anyone put bracelets or anything on you. Do not accept flowers or other "gifts" of any sort. We observed all these being done to tourists who were later asked for money in return.
Villa Borghese
From the Piazza del Popolo, take a short walk to this large park and see the many street performers, or have a picnic on a lawn, or stroll around seeing the many monuments.
Make sure to go to the Temple of Asclepius found in the park on a lake. You can rent canoes to enjoy the scenery from a different angle.
Basilica of Santa Maria in Aracoeli
Free to enter this beautiful building. Do not be turned off by the many steps to get to the entrance, the inside has amazing art on the walls and ceiling and the architecture is lovely. Not overcrowded like many other churches.
St. Peter's Basilica in Vatican City
IMPORTANT: There is a dress code that is enforced. No shorts, miniskirts or sleeveless tops. Dress appropriately so you're not turned away.
There will be many, many "information attendants" in and around the Vatican City that work for tour group agencies that will want to sell you tour packages so you can skip the line. 3 different people from the same company offered us the same 'skip-the-line' + tour package for 3 different prices so don't go for the first offer!
We only planned on seeing the Basilica, not the Vatican Museum, so we just followed the signs leading toward security before entering the building. The security line is really a crowd of people so you will need to be a bit assertive to not get pushed around. We entered from the North side of St. Peter's square.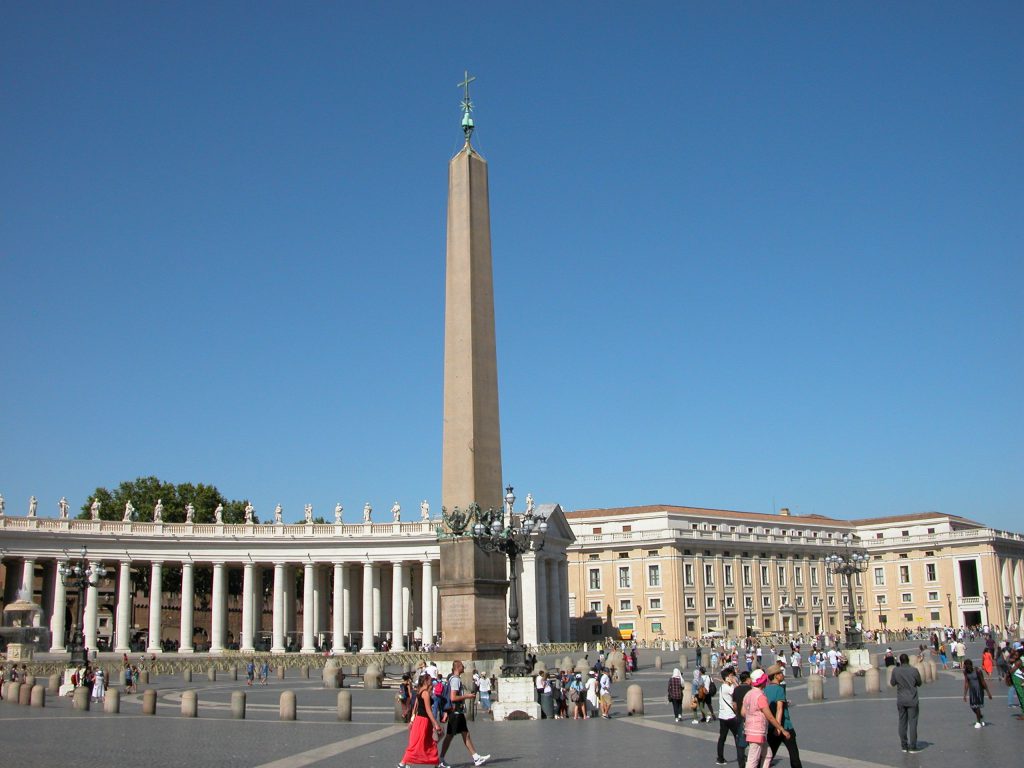 See the Pope
Arrive to St. Peter's Square before noon on Sundays to see the Pope appear from a window to pray and bless the crowd.
You can also attend the Wednesday General Audience in the same location but you will need to attain tickets which are free. You can ask a Swiss Guard on duty just after you pass security for St. Peter's Basilica on the Tuesday (3pm-7pm) before you plan on attending or on the day of mass from 7am-10am. See here for the exact location.
Small Fee
Castel Sant'Angelo
Also known as Mausoleum of Hadrian is €10 for general admittance. It hosts a collection of paintings, sculptures, military memorabilia and medieval firearms for viewing.
Fun fact: There is a secret passageway from the Vatican to this fortress which Popes used for protection.
Vatican Museum
The Sistine Chapel is part of the Vatican Museum and is not accessed through St. Peter's square. Follow the wall surrounding the city North until you arrive at the museum entrance.
If you plan on visiting the museum I highly advise you buy your tickets online so you can skip the lines. You can even add an audio guide to your reservation. Regular fare is €16 per person.
Follow the same dress code from St. Peter's Basilica so you can enter without any issues.
Food
Pane e Salame is great for lunch! They offer sandwiches and paninis ranging from €4-6. Drinks are self serve if you grab them from the cooler display. Arrive just before lunch time as it gets busy and isn't very large. We went to the location on Via di Santa Maria.
We bought groceries from PIM Supermarket to prepare meals at our Airbnb location. Pasta + sauce, sliced bread + meat + cheese, baguette + hummus, varying fruits. These are some of the combos we use for meals or snacks.
Leaving tips is not the norm in Italy. Instead, restaurants charge a coperto which is something like a dine-in charge or a tip. It can range from €1-2 per person and is usually noted on the menu. Some restaurants advertise "no coperto" to try to get more customers.
In my opinion, portion sizes are smaller than in the states. I never realized how large portions sizes were in the states since it was the norm for me.
Tap water for drinking is not popular in restaurants. If you ask for water they will ask if you want still or sparkling which are both going to be bottled and will cost €.
Transportation
The first time we took the city bus we bought tickets and validated them upon entering the bus (just how we read online). After many bus trips, we noticed that no locals were validating their tickets (if they even had a ticket). None, zero, no one. It was only the tourists that would do this. The bus drivers didn't seem to care as I am sure they noticed the lack of 'beeps' from the validation machine after a crowd of people boarded the bus. So if you are courageous enough, you can do as the locals do, but at your own risk! We are not liable if one of the rare ticket inspectors finds you and fines you.
We also took the metro when we were traveling long distance with nothing to see in between. One ticket costs €1.50 and is valid for one metro ride or 100 minutes on all buses allowing transfers. There are other options for unlimited bus, metro, and train travel for 24hrs, 48hrs, 72hrs, or one week ranging from €7-24.
We used Captian Train app to search and book tickets from city to city in Italy. We were planning as we went so we didn't plan very far in advance. If possible, I would recommend booking your long distance train tickets well in advance, at least 3 months, to get the cheapest rate with Trenitalia.
Tip #1: Buy groceries for breakfast, snacks and dinner. It is cheapest to eat out during lunch time for the lunch specials. Plan on eating lunch just before noon when the lunch rush comes in.
Tip #2: Use the Field Trips app to help act as a guide as you check out old monuments that may not have any signage.
Naples
Free things to do in Naples
Castel Sant' Elmo
This castle is situated at the top of a hill. You can view all of Naples from this area and even Mount Vesuvius in the distance. You do not have to enter the castle to see the view from a nearby observation area.
There is a charge to enter the actual castle on most days and there are a few ticket options:

€10 for Museo Nazionale di Capodimonte, Certosa e Museo di San Martino, Castel Sant'Elmo, Villa Pignatelli, valid for 2 days for once entrance each site
€5 from Wednesday-Monday, €2.50 on Tuesday but limited access only to the Piazza d'Armi and Spalti

Free

on the first Sunday of the month and every day for those under 18.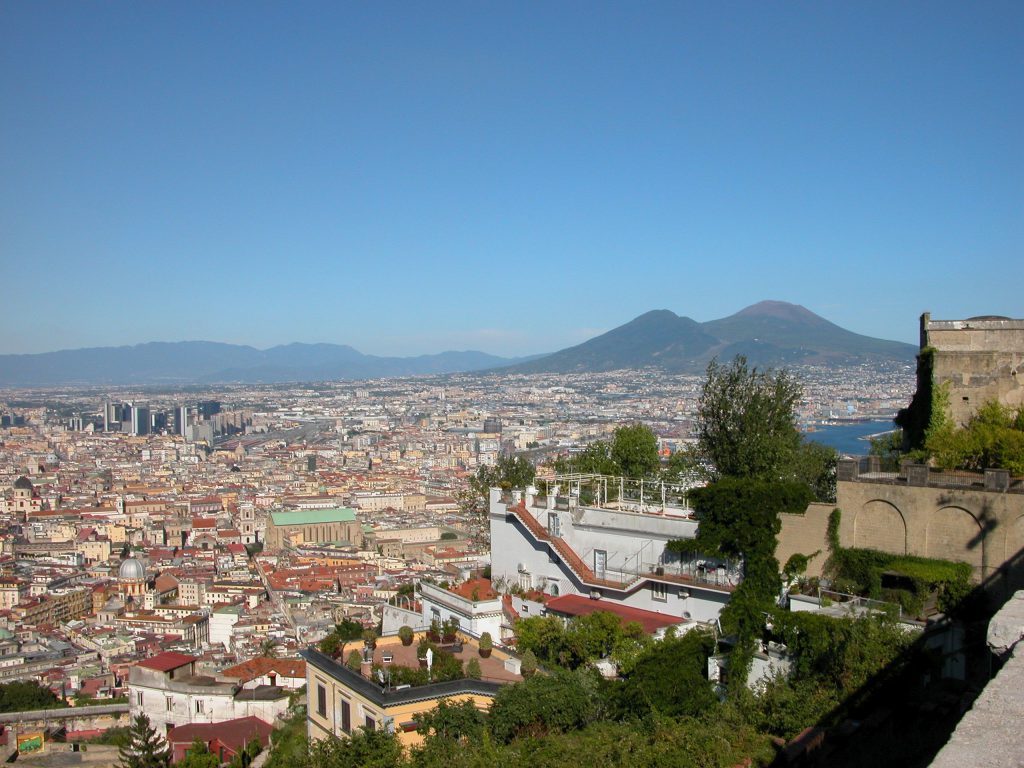 Duomo di Napoli
The main church of Naples is also known as Cattedrale di San Gennaro. Make sure to visit the San Gennaro Chapel featuring Baroque frescoes and others artworks. Photography is allowed at this church which is full of history.
Small Fee
Herculaneum (Ercolano)
This smaller city that is usually overshadowed by Pompeii was also devastated by Mount Vesuvius. This took us about 3 hours to walk around on our own. We did not spot an english map/guide in the office so we had to google a lot of the information as we walked through. Few areas had signage describing what we were looking at in English. They do offer audio guides and tour guides for a cost.
Ticket costs €22 for 5 areas (Pompeii, Herculaneum, Oplontis, Stabiae, Boscoreale) and is valid for 3 days. If you plan on visiting at least 2 sites from the list then buy this option instead of the individual tickets.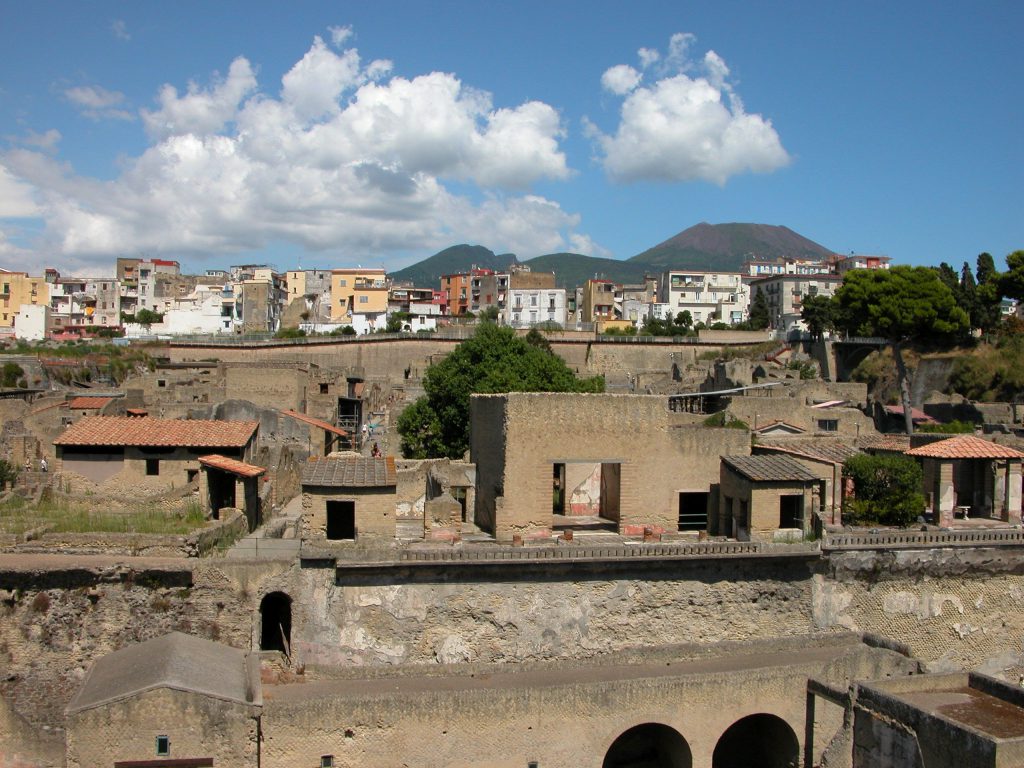 Pompeii
Pompeii was so much larger than I could have ever imagined. We stayed for 4 hours but still were only able to see maybe a fourth of the ancient city. If there are particular areas you want to see make sure to go to those first as you might run out of time.
Make sure to grab a A Guide to the Pompeii Excavations booklet for free from the front office that has the map along with detailed information for each room and area in the city. It is offered in many languages.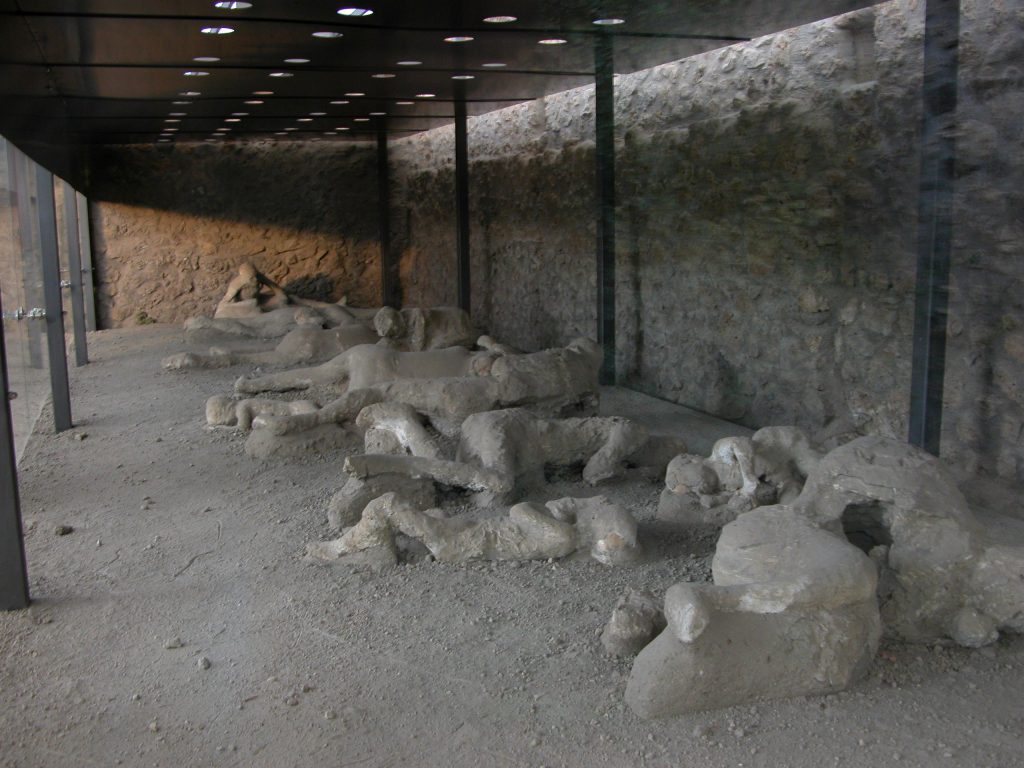 Food
Pizzeria Luna Caprese for lunch on the way out of Herculaneum. Order one pizza per person. If you have a Le Routard Travel Guide and show it to them, they will give you free aperitivos, aka a digestive. This location does charge €1 per person for coperto.
Tandem restaurant had high reviews on Google maps and our airbnb host recommended it as well. We ordered the Gnocchi with ragu (€8) and Rigatoni with ragu (€6). They also charge a coperto, I believe it was €1 per person. This restaurant is known for their ragu sauce.
Pizzeria Concettina ai Tre Santi is popular for a reason. We arrived around 7:30pm and immediately after a crowd formed outside. The restaurant gets busy and the waiters do seem to be rushing a bit to try to get customers in and out but don't worry about it and enjoy your pizza. Do not order the dessert. When in a pizzeria, only order the pizza. This is one of those places where you each order your own pizza. Bring cash just in case because their machine wasn't accepting our Visa credit card that evening.
Transportation
If you take a train to Naples then you will most likely arrive at Napoli Centrale station. If you are on a schedule, give yourself enough time to change trains as they may be on opposite sides of the station and on different levels.
The best way to get from Naples to Herculaneum is to take the Circumvesuviana train from Napoli Centrale to Ercolano Scavi. Buy a ticket at a manned booth and tell them you are going to Ercolano (Italian for Herculaneum) and they will charge you the correct amount. They charge by zone so you need to know what zone you are going to if you buy at a machine. From Ercolano Scavi station it is a 10 minute walk to the ancient city, no need to pay to take a shuttle.
From Herculaneum you can take a train to Pompeii. Go back to the same station you arrived at and ask for tickets to Pompeii.
Tip #3: At Napoli Centrale station, the bathrooms in the busier areas are €1 but if you walk a bit further toward M1 line you will find bathrooms for €.20 on the left.
Tip #4: Bring a hat, water, and wear sunscreen when visiting both ancient cities as there are few places to hide from the sun.
Tip #5: The Circumvesuviana trains are on different set of platforms within the Napoli Centrale Station with their own ticket barriers. Follow the signs for Circumvesuviana or ask an employee.
Tip #6: Only get pizza at pizzerias. Even if they offer desserts or salads, do not order them. Pizzerias specialize in pizzas and are really only good at making pizzas. Thank you Sylvia (our Milan airbnb host) for warning us. We didn't listen to her advice once and regretting it.
Venice
Free things to do in Venice
Saint Mark's Square
The largest and the principle square (plaza) in Venice. From here you can admire the Basilica of San Marco, San Marco Campanile (bell tower), and Doge's Palace, all while being a few feet away from the water. Remember not to feed the pigeons!
Columns of Saint Mark and Saint Theodore
Between Saint Mark's Square and the water you will be able to marvel at the two columns which are artworks on their own. Interestingly, there was originally a third column but it was lost at sea while being unloaded off the ship.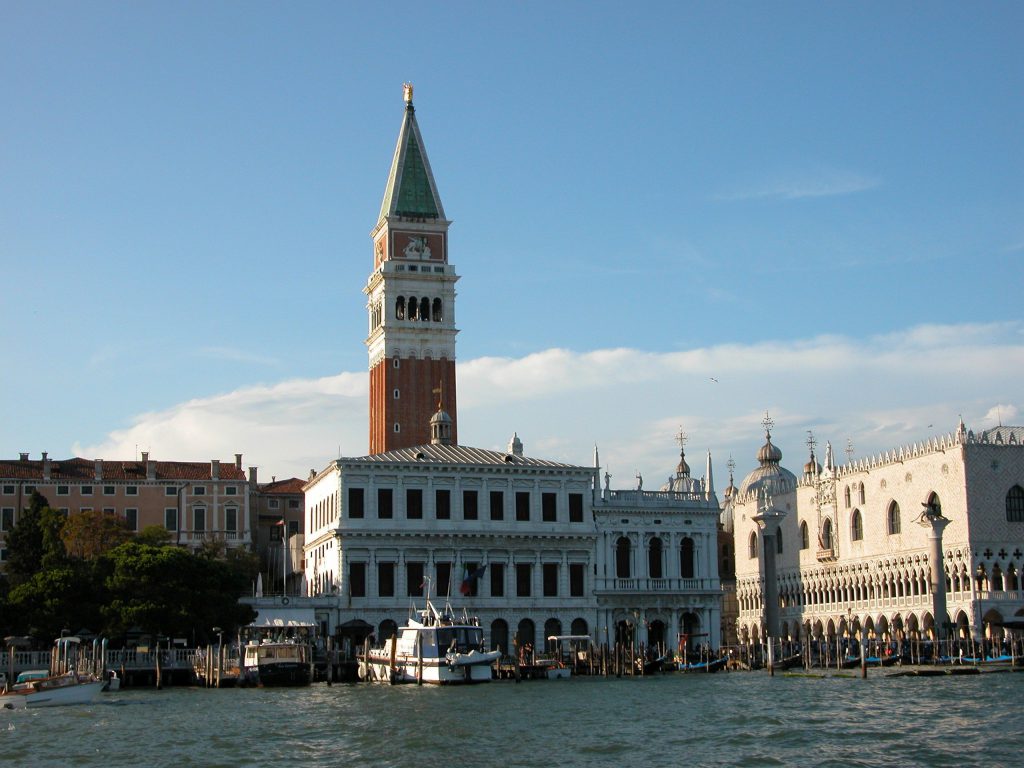 Bridges
Yes, I said bridges. Very general because Venice is the city of bridges with over 400 of them spread across the 117 islands.
Make a note to see: Bridge of Sighs, Rialto Bridge, Ponte dell'Accademia, Ponte degli Scalzi, Ponte della Costituzione, and Ponte dei Pugni.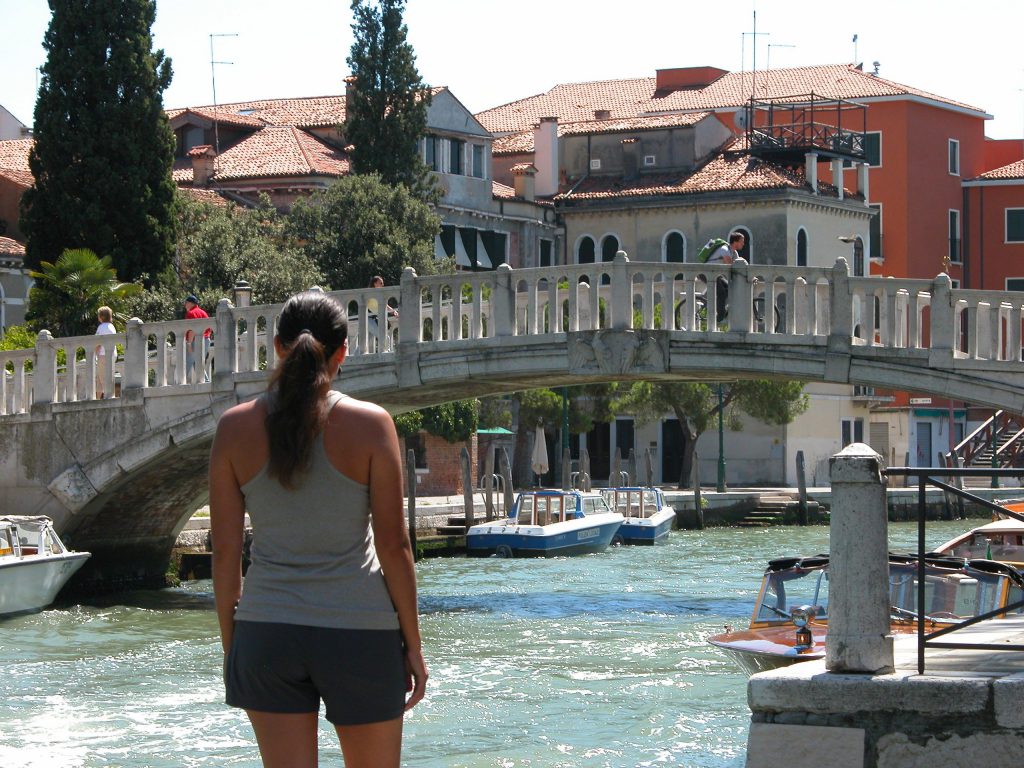 Explore the city on foot
Since driving around Venice is nearly impossible, the best way to get around is on foot. You can wander aimlessly and let your curiosity lead the way or you can follow signs that are posted on main routes to an attraction. Make sure to go down the narrow alleys and peep into the many storefronts that sell handmade items such as Venetian masks.
Small Fee
Bus Boat tour
We skipped the famous gondala ride, which can cost €80-100, and opted to take the boat bus (Vaporetto) around the islands for €7.50 per person.
We took the #1 from Ferrovia to Lido (D) and then #5.1 from Lido (A) back to Ferrovia. You might have to rush from port D to port A so you can scan in before the time on the ticket expires. Remember to scan in at the green turnstile, since pink is for for those with priority passes.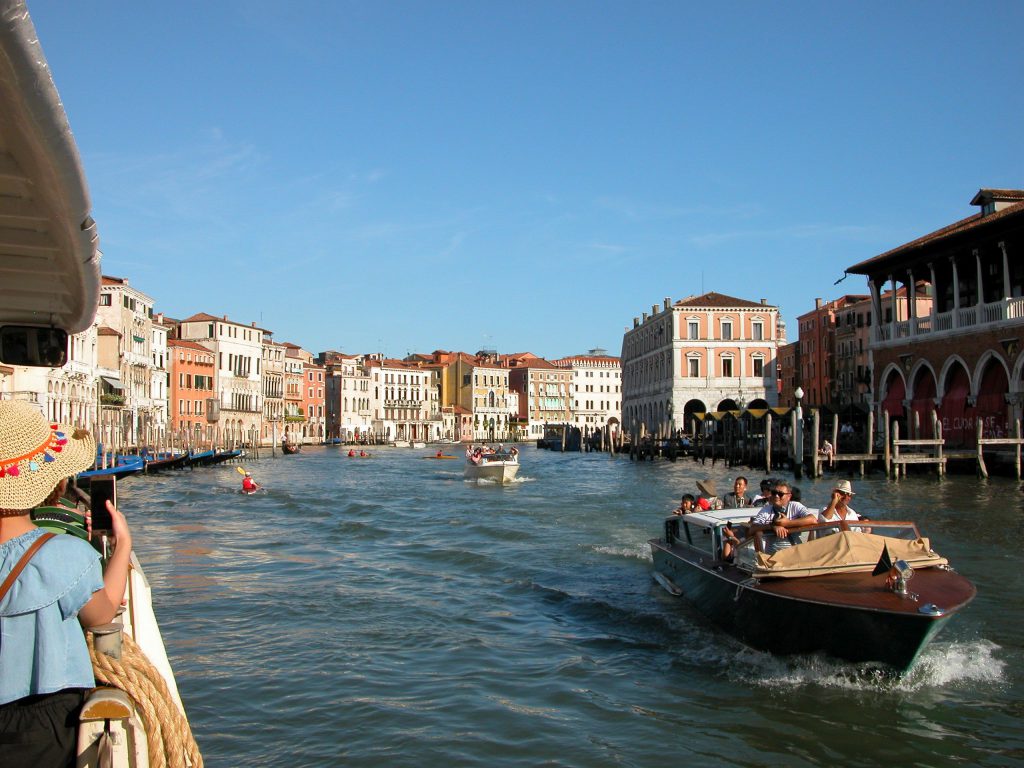 Food
As soon as you arrive to the Santa Lucia train station there is a Co-Op market across the river. Go here to buy your lunch and snacks for the day.
Restaurants in Venice were more expensive than other Italian cities. Since you have less options then it is more difficult to find a good deal. We stuck with grocery store meals prepped beforehand and cooked at our airbnb whenever possible.
Creme alla Veneziana is a delicious custard-flan-like dessert. We found some at the Co-Op and I became addicted. Approach with caution if you have a sweet tooth.
Transportation
We stayed on the mainland instead of the island as it was much cheaper for accommodations. Train tickets from Santa Lucia – Mestre were €1.25 each way. Do not try to cheat the system by sneaking onto the train as there are Ticket Inspectors on board.
We departed Italy from Marco Polo Airport and arrived there by taking a direct bus. Use a mapping app to find out which public buses run from your location to the airport.
Tip #7: Do not plan on renting a car for Venice since it has more rivers than roads. It is easier and more pleasant to walk through this city. Do make sure to use one of the map apps we suggested on our Travel Apps post since it is easy to get disoriented if you go through the narrow alleys (as you should).
Tip #8: Carry a small daypack to haul around your water bottle and your store bought food.
Milan
Food
We didn't spend much time in Milan but we did get a chance to eat at two restaurants that were highly rated on Google maps.
Blu Marina
This restaurant was packed when we arrived and therefore decided to order it for take away (aka a emporter). They specialize in pizza and seafood but we went for the pizza. Each pizza was about €5 so we imagined it was going to be individual portions but we were surprised when we were handed two giant boxes of pizzas, about a large or 16 inch. You can watch the pizza maker make the pizzas using a wood fire brick oven from cashier area. Delicious and good value for your money!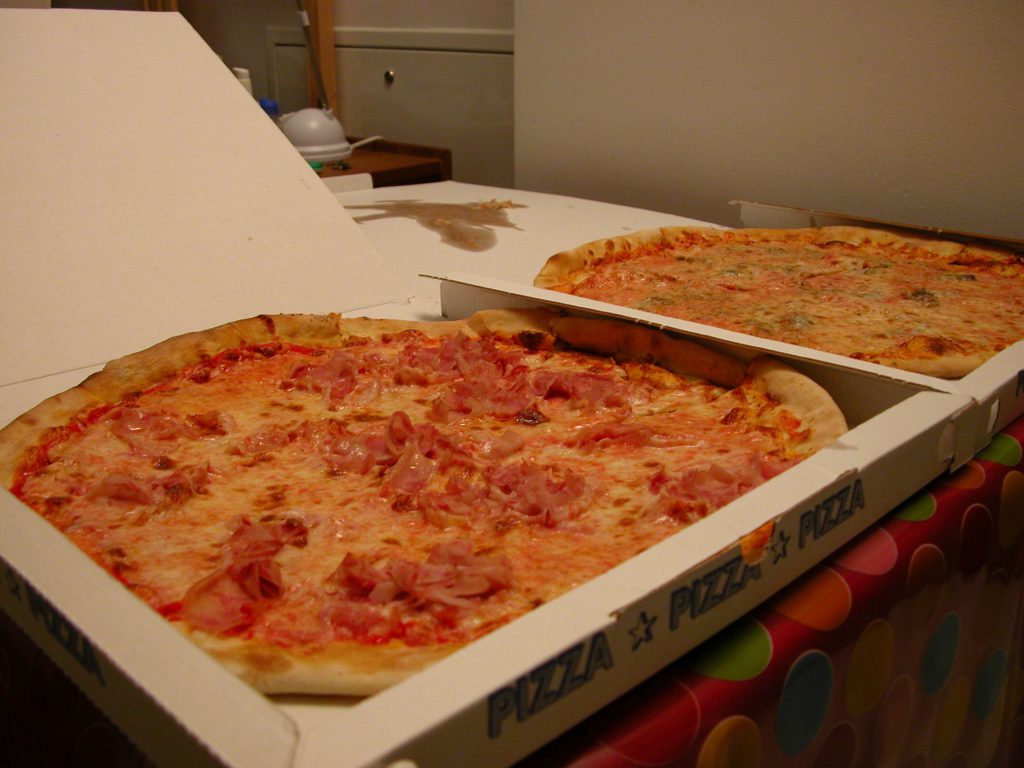 Becco Fino
This family run restaurant was near our Airbnb and we decided to go for lunch. They offer a lunch set with many options depending on how hungry you are. Focaccia is served as an appetizer and your lunch set dishes come out as they are prepared. I would recommend that if 2 or more or coming here to order different items and share with each other. Considering the number of dishes we received the price was decent.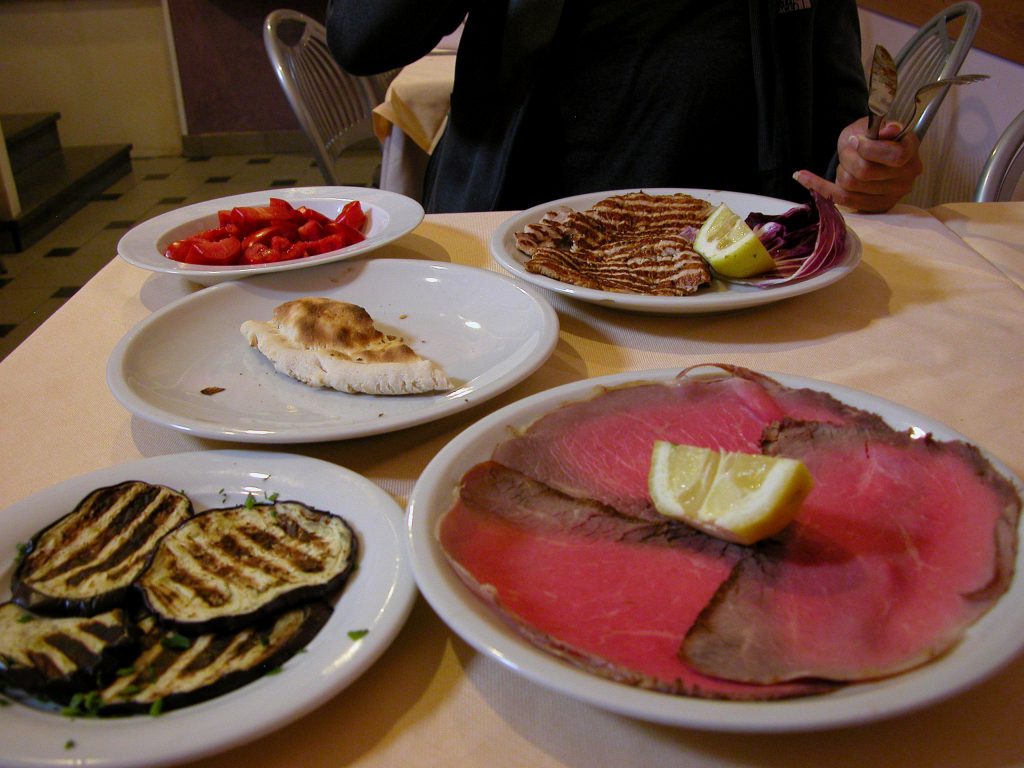 Have you been to Italy? Comment below with your favorite part, experience, or destination.
[google_maps id="1754″]