We all dream about far away mythical lands that we hope to one day visit. Whether it's the landscapes of Middle Earth or the forests in fairy tales, not all the places we dream about are real. But don't give up hope! We've compiled a list of places that looks like they jumped straight out of fairy tales and into reality. These are places from all around the world, so who knows, maybe you'll find your fairy tale right in your backyard.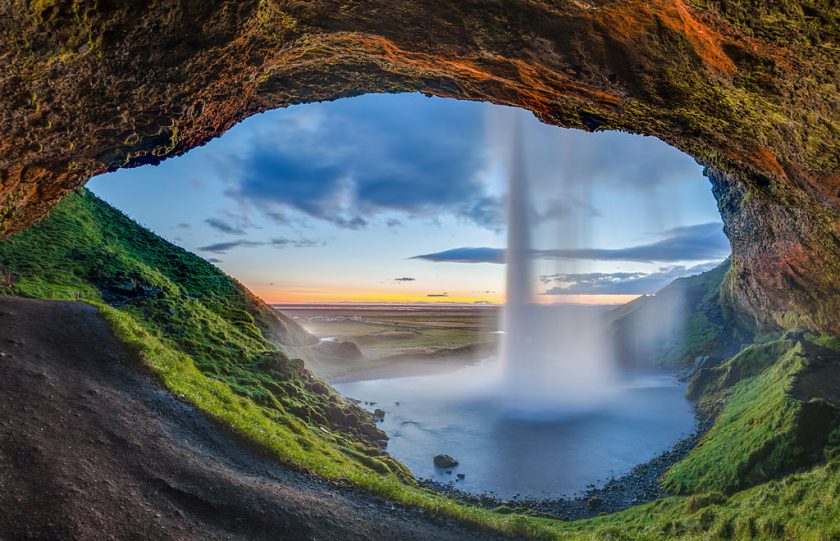 Seljalandsfoss, Iceland
Located in the South region of Iceland, this is one of the best-known waterfalls. The best view is from the cave behind it (like the shot above) so get ready to make that hike. Catch this 65-meter waterfall on a sunny day to try to catch a rainbow among the mist.
---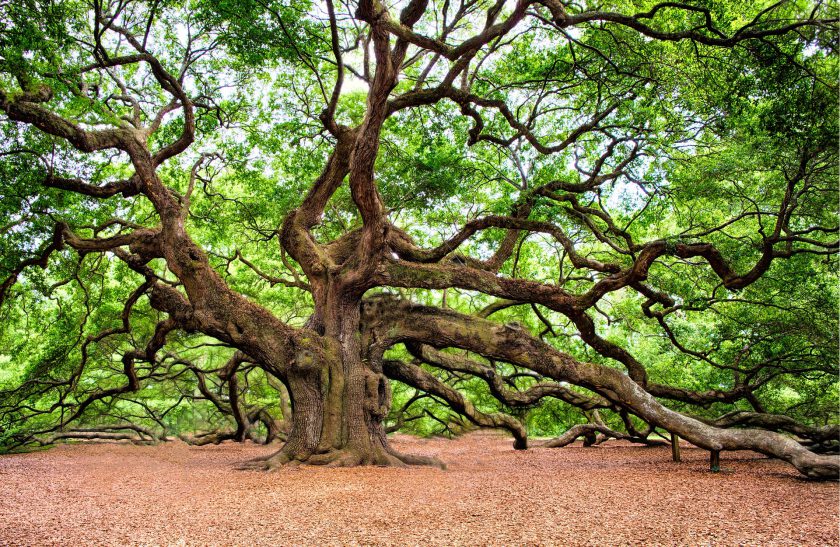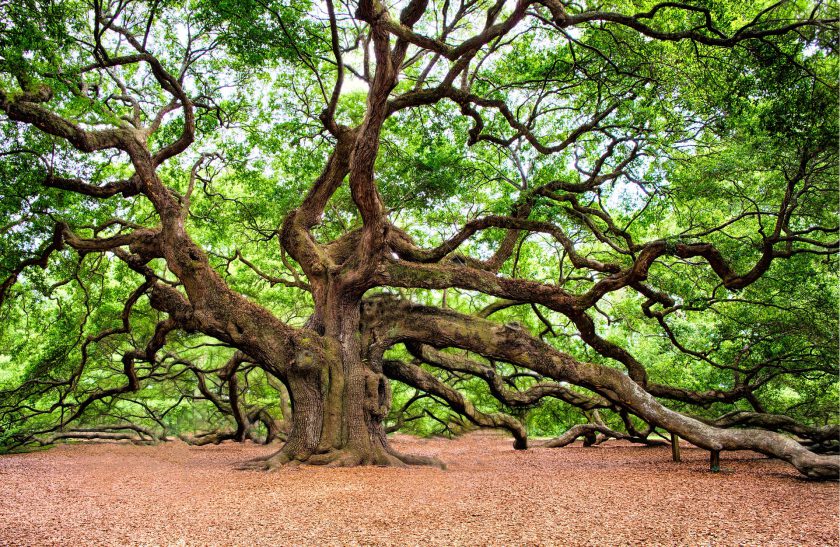 Angel Oak, South Carolina
Angel Oak is estimated to be 500 years old. It stands 66.5 ft (20 m) tall, measures 28 ft (8.5 m) in circumference, and produces shade that covers 17,200 square feet (1,600 m2). Its longest branch distance is 187 ft. in length. Angel Oak Park is free and should be visited by anyone in the area.
---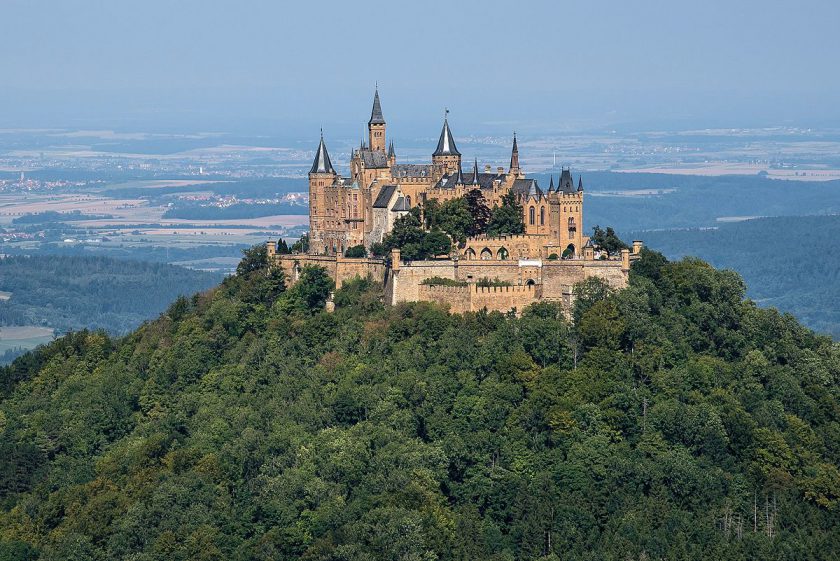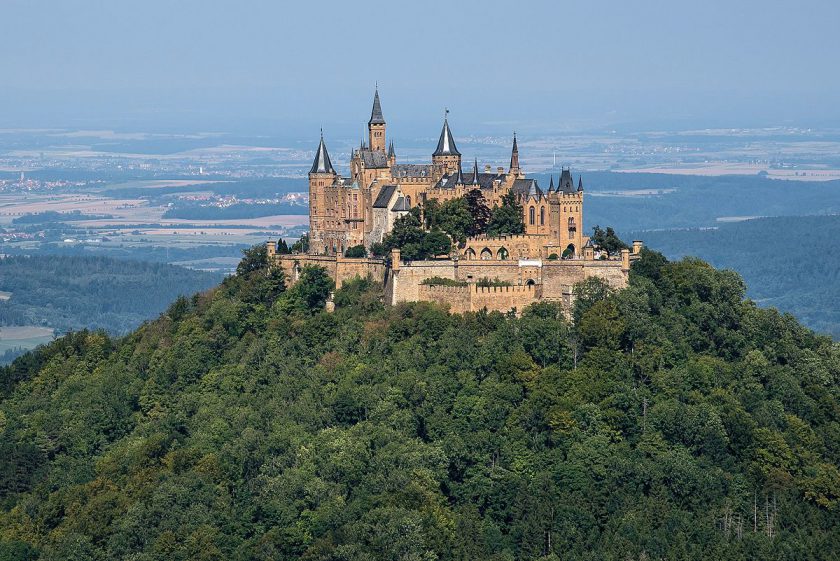 Hohenzollern Castle, Germany
A popular tourist destination, Hohenzollern castle has over 300,000 visitors per year, making it one of the most visited castles in Germany. Admission fees vary depending on if you want to see the castle rooms, starting at €7 for adults. With the purchase of your ticket, you make a contribution to the preservation of the Castle.
---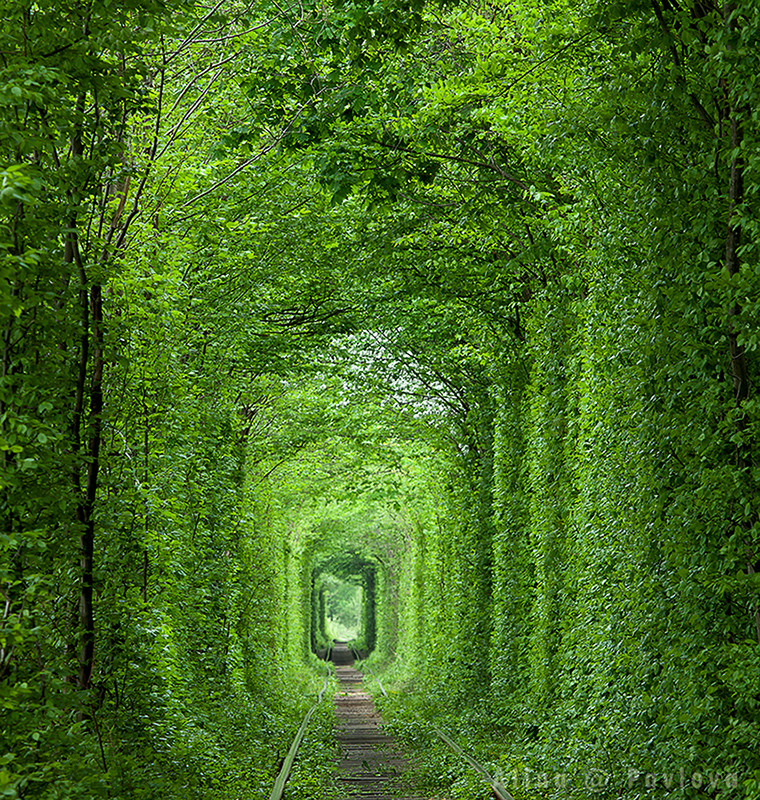 Tunnel of Love, Ukraine
The Tunnel of Love is a section of industrial railway's surrounded by green arches and is three to five kilometers in length. It is known for being a favorite place for couples to take walks. It's walking distance from the Klevan Railay Station.
---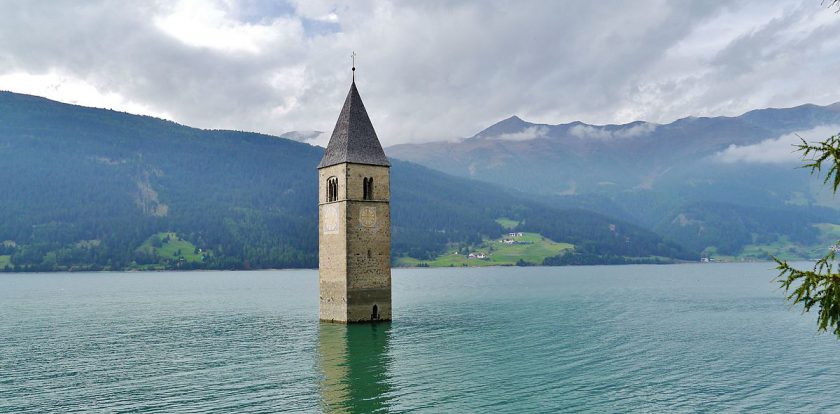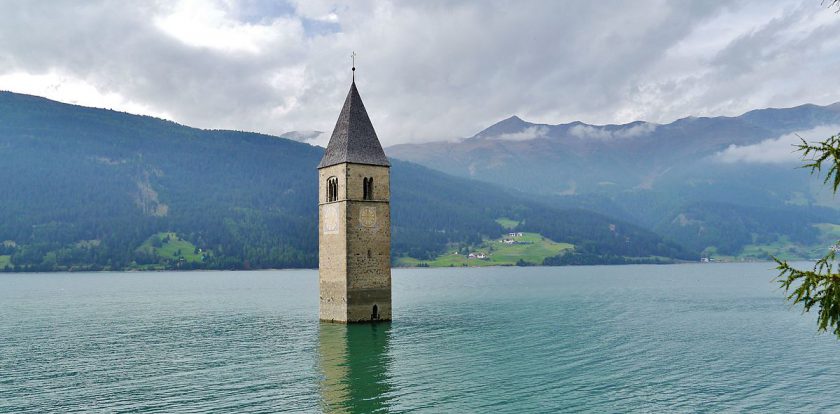 Lake Reschen, Italy
The steeple of a submerged 14th-century church can be reached by foot when the water freezes over in the winter. In order to unify two natural lakes, a dam was built in 1950. The dam also provides energy for nearby villages.
---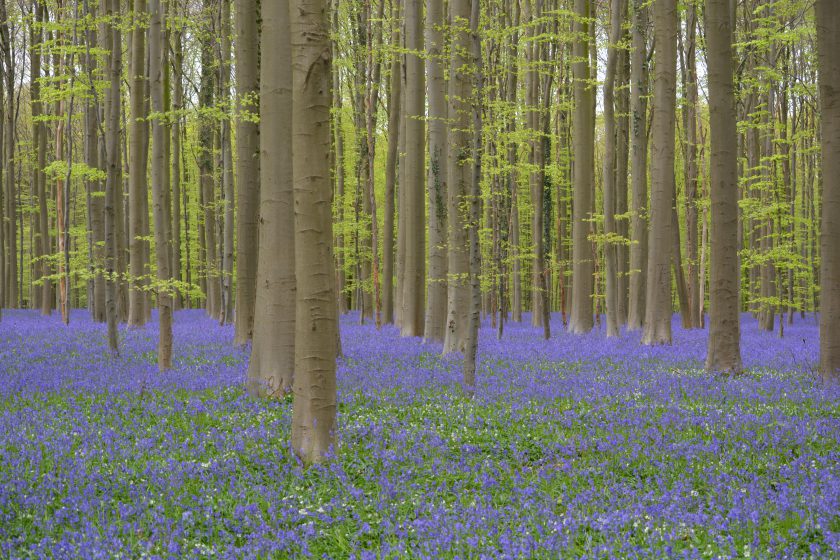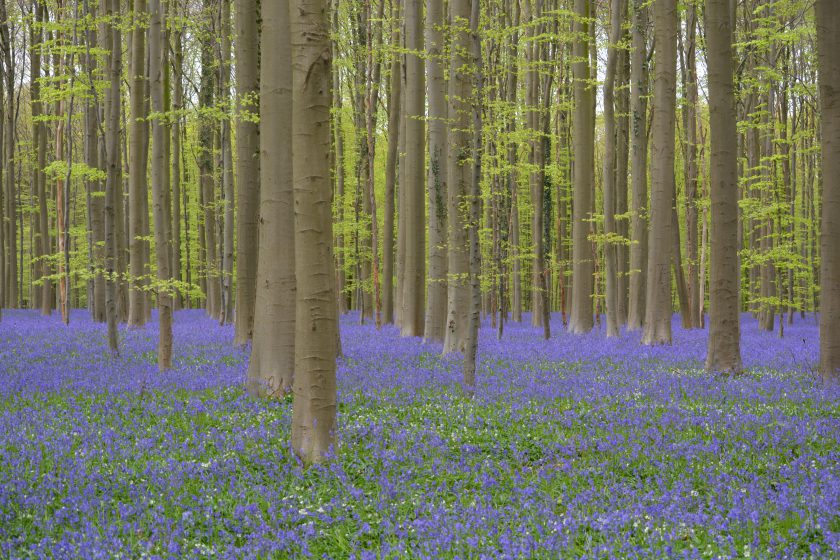 Hallerbos Forest, Belgium
Thousands of bluebells cover the forest floor while beech trees reach for the skies. The best time to visit the forest is between the end of March and beginning of April. Amazingly, this forest is free to enter and even has free walking tours.
---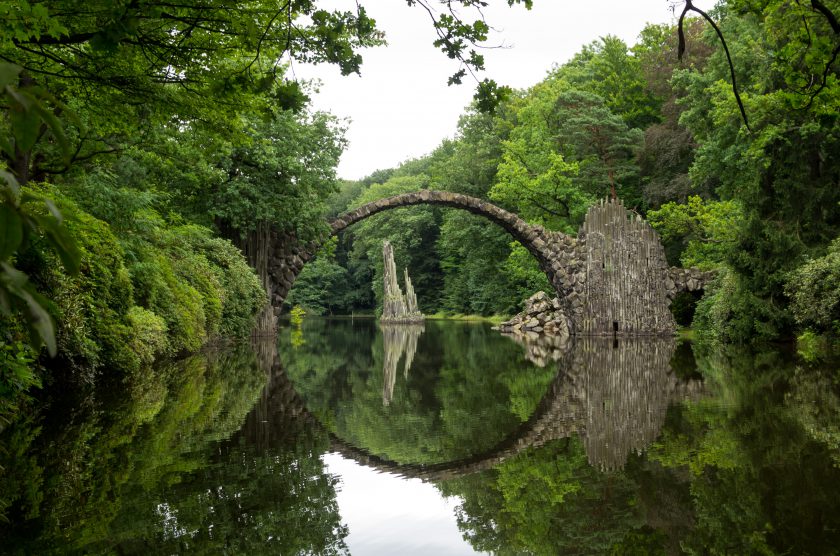 Rakotz Bridge, Germany
The Rakotzbrücke (also called the Devil's Bridge) is a short walk from the free car parking area. The main parking area near the Rakotz Bridge is conveniently located in the village of Kromlau. The park has no entry fee and can be accessed anytime. The bridge was specially built to create a circle when it is reflected in the waters beneath it.
---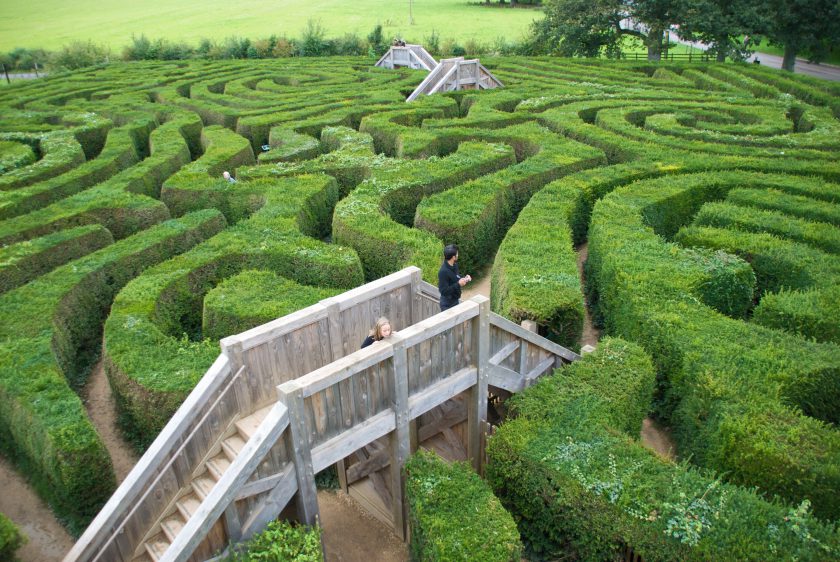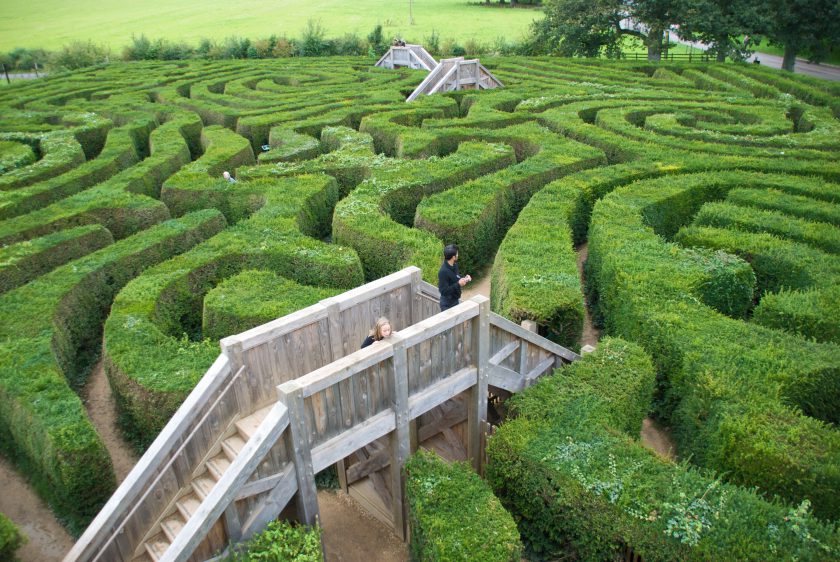 Longleat Hedge Maze, England
Made up of 16,000 English yew trees – this is the largest maze in Britain. Depending on your maze skills, trying to find your way to the central observation tower and then your way out can take anywhere between 20-90 minutes depending on your skills.
---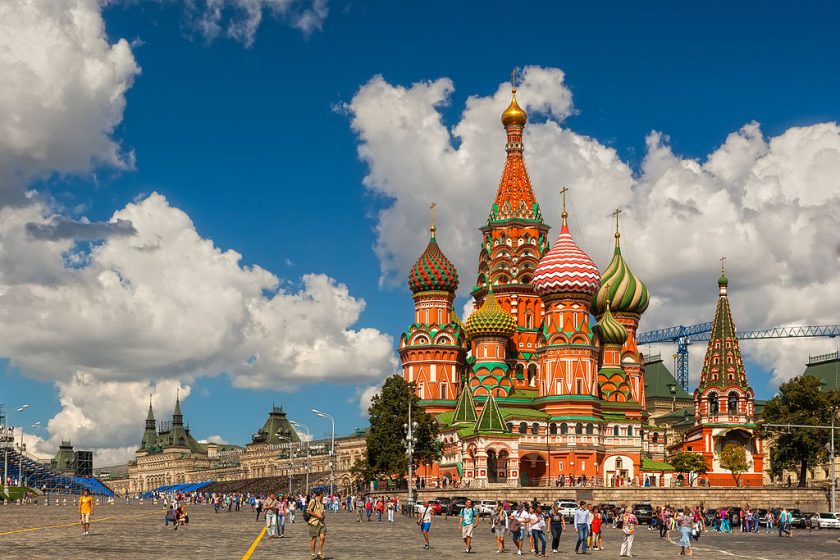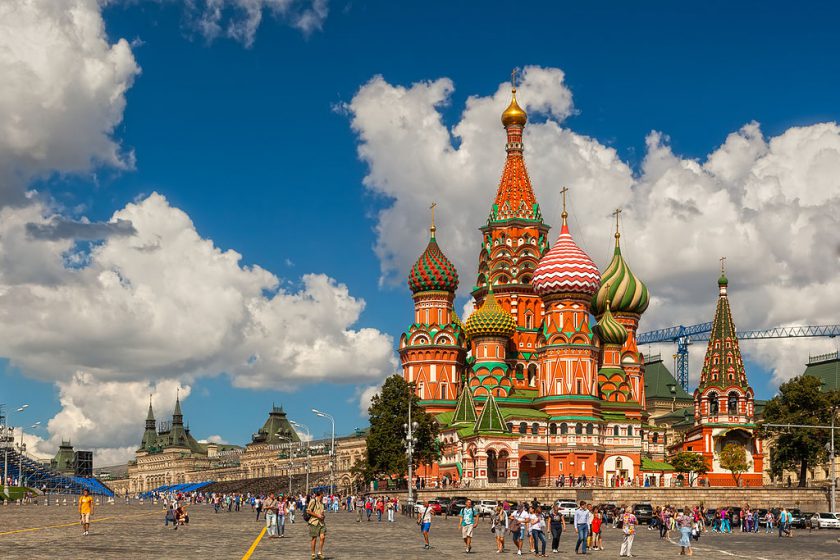 St. Basil's Cathedral, Russia
Located in Moscow, this building was originally a church but is now a museum. The colorful and unique exterior make it look like something from a children's book. You can enter the cathedral/museum for less than $5 but many people say the exterior is the best part.
---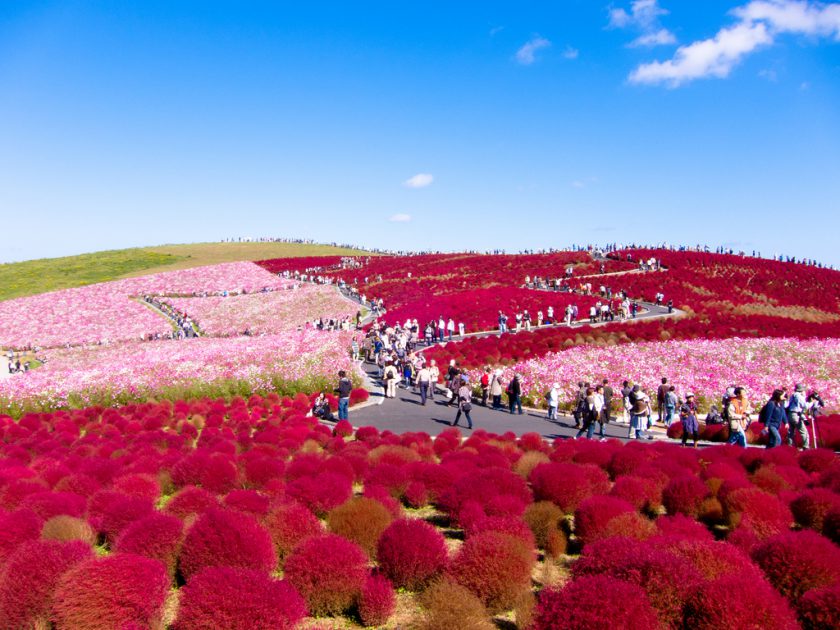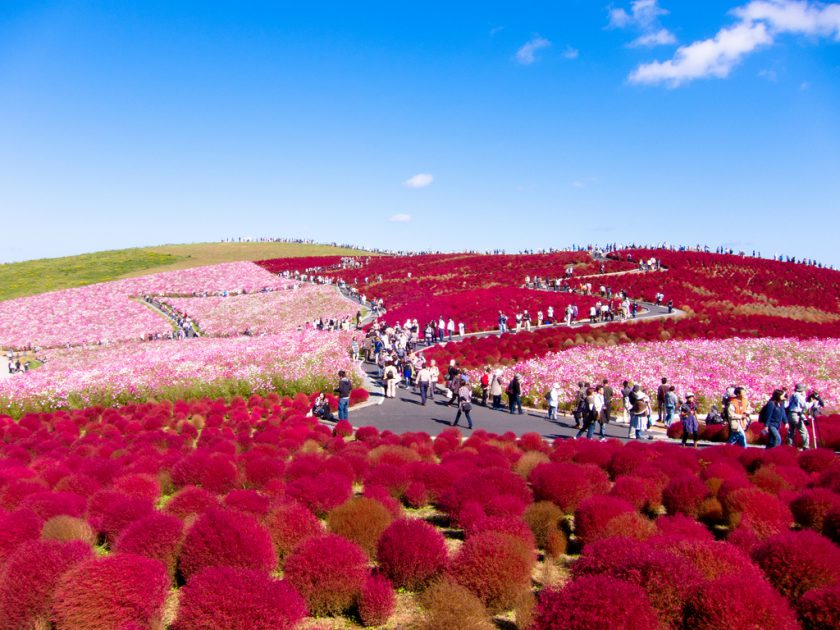 Hitachi Seaside Park, Japan
Green spaces and seasonal flowers cover the 350 hectares of this park. The flowers are at their peak from late April to mid-May but there are flowers that bloom throughout the year. In addition to the flowers, there is a small amusement park. Entrance to the park is 410 yen and an additional 400 yen if you wish to rent a bike to see as much as possible.
---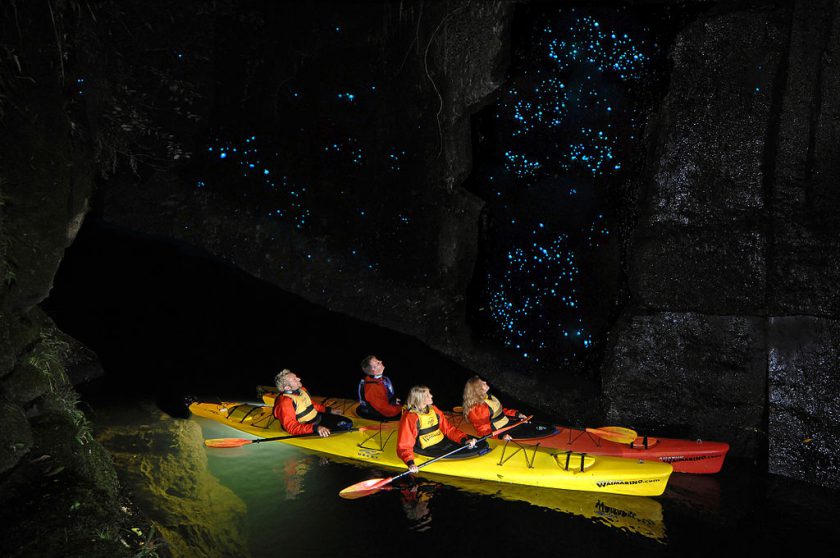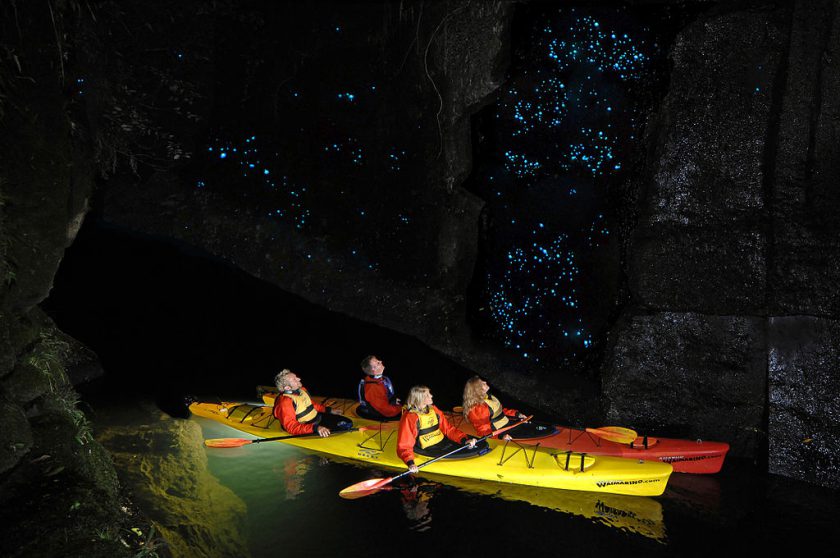 Glowworm Caves, New Zealand
There are glow worms all over New Zealand so don't feel pressured into buying a tour package to kayak through caves. We visited Piripiri Caves Scenic Reserve which is free and has plenty of glow worms. You don't even have to go inside a cave to see them if you don't want to. But make sure to bring a headlamp for the way out.
---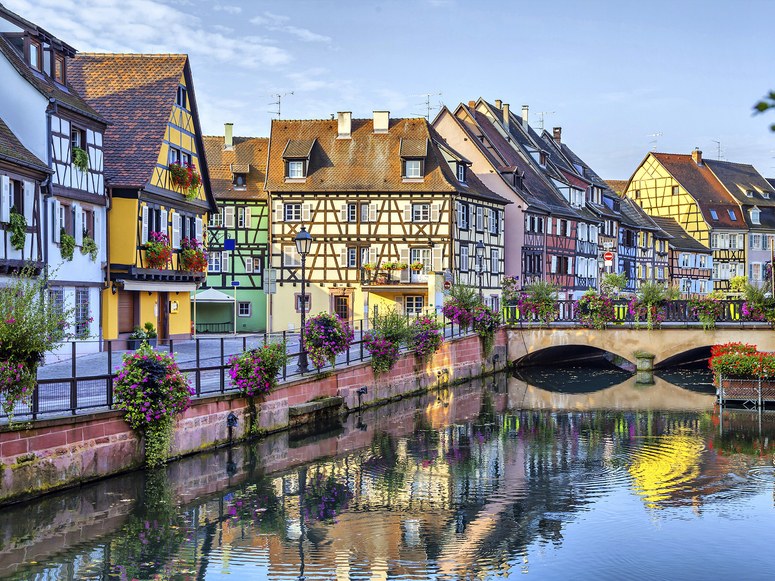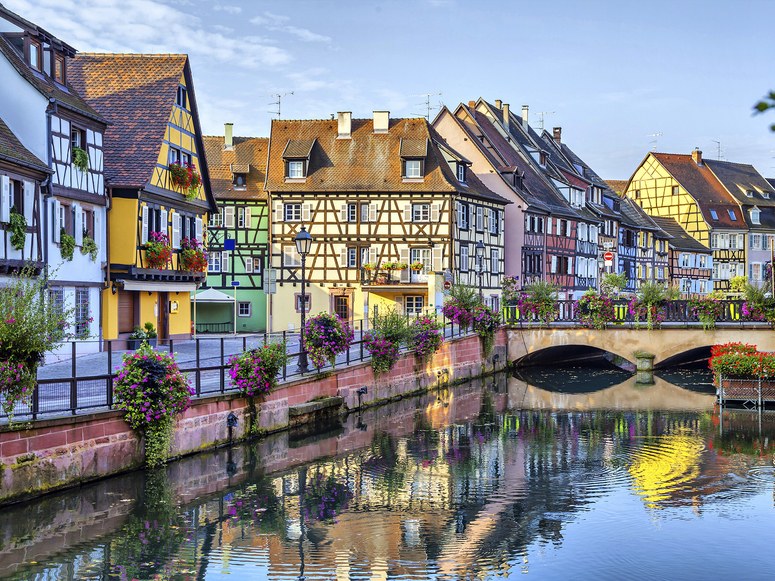 Colmar, France
Belle's hometown, from Beauty and the Beast, is a small French town and we're pretty sure it's Colmar. There is even a fountain in the middle of the square, just like in the movie! Although it has never been confirmed that this town inspired Beauty and the Beast, we do know that the building Maison Pfister is where Miyazaki found his inspiration for Howl's Moving Castle.
---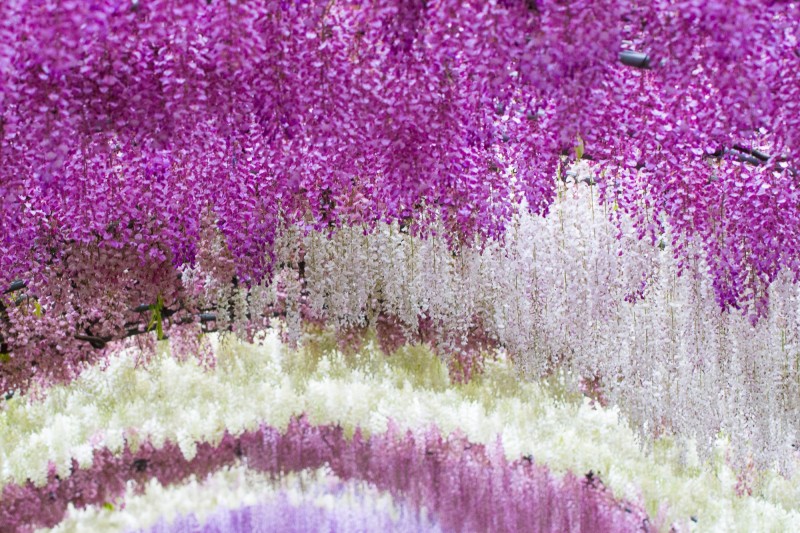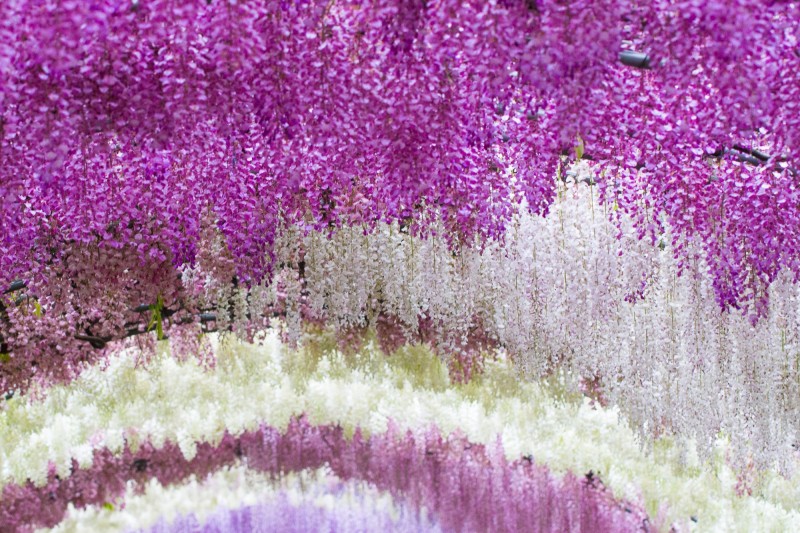 Wisteria Tunnel, Japan
Located in Kawachi Fuji Garden, this flower tunnel is as romantic as it can get – if only it weren't for all the people! This long tunnel has millions of hanging blossoms that bloom in late April and early May. Admission fees vary depending on the season and abundance of flowers. It can range from free to 1,000 yen and there is free parking at the hot spring resort next to the garden.
---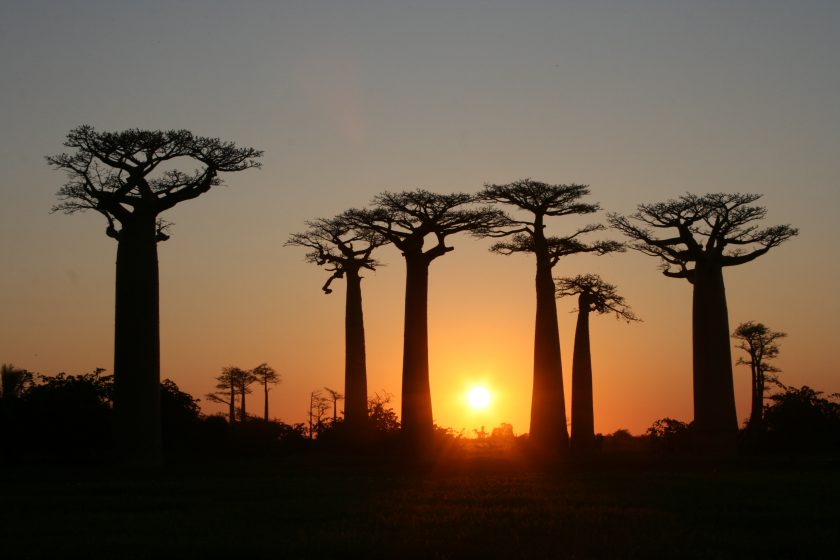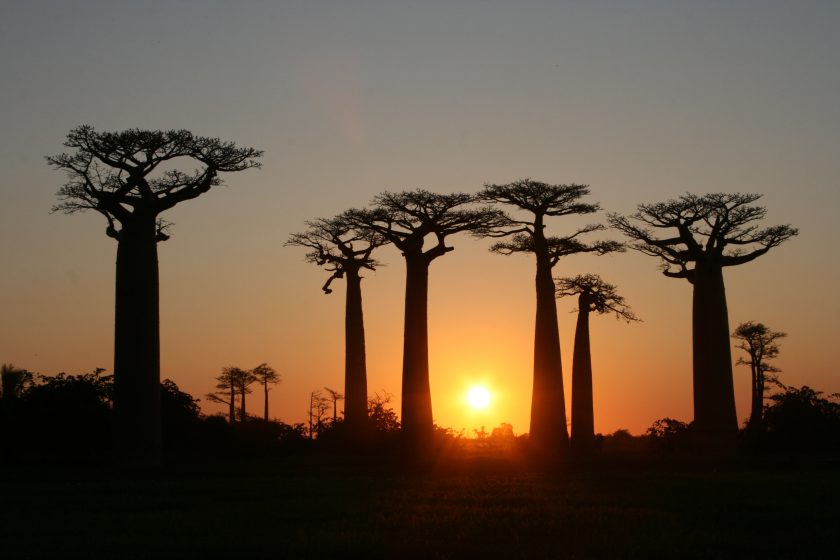 Avenue of the Baobabs, Madagascar
These baobab trees line a dirt road in Madagascar in the Menabe region. I don't know about you but they make me think of something straight out of a Dr. Seuss children's book. The majestic trees are free to visit and will make you feel like you entered another world.
---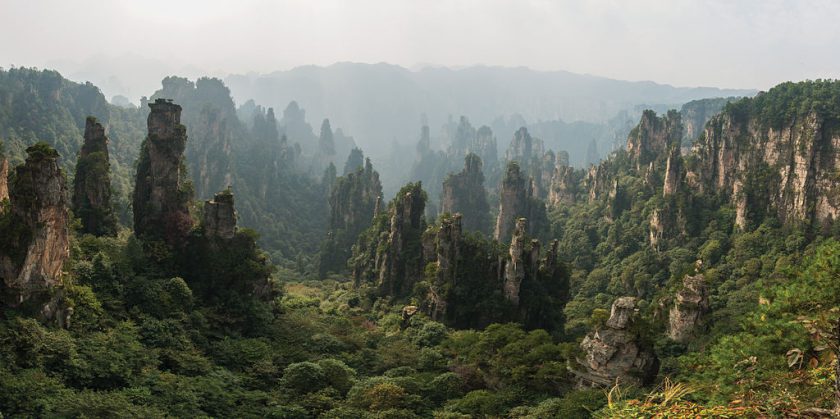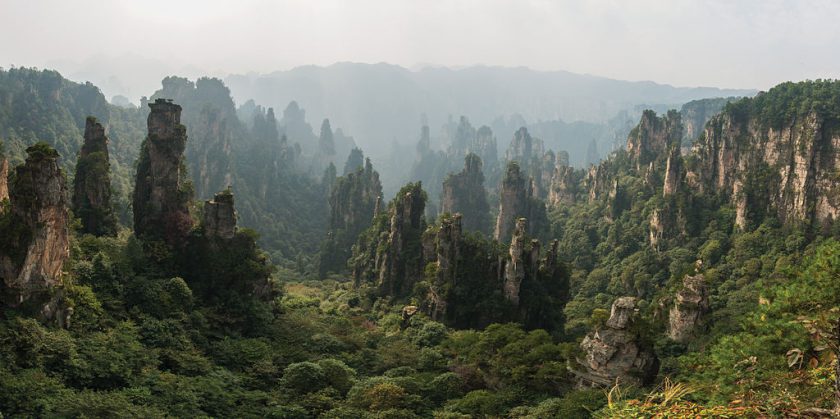 Zhangjiajie National Forest Park, China
These unique land formations are often compared to the floating mountains of Pandora from the movie Avatar. The entrance fee into this National Park is about $36. A moderately short drive away is the Zhangjiajie Grand Canyon – home to the world's longest and highest glass bridge. For $37 you can visit the canyon and walk along the glass bridge.
---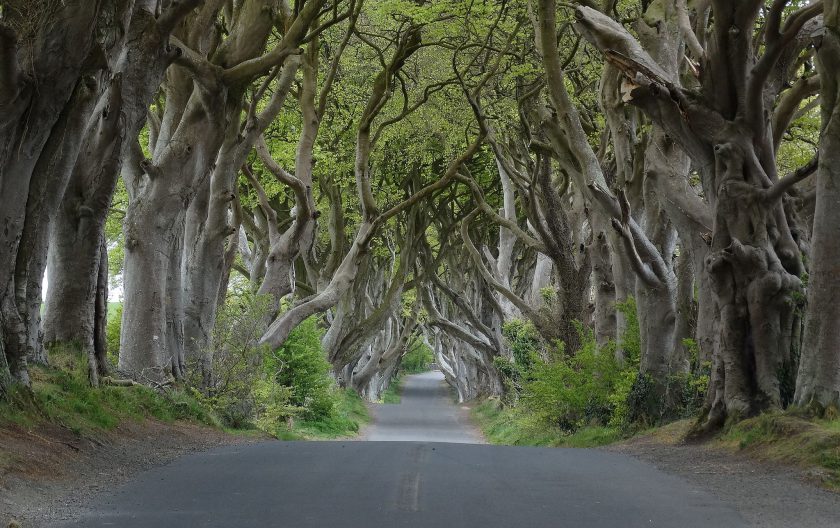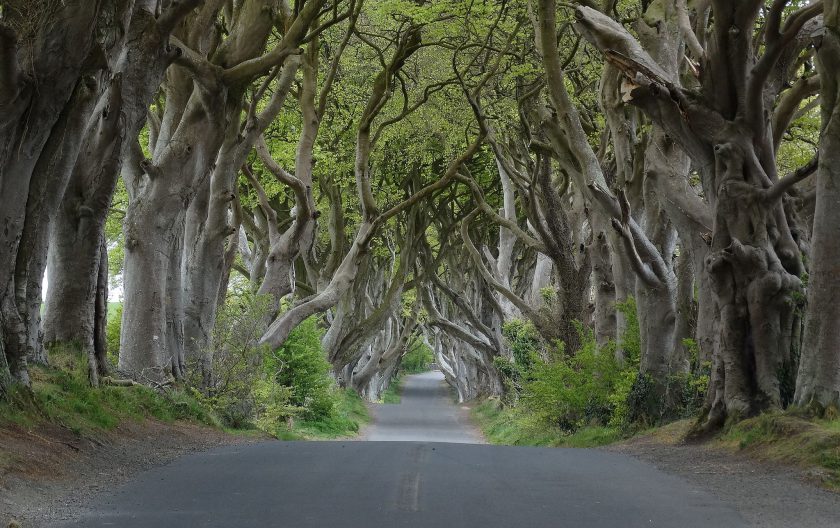 Dark Hedges, Ireland
If you're a Game of Thrones fan this area might seem familiar as it has made a special appearance on the show. The Stuart family planted these beech trees to impress visitors as they approached the entrance of their home back in the 18th century. Free parking available at the nearby Hedges Estate Hotel so you can take a stroll through this tunnel of trees.
---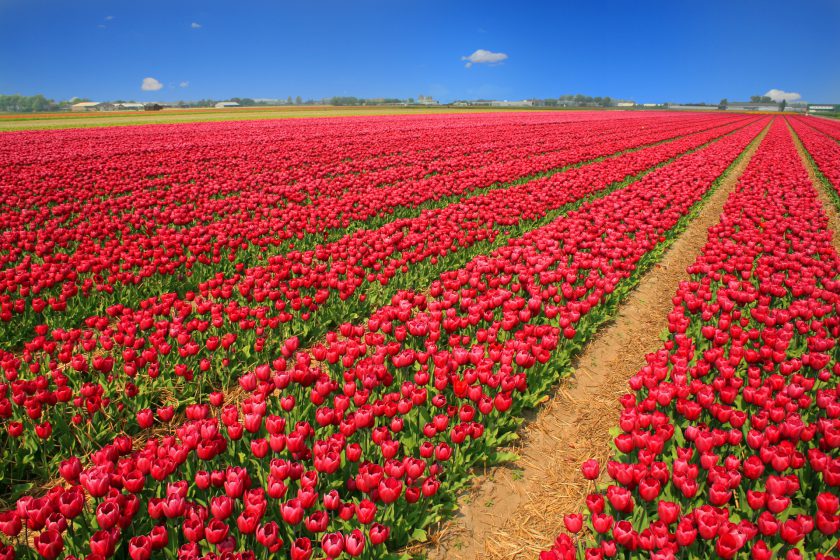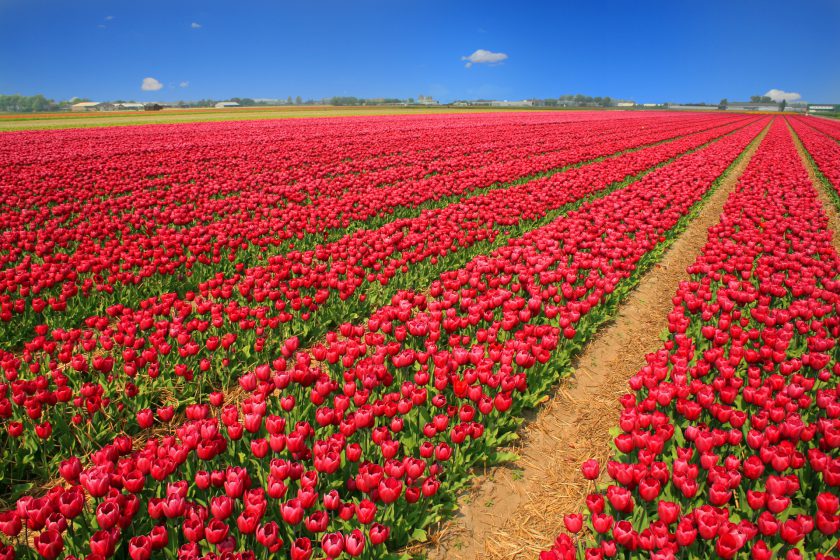 Skagit Valley Tulip Fields, Washington
In April, millions of tulips burst into bloom where visitors can admire their beauty. To view the fields is free, but to park a car at the fields is $5. The Tulip festival is designed as a driving tour so make sure to rent a car and smell the flowers.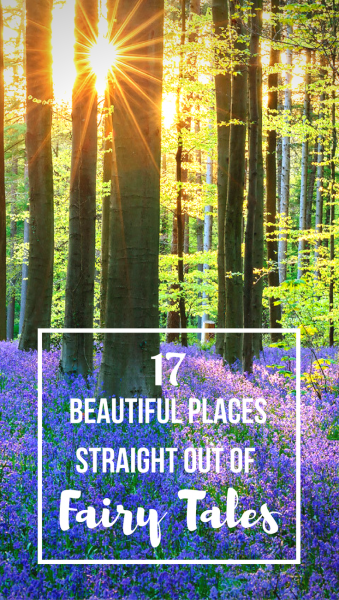 Have you been to any of these places? What else would you add to the list?