Paris isn't just about the Louvre and the Eiffel Tower, just ask any local. I had the pleasure of connecting with Florent, a Parisian, on Couchsurfing and arranged to meet up with him during our time in Europe. We still keep in touch and I see his weekly snaps as he shows off the Paris nightlife. He gave me the inspiration and information to find these unique places to get a drink in Paris.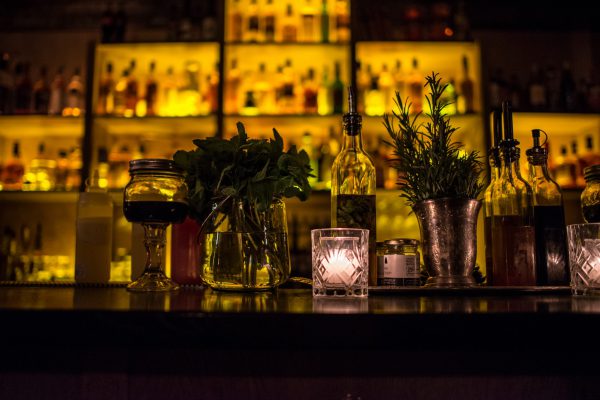 Want to feel like you're a part of a secret society? All you have to do is visit this little pizzeria and make your way to the hidden bar. Find the secret freezer door that takes you back in time, specifically to the time of the alcohol prohibition. The bar has a 1920's-1930's atmosphere to make the experience one of a kind.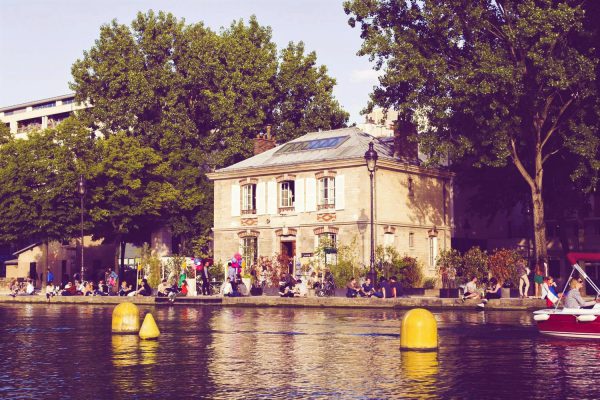 In the 19th century, the owner of this canal-side house was in charge of opening and closing the sluice to control the flow of water. Fast forward to the 21st century and this house has been converted into a unique bar and restaurant. Upon entering you will feel like you just walked into someone's house – except there are people sitting, eating, drinking all over, even the bathroom. Tip: The terrasse along the canal is the perfect hang out spot on a sunny day.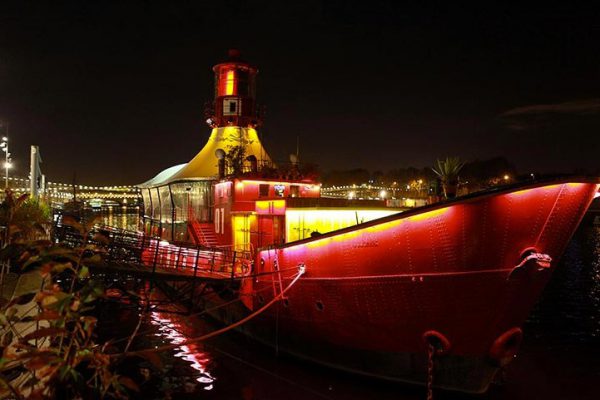 We've all heard of food trucks, but what about food boats? Imagine a large red barge that serves food, drinks, and plays music until dawn and you've got Batofar. Docked alongside the Seine River, this unique spot is the place to be to enjoy the Paris springtime.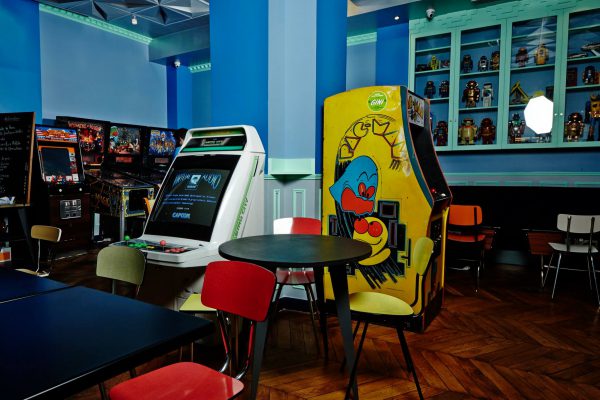 This casual, vintage bar and restaurant has a 90s atmosphere with games from the 80s and 90s. Yes, I said games –  like pinball machines and video games. To top it all off, all video games are only €1 – what a steal! Let's combine childhood and adulthood as we play pac-man while drinking a beer.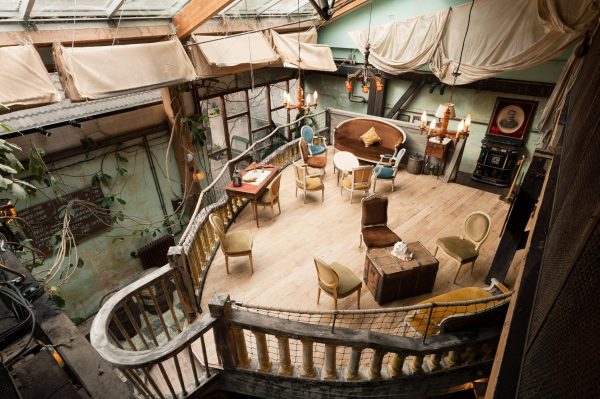 Le Comptoir Général is more than a bar set in an old barn. It hosts a vintage shop with unique items, a salon, restaurant, library, and event space. This bar is actually built into the bottom of a partial pirate ship located inside the building with seating on the deck of the ship. Explore treasures from around the world and have a drink at the same time at this Parisian bar.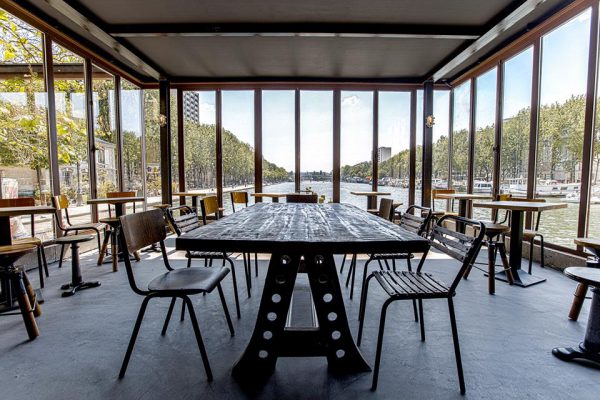 The Paname Brewing Company (PBC) is located in a historical building that was once a granary on the banks of the Bassin de la Villette in Paris. In addition to beer, they offer street food to be enjoyed in the gorgeous veranda with an incredible view of the basin, by the tanks where the beer is produced, on the terrace shaded by a 150-year-old cherry tree or on the floating pontoon. Talk about a tough decision!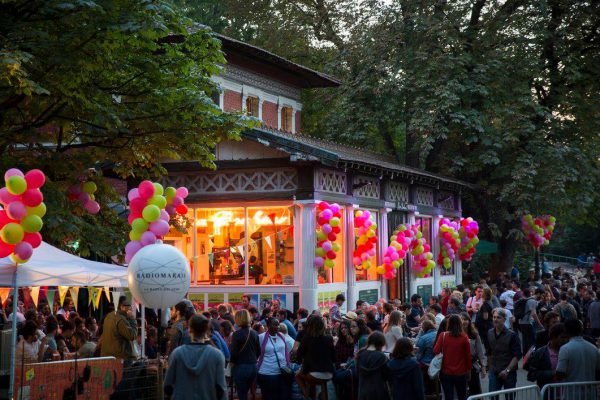 This bar is located in the middle of our favorite park, Parc des Buttes-Chaumont, that consists of waterfalls, streams, open green fields and even a replica of a Roman temple. Named after the 19th-century French artist, Rosa Bonheur is a unique bar with lots of fun events and parties. Be sure to arrive early, as long lines do form.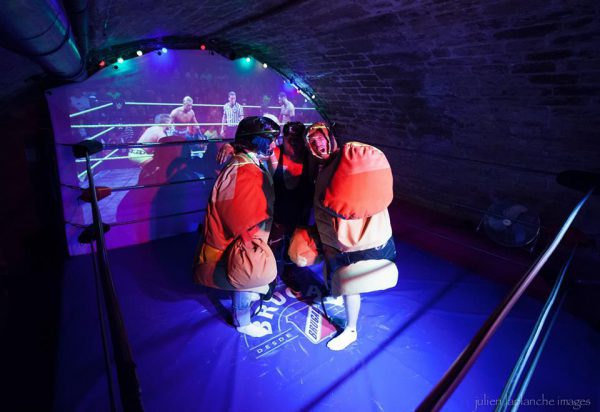 This Spanish-Mexican bar is located in the heart of the Latin Quarter in Paris. Lucha Libre translates to 'freestyle wrestling' and is done in the basement of the establishment. After a few shots of tequila, patrons suit up in giant sumo suits and start to battle. On the weekends you have the opportunity to watch pro-wrestling matches.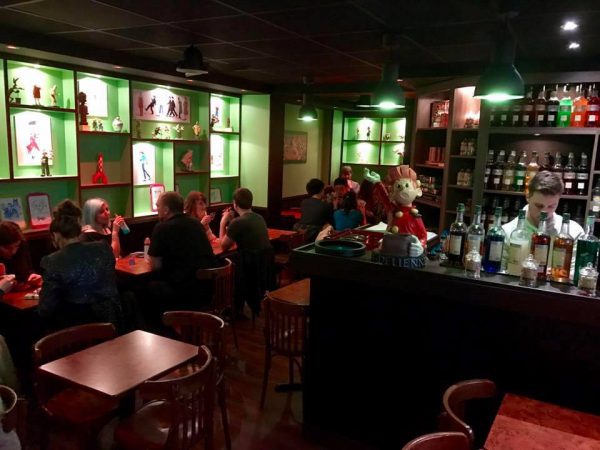 Want to escape the responsibilities of adulthood but still be able to drink it up? This bar serves drinks named after memories of our childhood, like Peter Pan and Snoopy, in baby bottles! They're even cartoons playing in the background so you can really feel like a kid again – a tipsy kid in this case.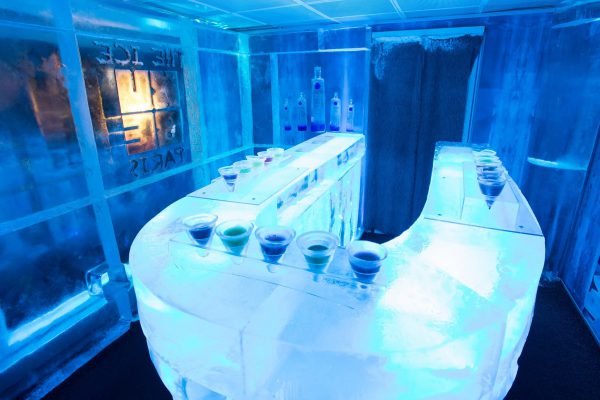 Every year this bar recreates their appearance with 20 tons of ice. Stay warm with the special clothing provided as you sip on cocktails served at -18°C (-0.4°F) in glasses made out of ice. Reservations are required and sessions are maxed at 25 minutes.
Which bar is your favorite?
Like it? Pin it!