We stayed with my cousin in Spain, specifically in Alcobendas. From here we were able to visit many cities around Madrid and Madrid city center by either train or bus. If you like old buildings, then you will love Spain (and Europe in general). Wear comfortable shoes as there is a lot of walking to be done. See below for the different cities we visited as well as what we did in the area.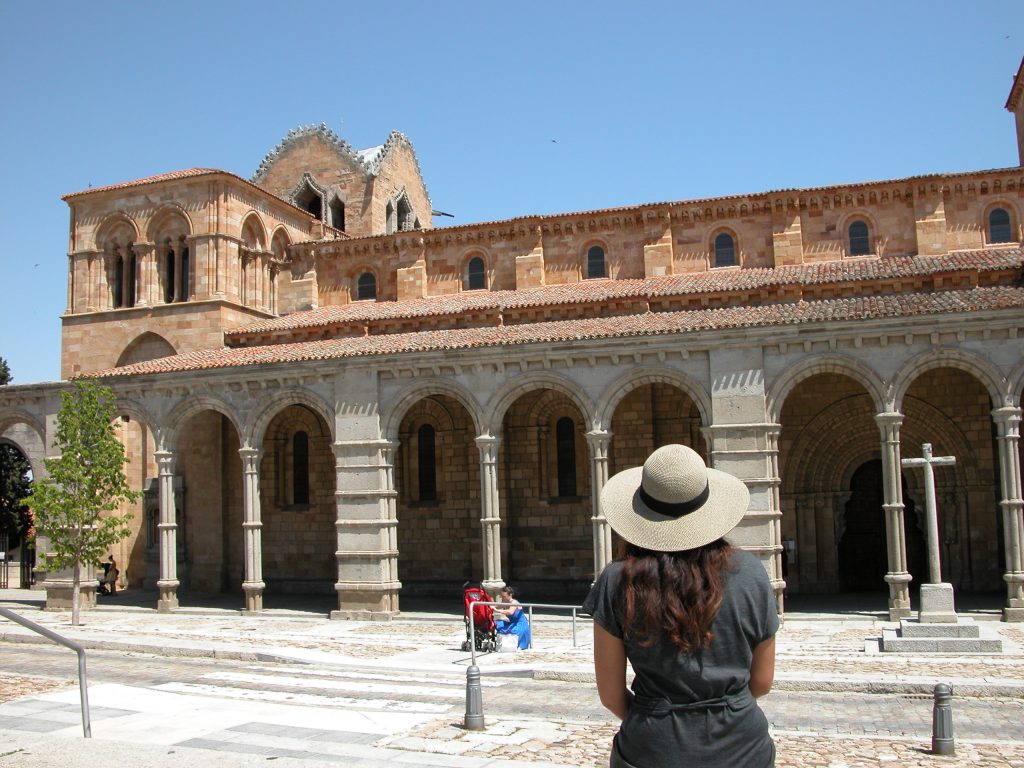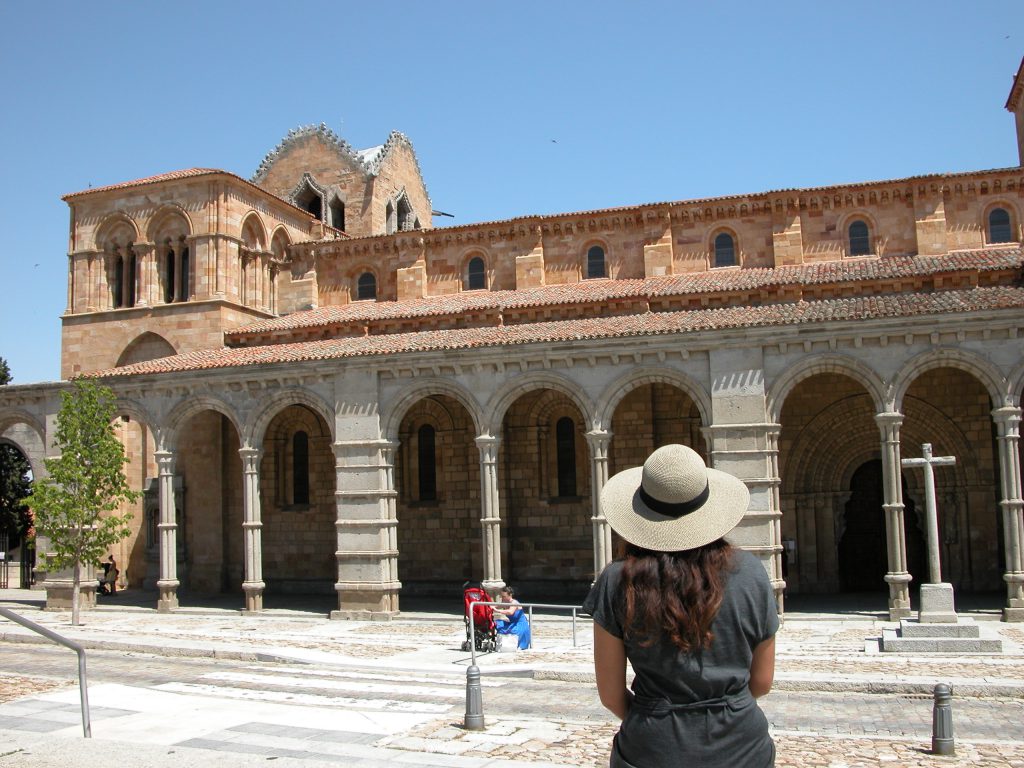 Free
 things to do in Barcelona
Passeig de Gracia
A major avenue for shopping along with many famous buildings such as Casa Batlló.
Parc Güell
You only have to buy tickets to visit the Monumental Zone but the majority of the park is free to visit with potable water fountains throughout the park.
The Cathedral of the Holy Cross and Saint Eulalia, also known as Barcelona Cathedral
Free entrance to the Cathedral floor and cloister varies throughout the day and the week. Visit their website for more information on the specific times and days.
Arc de Triomf
There is a popular park behind it where concerts are held and where people bring their dogs or come to practice rollerblading.
Gothic Quarter
Many landmarks from the medieval times can be found in this area.
You can find the Roman Temple of Augustus hidden in a corner. We stumbled upon it after we decided to just walk around exploring the area. There is a board with information in English to read more about the history. Walking tour groups tend to visit here, so if you are lucky you can overhear their explanation since it is a small location.
Placa Reial
Near La Rambla, this plaza is popular with tourists and locals alike as a place to relax and enjoy the atmosphere with some food and drink. The buildings surrounding the plaza has beautiful architecture.
Passeig Maritim
A promenade parallel to the coast where you can often find runners and cyclists.
La Rambla
1.2 km stretch where tourists go shopping. You will somehow end up here even if you don't plan on it. La Rambla is a tourist hotspot where pickpocketing is common. Don't put anything in your pockets, not even the front pockets.
Small fee
This science museum is mostly catered to kids but we still enjoyed it; arrive early to do the activities with your children. 

There is a floor dedicated to hands-on activities and an area with live animals including a capybara that we named Bill.
[embedyt] http://www.youtube.com/watch?v=cTaIjAsjkgI[/embedyt]
Food
We suggest visiting

Iposa

for their lunch special that consists of the formula: drink (beer, wine, or soda) + soup + 1 special or 2 tapas + coffee or tea = 9 Euros.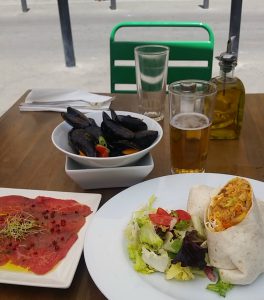 Stay hydrated by buying bottled water (1.5L) for no more than .60 cents at a local shop or refill your water bottle with the potable water fountains found around the town and country.
Avoid tourist traps and restaurants in the city center's as prices will be higher.

We visited Tapas 24 under a friend's recommendation but it was an expensive snack for us since we like to be thrifty. It was overpriced,

€

2.50 for a 2-inch long croquet! And the food was mediocre, mostly had that fried and greasy taste.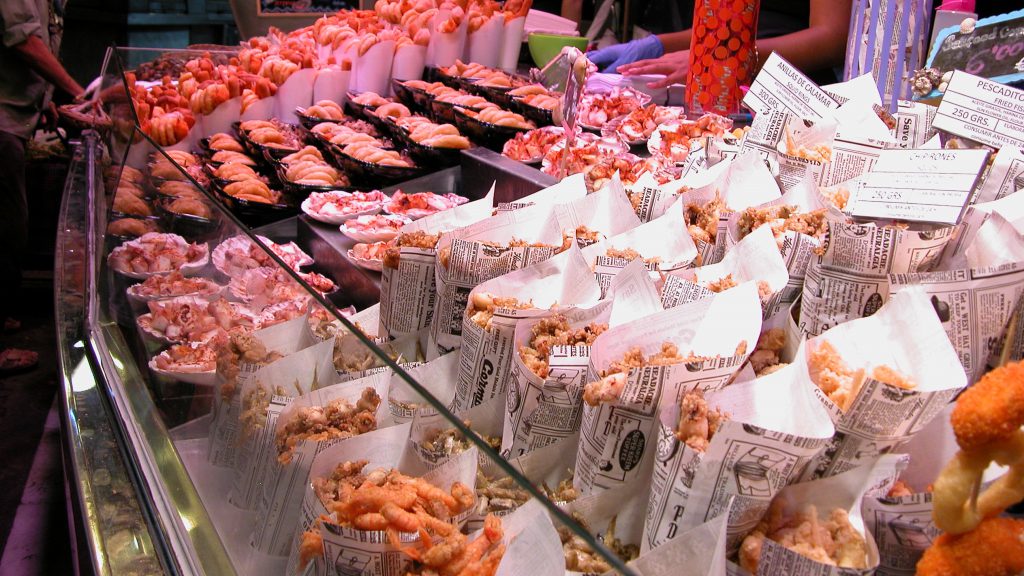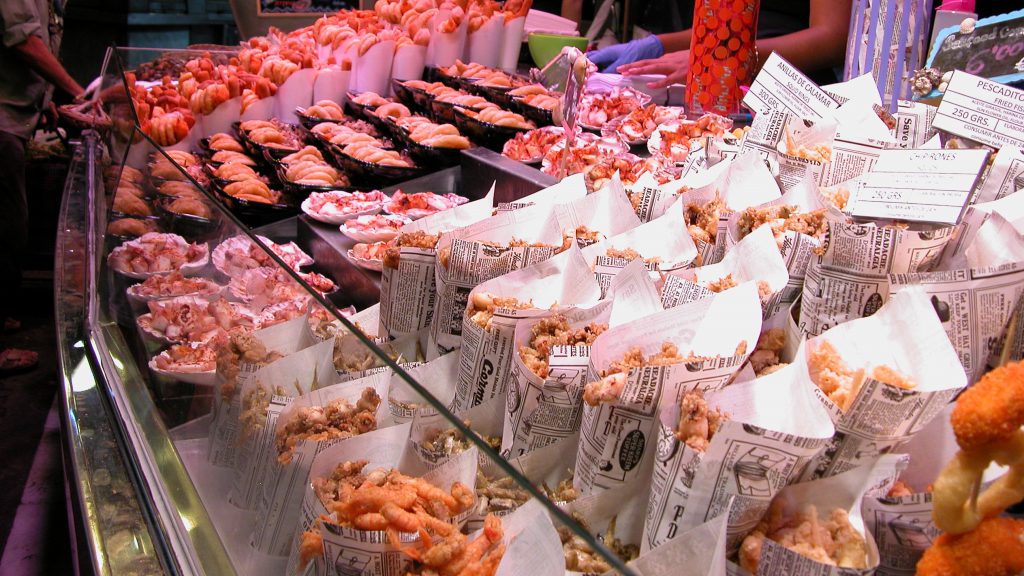 Tip #1: La Rambla and Gothic Quarter are pickpocketing hotspots but always be alert of your surroundings regardless where you are. Making it difficult for the thieves makes them overlook you in search for easier 'prey'.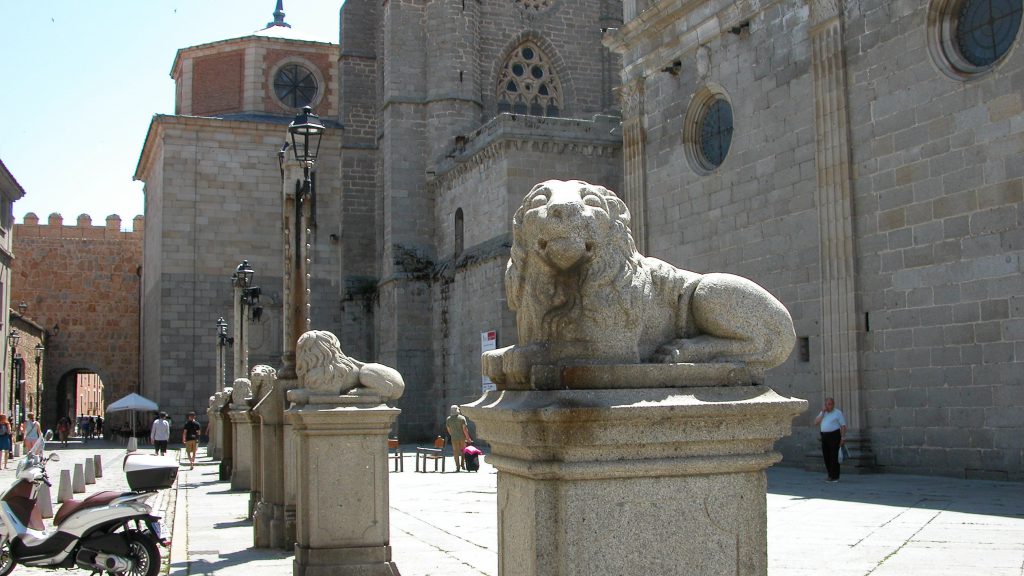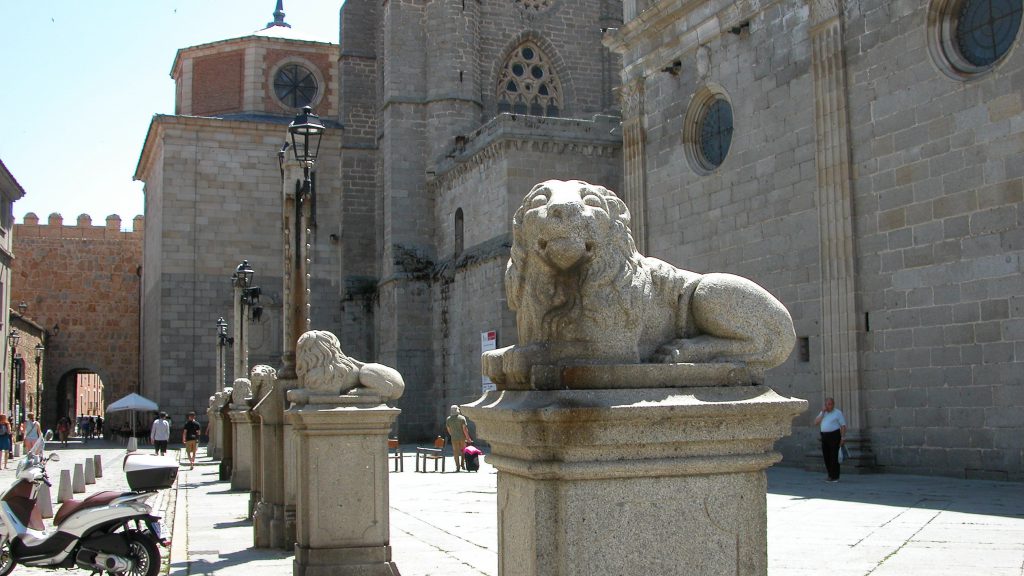 Free things to do in Avila
Visit the

Walls of Avila

that enclose the entire city. It is free to walk around the top perimeter of the wall on Tuesdays from 2pm-4pm. This will give you a great view of the city.
Basilica San Vicente de Avila
Basilica San Vicente de Avila has great architecture. There was a wedding at the church at the time of our visit so we didn't get a chance to see the inside.
Small fee
Avila Cathedral
The Avila Cathedral is embedded into the Walls of Avila which makes it unique.  

We didn't see a sign about entrance fees so we assumed that the people paying were renting audio guides and so we walked past them and into the church. Now that I look at their

website

, it says that the fee is

€

5 and it includes the audio guide.
Food
Avila is known for their Yemas dessert, which translates to egg yolk cake. If you spot a bakery, make sure to try some.
Tip #2: Free public bathroom: Palacio de los Verdugo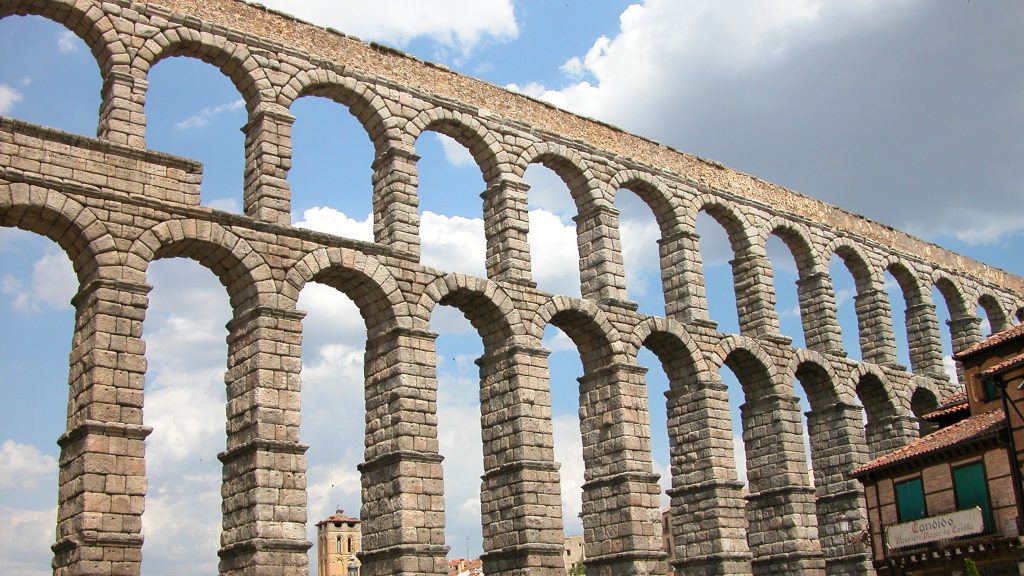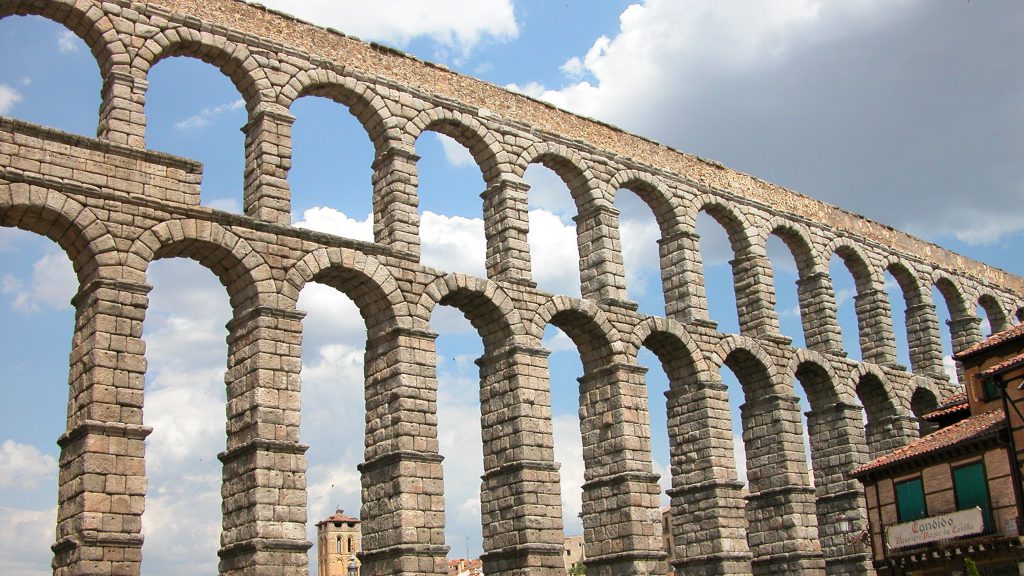 Free
 things to do in Segovia
The Segovia Aqueduct
Built in the 1st century AD without the use of mortar, this structure shows the Roman Empire's impressive works of engineering.  Head over to La Plaza del Azoguejo for the best view.
Small Fee
Alcazar de Segovia
One of the most famous castles in Spain due to its distinctive architecture. Supposedly, this is also one of the several castles that inspired the design for Walt Disney's Cinderella Castle.

Your student ID must have the current year printed on it to get the discount rate of

€

3.50. Otherwise, you pay the regular

ticket price

of

€

5.50, not including the tower (

€

8 with the tower).

It doesn't get too crowded but enough that guided tour groups do walk by and you can listen in for a bit to learn about that specific room.

Make sure to get a glimpse of the

garden

from the top/ back of the castle.
Segovia Cathedral
Located at the highest point in the town this Cathedral has very interesting architecture both inside and out.

€

3 entrance fee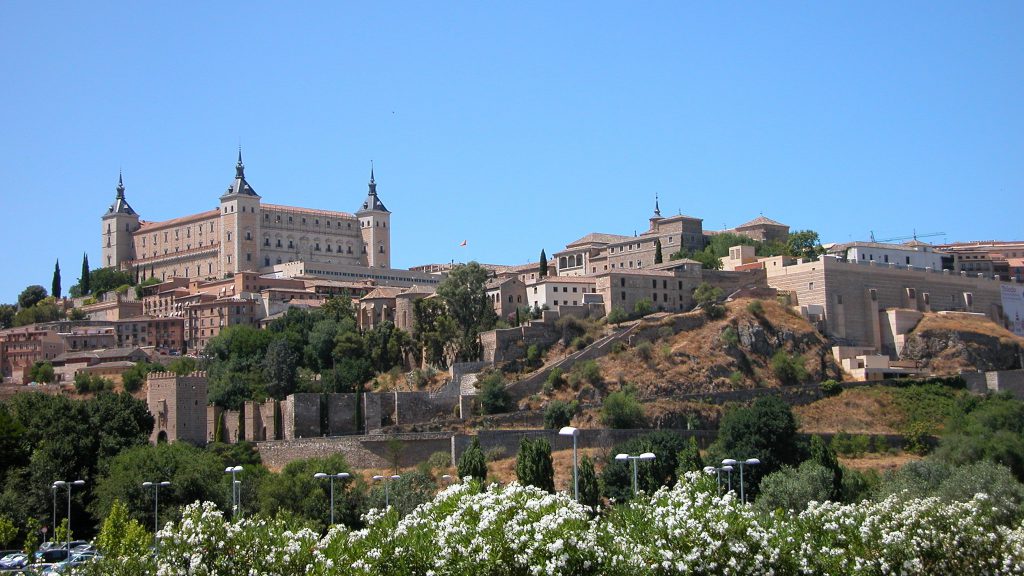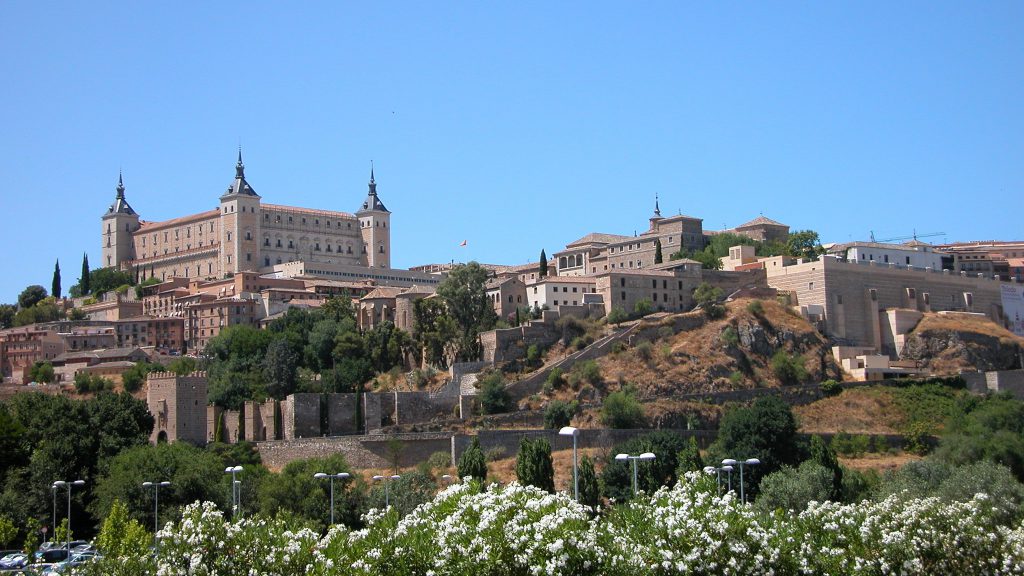 Since 500 BC, Toledo was the center of sword-making and steelwork. Therefore you will see many shops selling all different shapes and size swords and daggers.
Free
 things to do in Toledo
Museo del Ejercito/Army Museum
Located on the highest part of Toledo

Closed Wednesdays but otherwise open from 10am-5pm

Free on Sundays from 10am-5pm but otherwise general admission is

€

5
Small fee
Toledo Cathedral/Catedral Primada
For

€

11 you get access to the museums, chapels, paintings and bell tower. See their

website

for more details. Price does not include the audio guide.

Paintings include two from

El Greco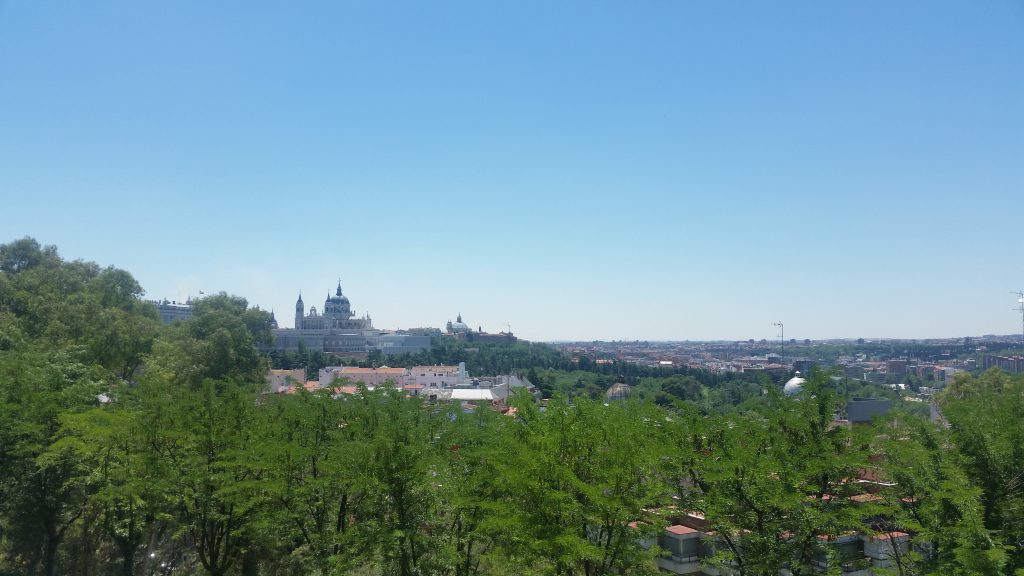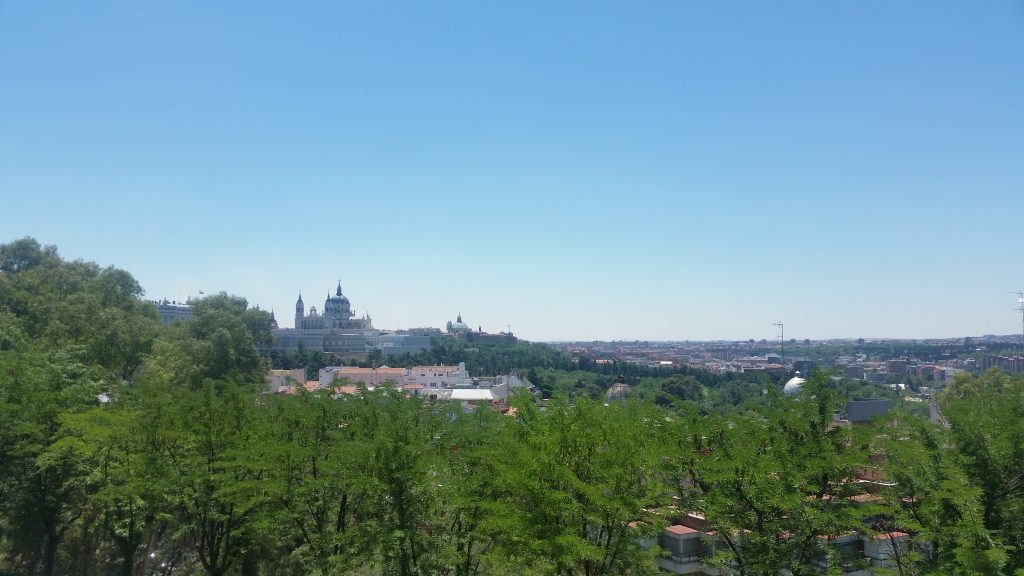 Free things to do in Madrid
Templo de Debod
An ancient Egyptian temple that was given to Spain as a sign of gratitude for helping them save the Abu Simbel temples. It's neat to see a piece of Egypt in a public park in Madrid.
There is a viewpoint behind the temple where you have a nice view of the city.
Free entree. See their website for their hours as it varies throughout the year.
Museo Del Prado
Free entrance after 6 pm, arrive early as there will be over 200 people in line. The line moves decently fast. Backpacks will need to be left at the luggage area for free. There is a metal detector you walk through to enter the museum.
The official residence of the Spanish Royal Family but it is used only for state ceremonies.

Free on May 18 and October 12, otherwise it is 10 for general admission

Free for citizens of the EU on certain days and times. See

website

for more details.
Plaza Mayor
A public plaza where residential units surround the plaza and where restaurants and shops can be found on the ground floor. In the past, it has been the location of bullfights, festivals, and even capital executions.
Palacio de Cristal
This Crystal Palace is located in the Parque de el Retiro. Built in 1887, it is not actually made from crystal but from glass and metal. It is free to enter and it open 10am-10pm year round.
National Archaeological Museum
This museum contains many Prehistoric, Egyptian, and Greek artifacts, to name a few. It is free to enter on Saturday starting at 2 pm and Sunday mornings. Otherwise, it is €3 per person. Hours are Tuesday – Saturday 9:30am – 8pm and Sunday 9:30am – 3pm.
Cheap things to do
Cibeles Palace
This building now serves as Madrid's City Hall. You can see panoramic views of the city from this symbolic Gothic palace. Admission is €2 per person. Viewing hours are Tuesday – Sunday 10:30am-1:30pm & 4pm-7pm.
Food
Highly recommend

Museo Del Jamon in Madrid

. They have a

€

1 menu for sandwiches and drinks and it comes with a free appetizer. You will have to sit at the bar for these prices. If you sit at a table outside the price increases to

€

3. Free bathroom inside.

Zumo = Juice, this through me off since I know it as 'jugo'

Tapas to try

Patatas Mixtas – Potatoes with garlic and spicy sauce
Patatas Bravas – Potatoes with spicy sauce

Two drinks to order when in Madrid

Clara con Limon – Half beer, half lemon Fanta. Try some at home with a light beer and make sure it's cold. My new favorite drink.

Tinto de Verano

– half wine, half gaseosa (similar to sprite)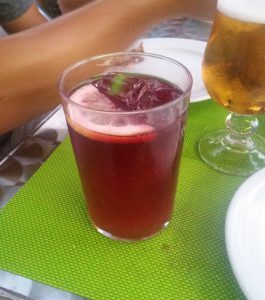 Atocha Train Station/Transportation tips
If taking "media" or "larga distancia" train, arrive at least 45 minutes before the departure time if it is your first time in the station as the signs may be confusing and there may be a line for the baggage x-ray security area.

Although it said online that pulling up my ticket on my phone would work, I was instructed by an employee to go to the kiosk and get my ticket printed out.
Tip #3: Blablacar.com is an online website for Europe where drivers post their routes and offer rides to people going the same way for a small fee. Payment is made online, similar to Uber, so there is no exchange of cash. Not as risky as hitchhiking but not free either. Select the UK for the site to be in English.
Tip #4: Bring a refillable water bottle to fill up at the free water fountains found around the city. Unless the fountain has a sign that says it is not potable, then it is potable (drinkable).
Tip #5: Free bathrooms located in Starbucks and McDonald's. You may sometimes need a code to enter the McDonald's one or just wait until someone is leaving and you can grab the door before it closes. Carry change, just in case.
Tip #6: Aseo = WC = bathroom = toilet
[google_maps id="1759″]