Paris
Paris is divided into 20 arrondissements, somewhat like districts or neighborhoods. We stayed outside the main city center, in the 19th arr., since we prefer the quieter scene but close enough that we can take the metro into the city when we desired. The closer to the center, the more expensive everything becomes.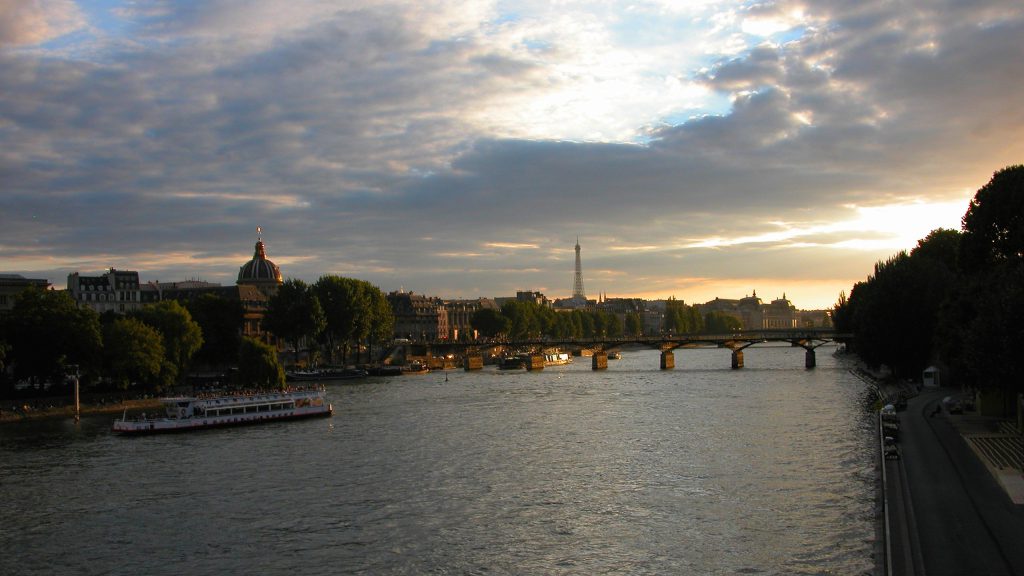 Free things to do in Paris
Picnic at Les Jardins du Pont Neuf (1st arr.)
In the middle of the Seine River is the Ile de la Cite (an island) that connects to either side of Paris by bridge. In the NW corner of the island is a small park where couples or groups of friends gather to have a picnic and enjoy the view of the river. Bring a bottle of wine and some snacks such as cheese and crackers or some dessert.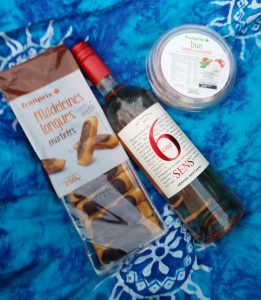 If you plan on going in the evening, arrive around 9:30pm when the crowd begins to die down but still light out enough to see your meal. At the top of the steps that connect the bridge to the park, you will see that people have begun attaching love locks to railings. We took a selfie there but did not add our own lock. Parisians actually do not like the trend and consider it an eyesore.
Army Museum / Musée de l'Armée (7th arr.)
It's free to enter the building grounds and enter the information/gift shop. There are displays and signs that you can read and learn more about the building. As you cross the moat, your bags will be inspected by military. We forgot we had a half empty bottle of wine in our bag but luckily they were nice enough to let us keep it after informing us that we cannot drink it inside.
Tip: Before entering, walk around the moat and keep an eye out for the wild bunnies that live in the moat. They are pretty well camouflaged so it was a game for us to see how many we could spot.
There is no free bathroom. You either use the one that asks for change or you need a valid ticket for the museum to enter the one inside the building. General admission price into the museum is €11. See their site for information on their reduced price option.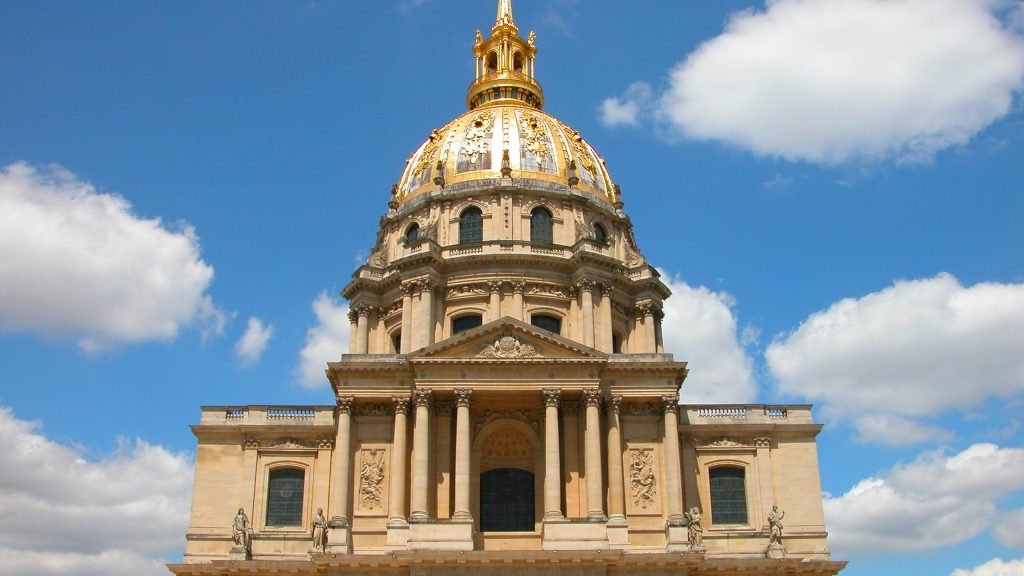 This is hands down the most beautiful park we have ever seen. It is so large you can spend all day wandering around and having a picnic. There are a couple of waterfalls and streams located in the park. There are only a couple of eating establishments in the park but we recommend bringing your own food and a blanket and have a picnic.
We brought our ENO doublenest hammock a couple of times and found a set of trees next to the stream where we spent hours at a time napping in the middle of the day.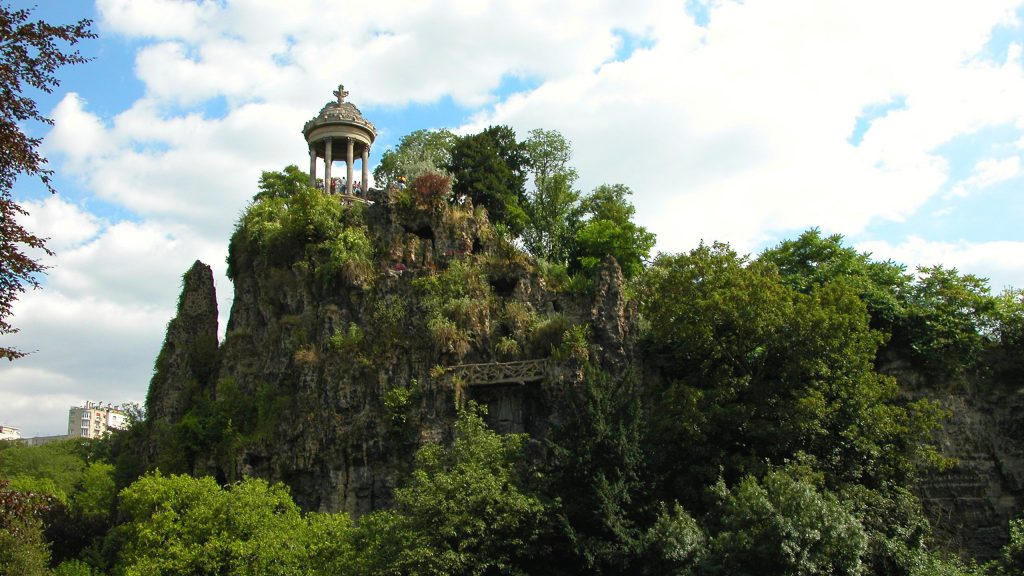 Parc de la Villette (19th arr.)
While looking on Google maps, we noticed that there was another, even larger park a little further down and we went to go explore it. It is basically it's own town and has a river running through it, a carnival, restaurants, movie theatre, playground, science center, and sculptures.
If you play Pokemon Go, this place is crawling with Pokemon and hundreds of people are running around in hordes in search of the rarer Pokemon. Almost every Pokestop is lured and it seems to be a Dratini nest, at least when we went at the end of July.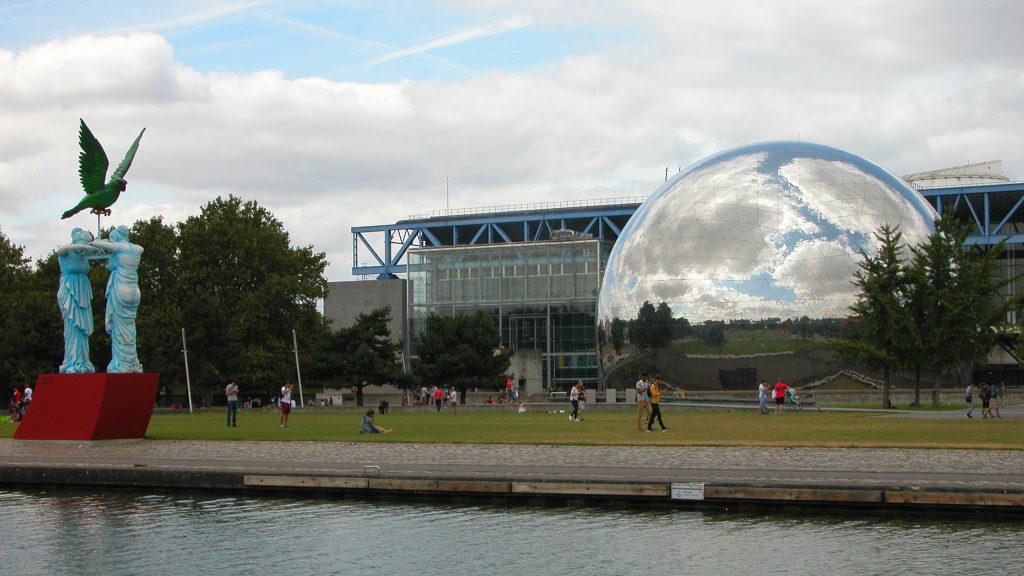 The lines are very long, even on weekdays, so arrive early. It is free to enter but if you want to go up to the tower it will cost €10. See this site for more information on reduced price. To visit the Treasury, the price is €3 full price or €2 for those under 26. Audio guides are available for €5 and includes a visit to the treasury.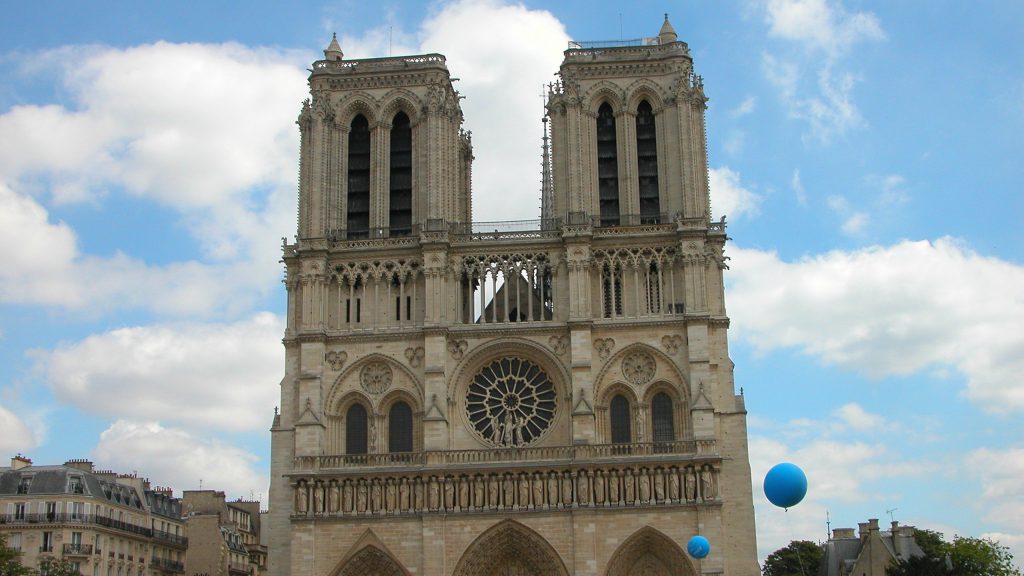 Louvre Museum (1st arr.)
Free to see the glass pyramid from the outside and the surrounding building where most of the popular pictures are taken. It is free to enter the museum on the first Sunday of each month from October to March as well as on July 14. On Fridays between 6:00pm-9:45pm those under 26 years old receive free admittance; and those under 18 are always free. Otherwise, the cost is €15, and the entrance is on the West side of the glass pyramid. Note: The museum is closed Tuesdays.
The Mona Lisa can be found inside, along with hundreds of other works of arts. You will not be able to walk the entire museum in one day and really see everything because it is enormous inside.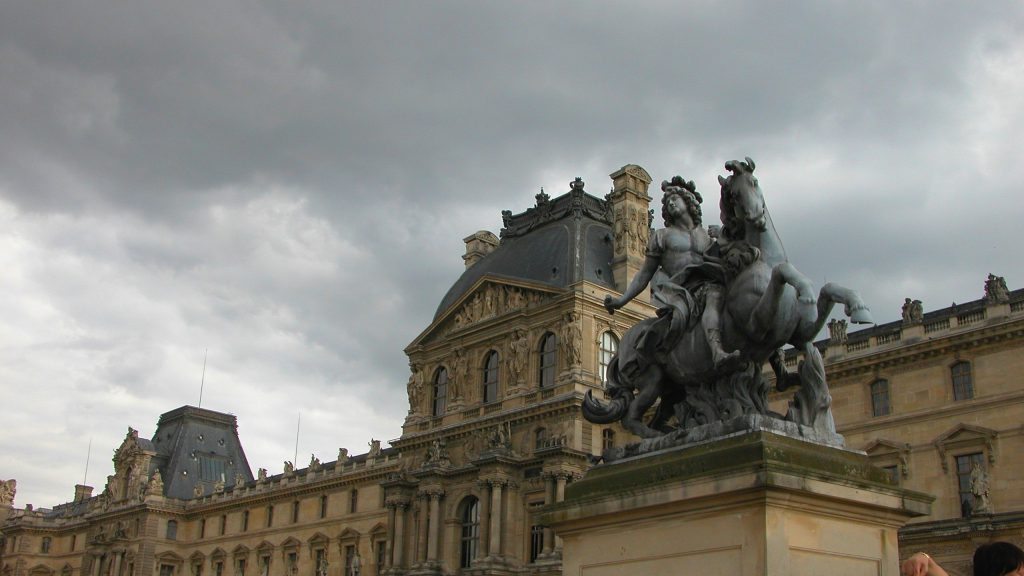 Jardin des Tuileries (1st arr.)
This garden from 1564 is located between the Louvre Museum and the Place de la Concorde. On the way there from the Louvre you will come in contact with dozens and dozens of hawkers trying to sell you something, usually mini Eiffel Towers or selfie sticks.
There are various fountains, some garden sections, goats eating grass, a couple ferris wheels, a couple of restaurants, and some street vendors. This is another place where a lot of people come to relax.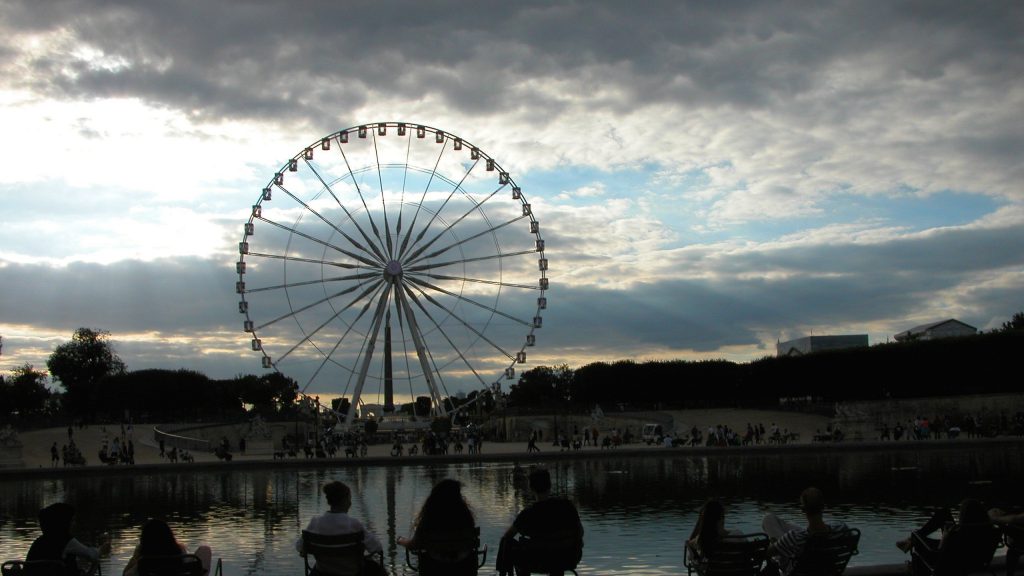 You can see the Eiffel Tower from almost anywhere in central Paris as long as you are above the buildings. The closer you get, the more magnificent it is. We decided to have a picnic on the fields across from the tower, just like hundreds of other people did. We took a nap on a sarong that I took everywhere with us.
If you want to enter the Eiffel Tower and take a lift all the way to the top, then you need to buy a ticket that costs €17 for adults, €14.50 for 12-24 year olds, or €8 for reduced rate. Even if you only want to go to the 2nd floor, you still need to buy a ticket. It is cheaper if you opt to take the stairs opposed to the lift. See their website for opening times.
Arc de Triomphe (8th arr.)
The arch is older than the Eiffel Tower and can be admired from below for free or from the top for a fee. Most people see this passing by as a circle of streets surround it. To reach the top you must climb 40 steps and pay the entrance fee of €8 for adults, €5 for students age 18-25, or free for those 17 and under. See their website for more visitor information.
Small Fee
Many attractions mentioned above have a fee if you want to enter certain parts or if you visit on a non-free day. We did everything we could if it was free but if you NEED to see the Mona Lisa up close and personal then you will have to pay the entrance free.
Food
Breakfast in America has a takeout (emporter) formula for €8.50. The option was either a classic burger or a cheeseburger, fries, and 33cl drink. Great portions and tasted great too. They have three locations and are open for breakfast, lunch, and dinner. It was a nice taste of home.
Franprix are small markets / convenience stores that are around every corner. Buy your lunch there instead of a restaurant. We had a large baguette, hummus, and cooked couscous for about $5 USD and it was enough for both us. Closing times vary so check google maps, usually somewhere between 9pm-11pm.
We went to two falafel places that are located what seems to be falafel central. We ordered the same falafel at L'As du Fallafel and MI-VA-VI and did a mini food critique among ourselves. The overall winner was L'As du Fallafel.
Avoid McDonald's. For some reason the beef and bread are very bland and tasteless. The fries do come with a unique white sauce that we enjoyed though.
Baba Afrika (19th arr.) has €5 pizzas that are decently sized, about 12 inches. We bought a pizza (or two) on our way to the park a couple of days to enjoy it as a picnic food.
Transportation
Metro is the easiest way to get around Paris. We don't mind walking so we usually ride the metro into the city (closest to our main destination for the day) and then walk around until it is time to go back home.
Once you scan your ticket and enter the station you can take as many transfers as you need to get to your destination before walking out of the station. Make sure to grab a free metro map at the information desk at the first metro office you see. Always double-check that you are taking the correct metro toward the correct destination – don't rush or you may end up elsewhere. See this site for more information on Paris Metro tickets.
We bought the pack ("carnet") of 10 tickets for €14.50 on our first trip on the metro rather than the individual tickets everyday for €1.90 each. We didn't get the unlimited pass since we only take the metro to and from, not within the city center. Your style of travel will dictate which is the better option for you and how long you plan on staying in Paris.
Hold onto your ticket until you leave the station. Fare (ticket) inspectors occasionally come through to catch any cheaters. We witnessed quite a few youths jumping the barrier to get into the station, but only a few were caught by the police that happened to be around the corner.
While riding the metro, stay away from the doors to avoid pickpocketing. Hold your bag in front of you and don't keep anything in your pockets.
Night buses are available if you stayed out later than the metro operates. We took a night bus from the airport into the city for €18 each because we arrived in the middle of the night. From there we took an Uber directly to our Airbnb. Avoid arriving at night if possible since it is a hassle.
Tip #1: There are free public toilets around the city, usually located at street intersections. They have a light system that indicates when it is available, in use, or in the process of being cleaned. You can also look for department stores (usually the top floor) or Starbucks. Always carry your own toilet paper/tissue paper, just in case.
Tip #2: If you need cash, always look for ATMs that are located inside a building/bank to avoid skimmers. There were plenty of HSBC ATMs and we managed to find some located inside the bank during open hours.
Tip #3: Not too many people speak English outside of the tourist locations. The younger they are, the more likely they speak some English but be ready to practice your French!
Tip #4: Take a shawl, scarf, blanket, or sarong with you everywhere. As long as it is a large piece of fabric (preferably lightweight) that you can wrap around your body or have 2 people lay down on it then it is a multi-purpose accessory. We used mine as a picnic blanket many times. It also serves as a blanket in case you get cold somewhere.
Lyon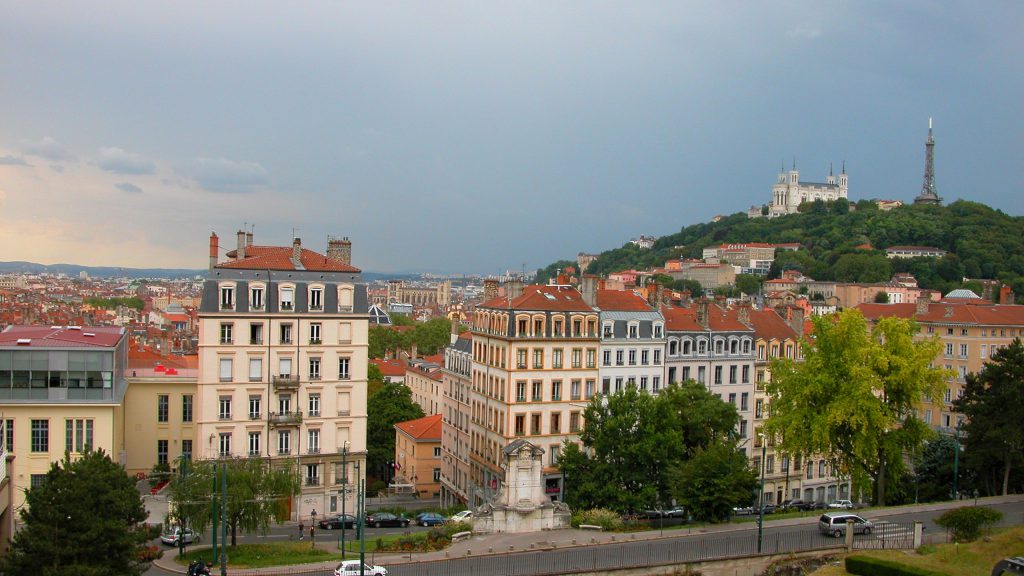 Free things to do in Lyon
Miniature Museum
Free to enter the Gallery and see many miniature movie scenes and authentic movie props. In order to enter the museum which has over 300 original film props and over 100 miniature scenes as well as an animatronics room the adult price is €9 and €6.50 for students under 26. See their website for opening times and rates.
Basilica of Notre-Dame de Fourvière
Free to enter and explore on your own. There are two different types of tours offered, Discovery tour for free but donations are accepted and Original tour for €7 for adults. See their website for details.
Be prepared to go uphill via stairs and a winding footpath, though you could catch a ride up if you wanted. We started at the bottom of the staircase and followed the signs up through a small garden until we ended up at the Basilica. You get a beautiful view of the city from the top of the hill on a clear day.
If you go downstairs of the Basilica you can find a free video presentation on the Basilica offered in many languages and the various depictions of the Virgin Mary.
Lyon Cathedral (Cathédrale Saint-Jean-Baptiste de Lyon)
Enter this Gothic style cathedral for free and make sure to make your way to the back where you can find the astronomical clock.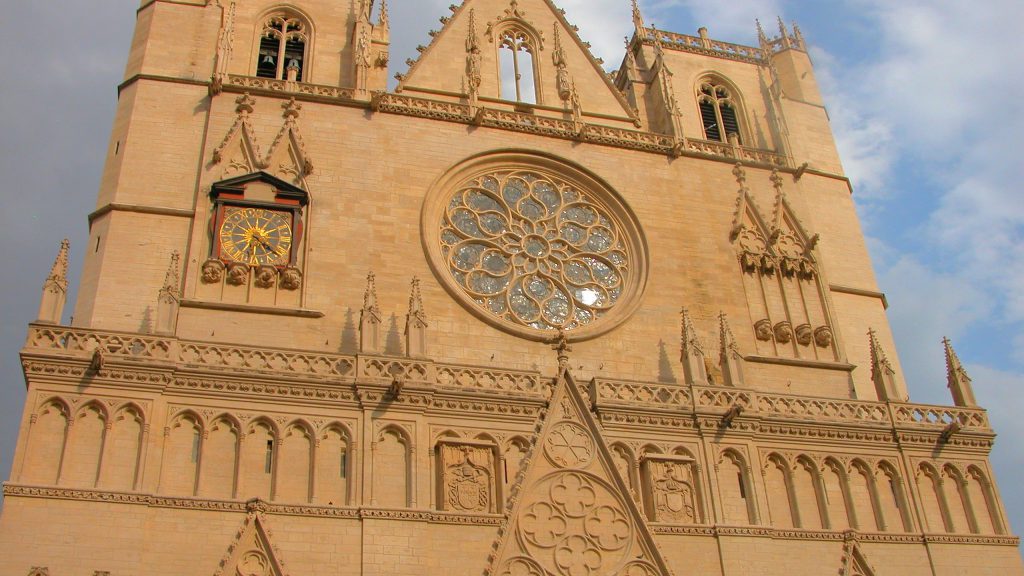 Ancient Theatre of Fourvière
These ruins have a seating capacity for 10,000 people and are now used for open air concerts and festivals. It's like seeing a little bit of Rome in France since the Romans built it.
Parc de la Tête d'Or
A beautiful 19th century park that can take you a full day to explore. It has a large lake, zoo (free!), and botanical garden on it's property. You will see ducks, geese, and other bird wildlife in every direction.
You will find things for all ages to do at this park. The lake has paddle boats you can rent, there is a mini train for kids, a rose garden to admire, and a great place to go for a run. If you go to the West side of the lake you will find a tunnel that leads to the island in the middle of lake (popular among Pokemon Go players).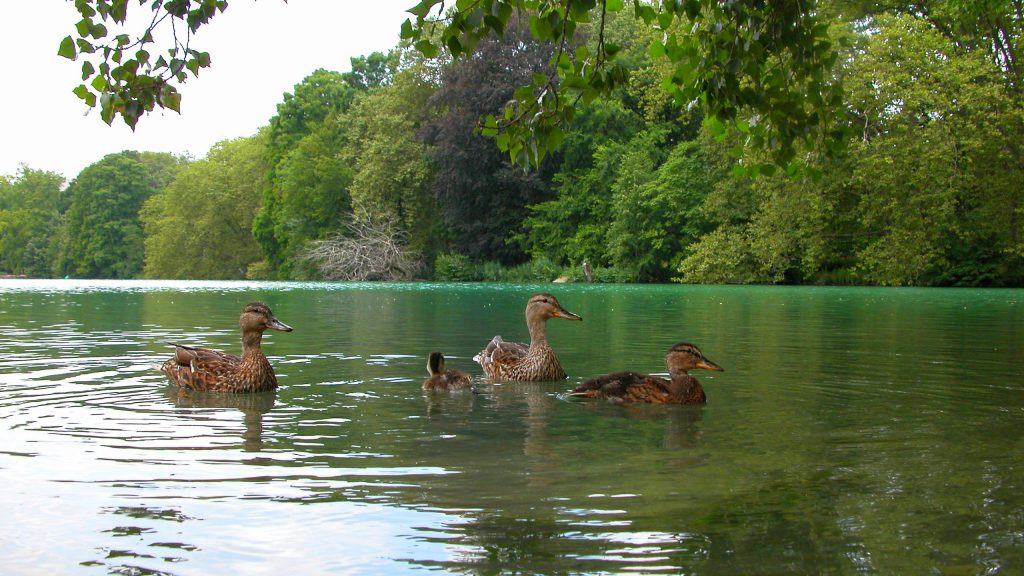 Festival of Lights
This festival is unique to Lyon and takes place from December 6 to December 9 every year. It is a way for the citizens to show gratitude to the Virgin Mary dating back to 1643. The two main attractions are the Basilica of Notre-Dame de Fourvière, which is lit up in different colors and the Place des Terreaux, which hosts a light show each year. The entire city participates by putting lights and candles on their windowsill which makes everything even more beautiful.
Outdoor Markets
Lyon has a variety of outdoor markets that offer a wide range of produce, cheese, and even mattresses. We visited a market in the mornings to pick up a baguette and french pastries to snack on.
Small Fee
Musée des Confluences
This museum is a combination of a history and science museum and is located where the Rhône and Saône rivers meet. It's location offers a great view out into the water with Lyon on either side. Full rate is €9, reduced rate for non-students between 18-25 is €5, Free for students under the age of 26. You will need both your student ID and proof of birth date for the free admission. See their site for more details on reduced rates.
Food
Lyonaisse salad, their traditional salad, is a must-try in Lyon. Don't think this salad is like those bland, leafy, tasteless salads because it's quite the opposite. It contains bacon, a poached egg, and croutons over greens tossed in a vinaigrette.
French Onion Soup Lyonnaise style is much thicker than the kind you find in the states so you might be interested in trying it.
We went to Chez Grand-Mère for the dishes mentioned above. At first you would think the restaurant is empty but you have to go inside and downstairs to find the guests and staff cooling off underground (in what looks like a cave), away from the hot sun.
We visited Eric Kayser bakery for lunch. Express formula = €6.50 for a foot long sandwich and dessert. We always have our own Camelbak water bottle we refill at the free fountains so we don't have to buy drinks.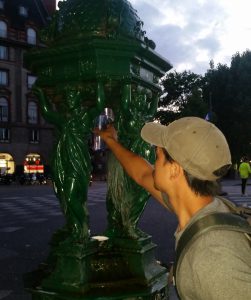 We were delighted to find that gelato is sold in every street corner. We decided on Terre adélice and I got the lavender (so refreshing!) and Tim got the lemon (zesty!). In general it is difficult to find a scoop of ice cream or gelato for less than €2.90.
Transportation
We took a train from Paris to Lyon for €106 for both of us. We used Captain Train, now known as Trainline EU, to find and buy the tickets. I highly recommend you get the app as it displays ticket information and even informs you when your train has arrived and at what platform to find it at.
Around Lyon we mostly walked if our destination was less than 50 minutes away by foot, if it was more than that then we took the metro which is similar to the one in Paris.
Tip #5: Visit www.seat61.com to get an idea of how public transportation works around the world. We don't use public transportation in our daily lives back in Florida so the entire concept was foreign to me. This site helped me get familiarized with the system of a country before arriving so I wasn't completely lost.
[google_maps id="1756″]